Steve Barton from the Coombe Abbey Shop made the 50/50 draw.
Danny Ronny held the bucket while Michael Cryer myself and another shop assistance watched the draw.
The winner was Martin Hitchiner.
The winning ticket Number was 115.
The total this Month was £70 so £35.00 went to the winner and £35.00 goes to the Lathe fund.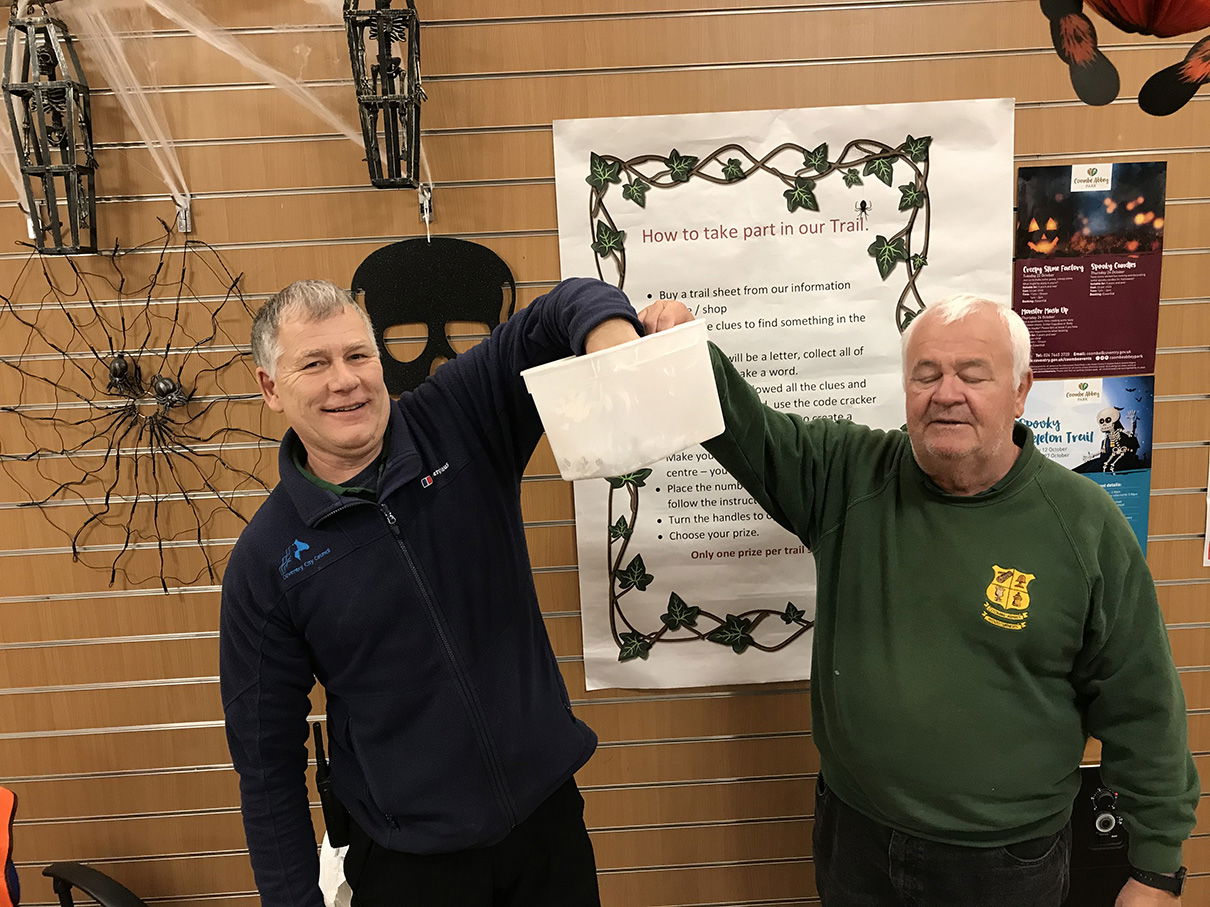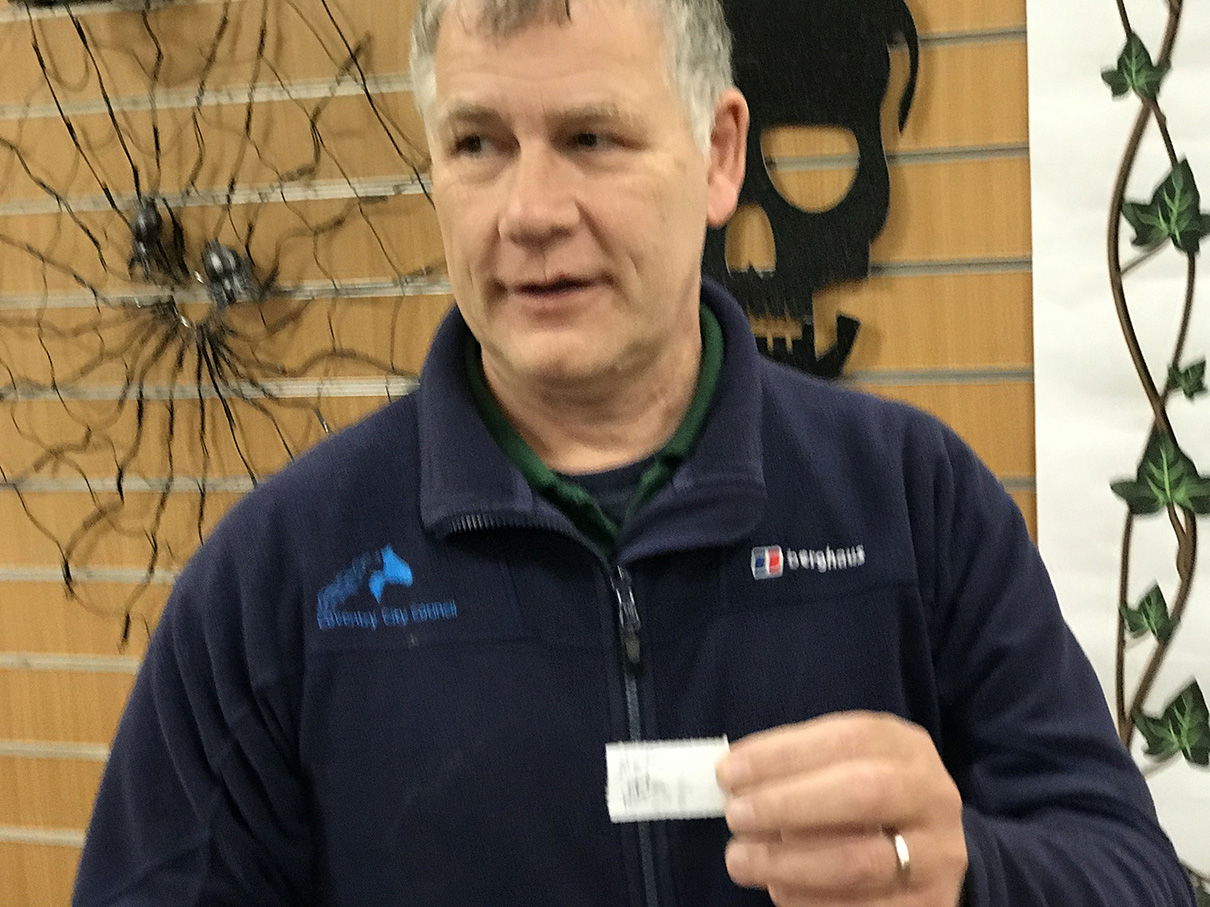 Below The winner Martin Hitchiner.