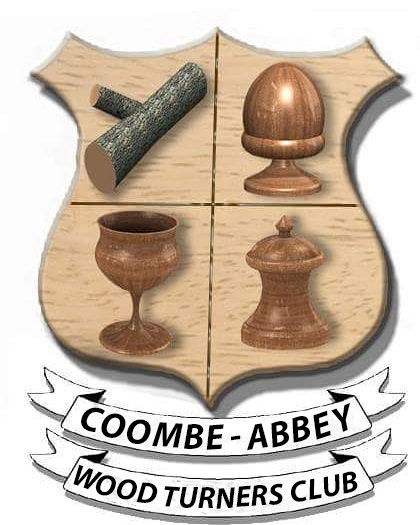 AFFILIATED MEMBER : ASSOCIATION OF WOODTURNERS
OF GREAT BRITAIN
ABOUT THE CLUB
We are a friendly club with over 140 members, based in the Coventry area. Mostly amateurs of all standards from novice to expert, members are always willing to exchange ideas and advice on all woodturning topics from obtaining wood and other supplies, advising on equipment and tools, to improving turning techniques. We hold a range of annual competitions for our coveted club trophies. We publish a Newsletter every month with interesting articles, discussing ideas, advertising, and providing a lists of forthcoming meetings and events.
Membership costs
Individual member AWGB £18.00+£8.00= £26.00
Family AWGB £28 + £8.00 per person
2 people AWGB £28.00 + £16.00= £44.00
3 people AWGB £28.00 + £24.00 = £52.00
Members of the Committee
| | |
| --- | --- |
| Chairperson | Brian Edwards |
| Vice Chairperson | Alec Steedman |
| | |
| --- | --- |
| Member | Graham Cashmore |
| Member | Terry Ivins |
| | |
| --- | --- |
| Member | Roger Smith |
| Member | Eric Taylor |
| | |
| --- | --- |
| Member | Giles Headley |
| Treasurer | Janine Brindley |
Venues for Club Meetings
Visitors Centre, Coombe Abbey Park : 10.00 am - 4.30 pm.
These are the main "All Day Saturday" Club meetings, and are held every 6 weeks or so, including visiting professional demonstrators, Entrance for main professional demonstrations is £10.00, And £5.00 for Thursday evening demonstrations at Shilton Village Hall, Wood Lane, Shilton, CV7 9JZ (by the Sports Field.)
COOMBE VISITOR CENTRE: Our training workshop is open to the public, every Sunday and Tuesday throughout the year, 10 am - 4 pm,
giving everyone an opportunity to try their hand at the craft. An approximate 2 hour lesson can be booked in advance, and after completing of two lessons, if the student requires more free tuition he/she will be asked to join our woodturning club.
Come along, meet our members, ask to speak to any member of the Committee, and more details about our activities and joining the club will be explained. Novice or expert, you will be very welcome!.
---
Our Services
Free 2 Hour Lessons.
Workshop and its facilities.
1) We offer to the public a chance to try out our hobby, Under instruction from our experienced trainers over two 2 hour lessons after which time they have the option to join our clubbed continue with lessons.
2). Our workshop is open to the public on a Tuesday and Sunday to visit and book a lesson.
The workshop normally opens at 10:00am and closes at 14:30pm (dependant on numbers attending, in some cases it can close earlier at around 14:00pm).
Our workshop is also open to members on Wednesday and Friday to use a lathe (when empty) or pop in for a chat and a coffee/Tea.