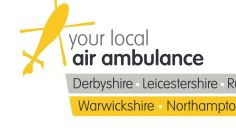 Most of us know the air ambulance is run on donations gifted from many different club's organizations and charities that run fund raising events, they are not funded by the government.
It costs many thousands of pounds to keep the air ambulances in the air.
The work they do by attending major incidents and flying critically injured to hospital saving life's is unquestionable that's why we all need to do what we can because you never know when it could be one of us needing them.
We at Coombe Abbey woodturners club hold and attend various craft shows/Fairs throughout the year to raise money for the air ambulance.
We raise money by having raffles, by selling some of our lathe turned items and also from donations.
Below is a picture of our donation at the 2017 Christmas party.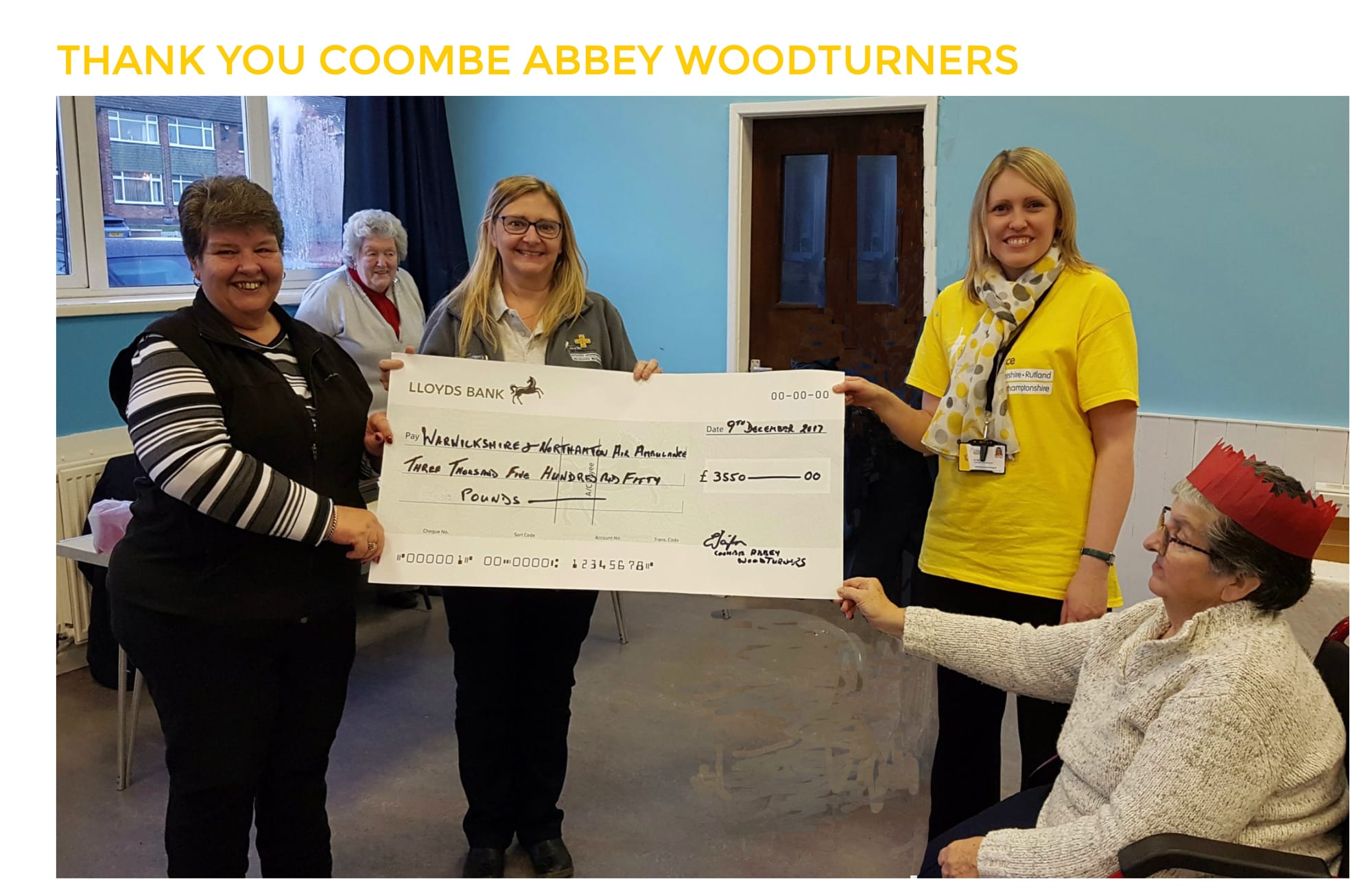 Above Warwickshire and Northamptonshire Air Ambulance are saying a big thank you to the Coombe Abbey Woodturners Club who raised a fantastic £3550.00
Below is the monies raised in 2018 being presented to the Air Ambulance.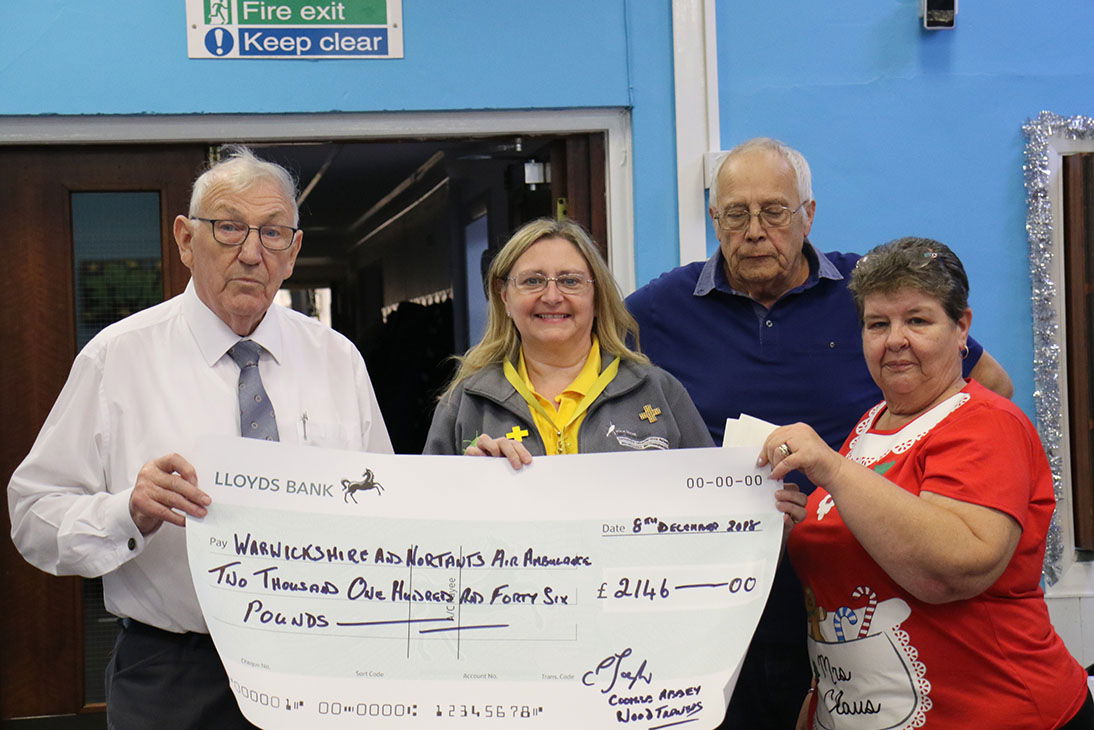 Below is a link to the Air Ambulance web site
Below is a certificate from the Air Ambulance acknowledging Coombe Abbey Wood Turning Clubs fund-raising over the past few years.
Congratulations to all of you and the help from the public. Andrew Williamson Chief Executive.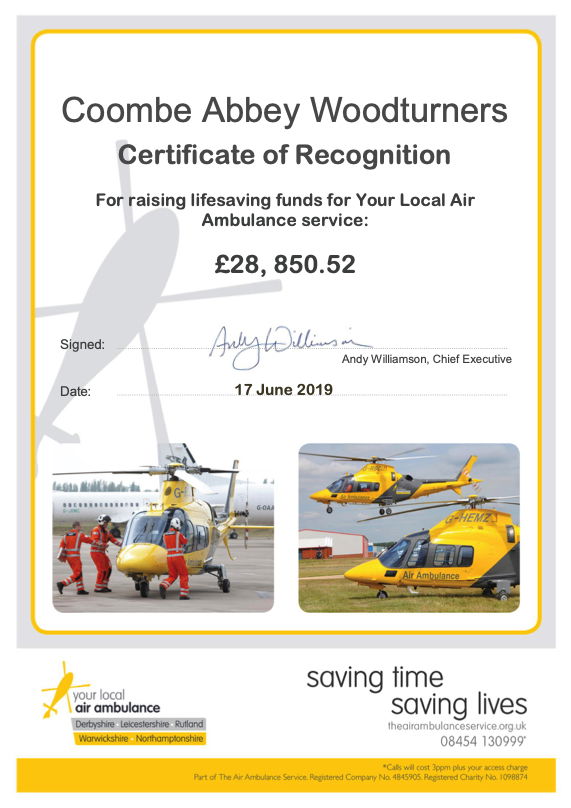 Below is our next fund raising event where we will run a raffle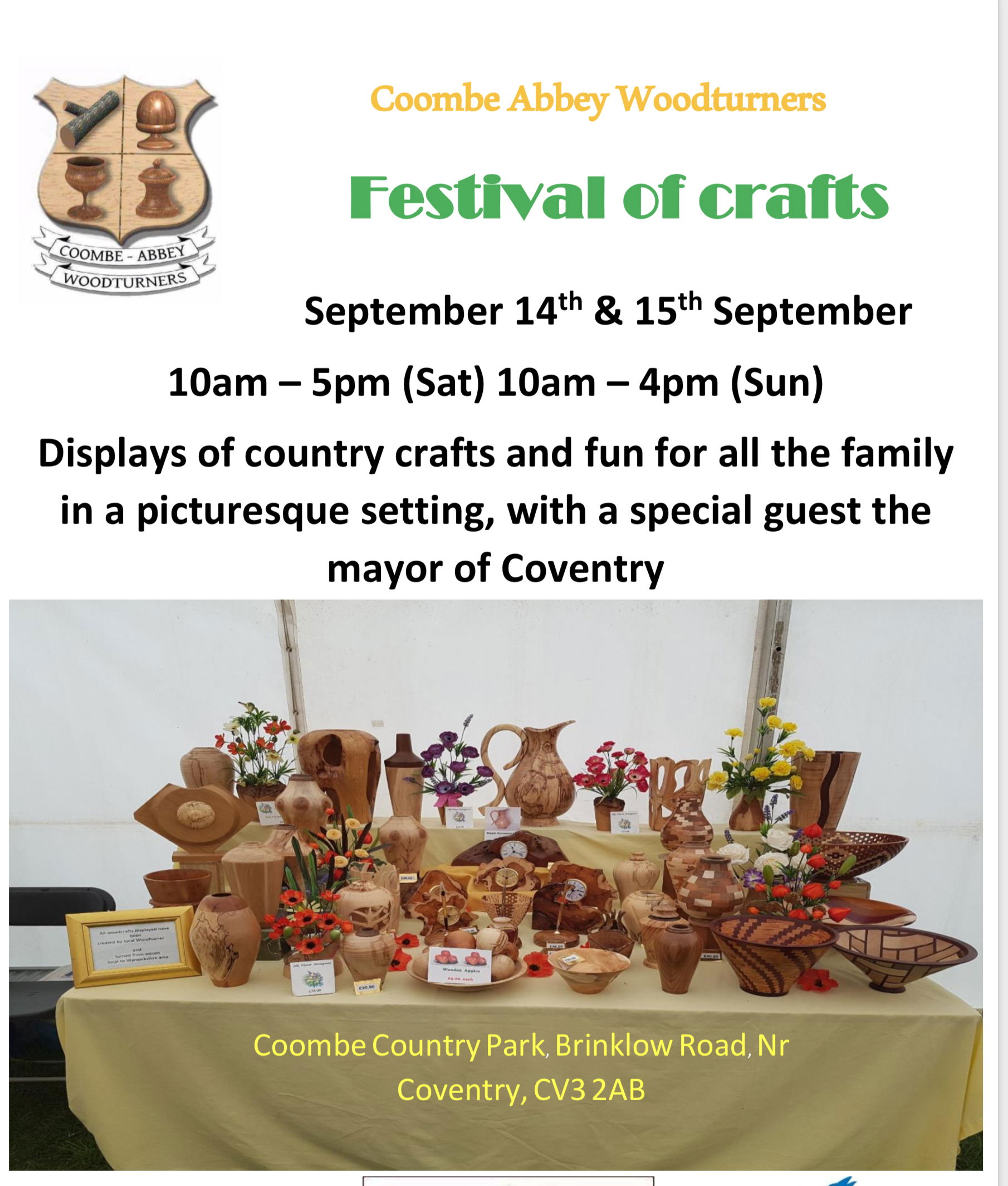 Some of the Prizes for the raffle are below tickets can be purchased for £1 a number of club members will be selling them at our Coombe workshop and also at Coombe abbey at our open weekend this Easter bank holiday Sunday 21st and Monday 22nd please come along and see some of our members producing items on our lathes also our manual Pole lathe.
The Raffle will be drawn September 15th at the Festival of Crafts also at Coombe.
The Childs chair is first prize intros years raffle and the Cot is second prizes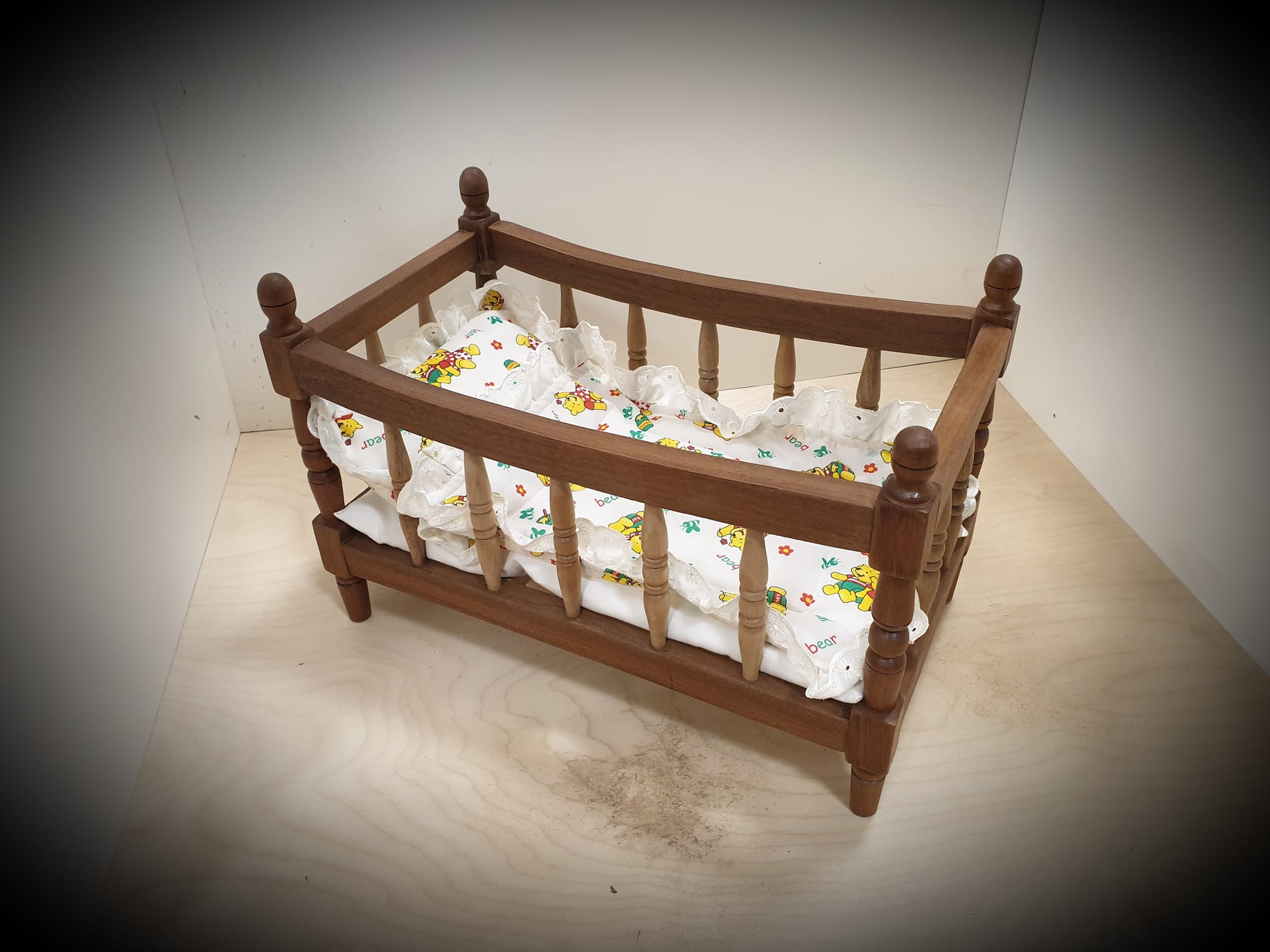 Childs Cot ,made at our Coombe Abbey Workshop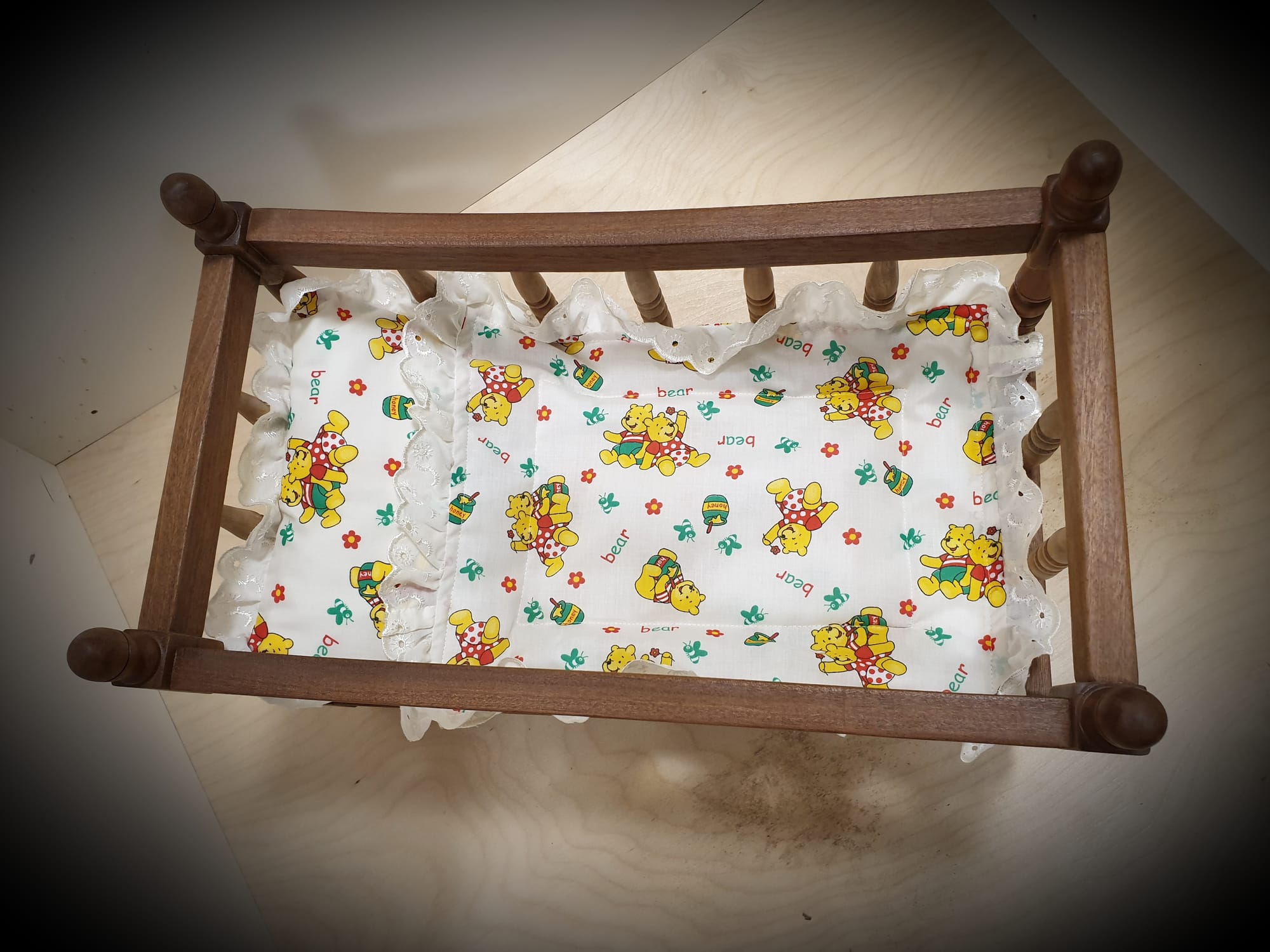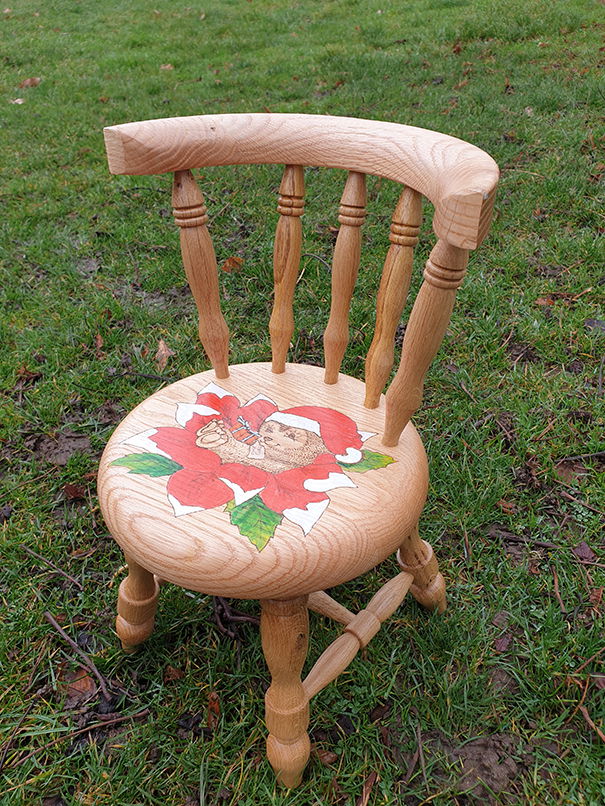 Childs Chair was made at our Coombe Abbey Workshop by one of our top spindle turners and the Pyrography
by another talented member of our club.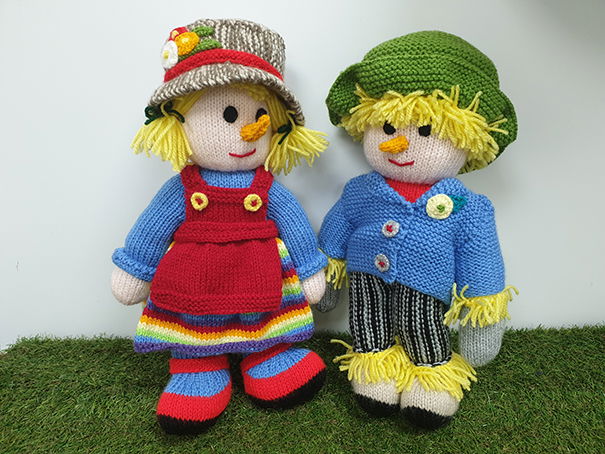 The little characters above are hand knitted