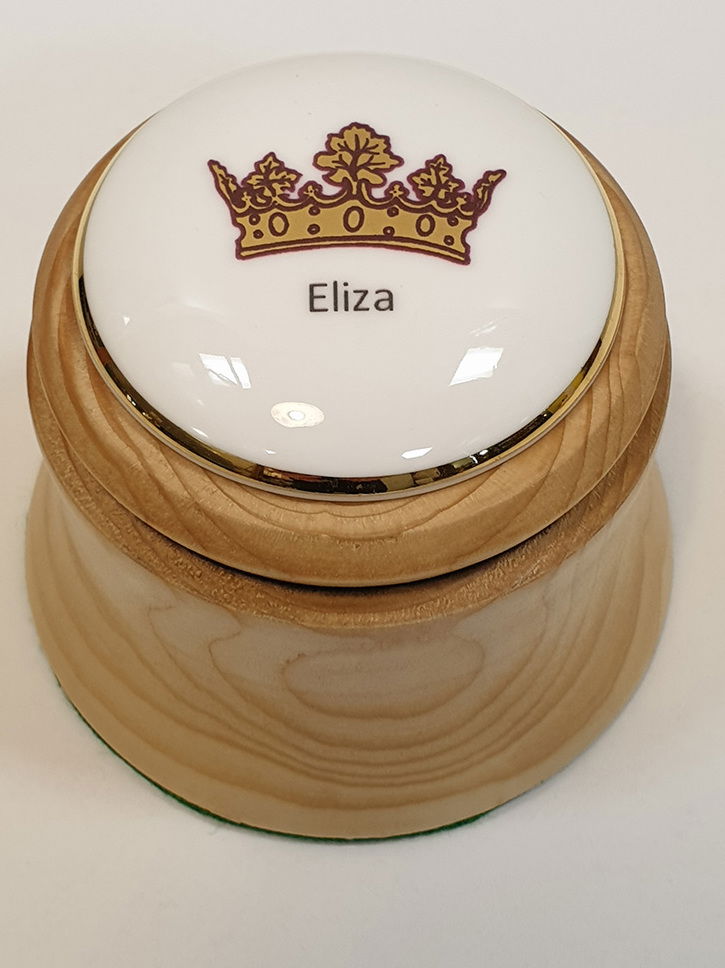 These Boxes are produced by Turn-A-Round-Ceramics.
They have regular orders of 70 items a year (yours to build and grow).
The Ceramic lids are made by a ceramic company at a cost of £4 each all you have to do is turn the boxes.
They are presently sold for £10 each.
Interested email me for contact details.(use the contact page on this site).