COOMBE ABBEY FESTIVAL OF CRAFTS 2020 Please return Application form: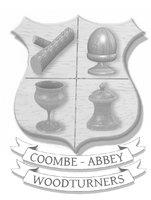 ​​​​​​​​​​​​
FAMILY FRIENDLY FESTIVAL 12th & 13th SEPTEMBER
COOMBE ABBEY COUNTRY PARK
BRINKLOW ROAD, CV3 2AB
Coombe Abbey Woodturners Club are pleased to be bringing back the hugely successful Festival of Crafts event at the picturesque location of Coombe Abbey Park in Coventry. This will be our 7th Annual Event. This year's event will be running on the 12th and 13th September 2020. Running between 10.00 and 17.00 on Saturday, and 10.00 and 16.00 on Sunday.

The Festival of Crafts was set up to promote traditional crafts which all the family and friends can enjoy. If you are interested in hearing more about being part of this amazing event please contact us on coombeabbeywoodturners@gmail.com

The Festival is run by the Coombe Abbey Woodturners in order to both promote brilliant craft and also to raise funds for the wonderful Air Ambulance. We look forward to hearing from you!