Wolfgang demonstrated a bud vase and a a ladies Scarf Broach and Pin
Here is some of his work that was on display.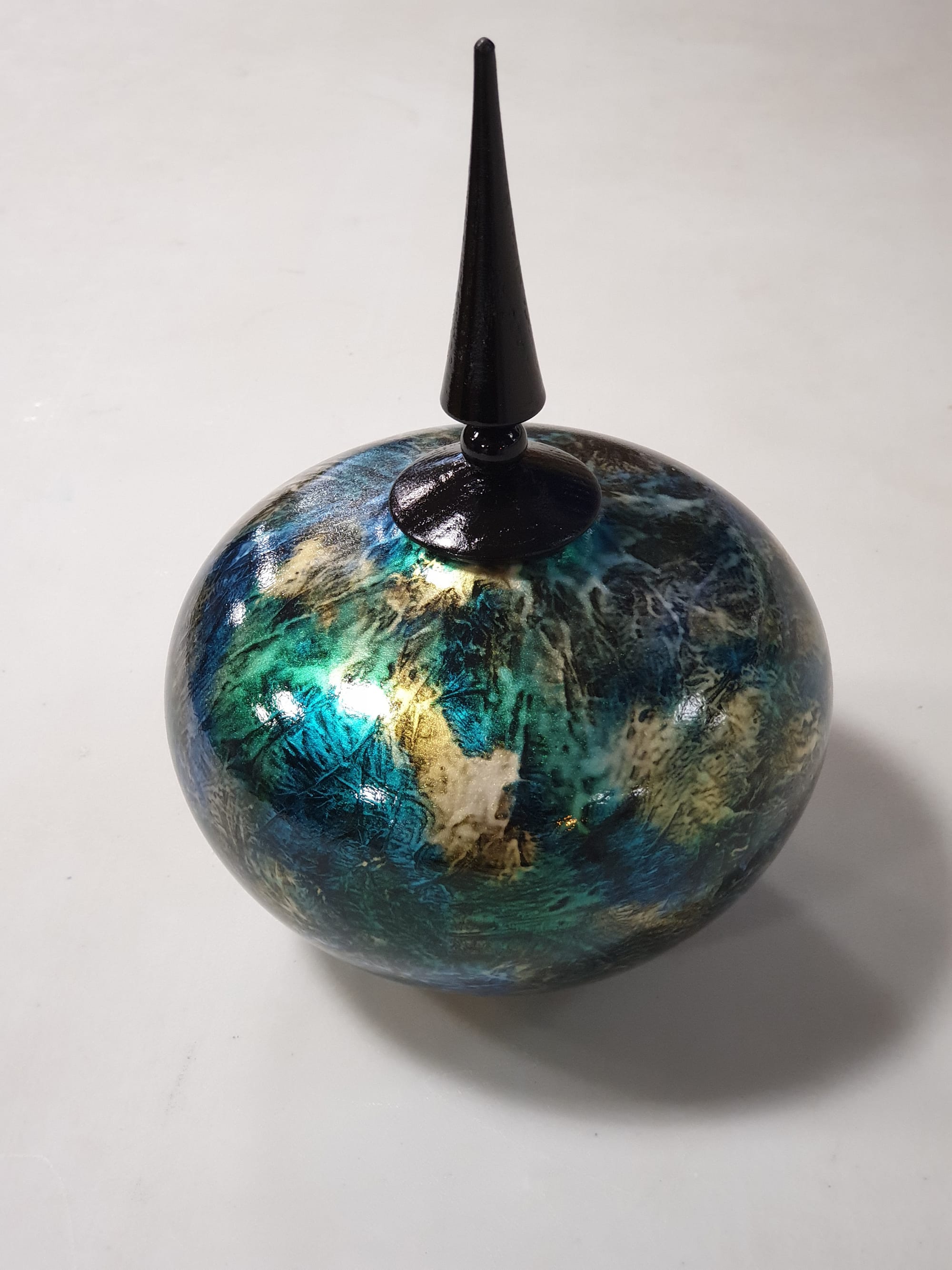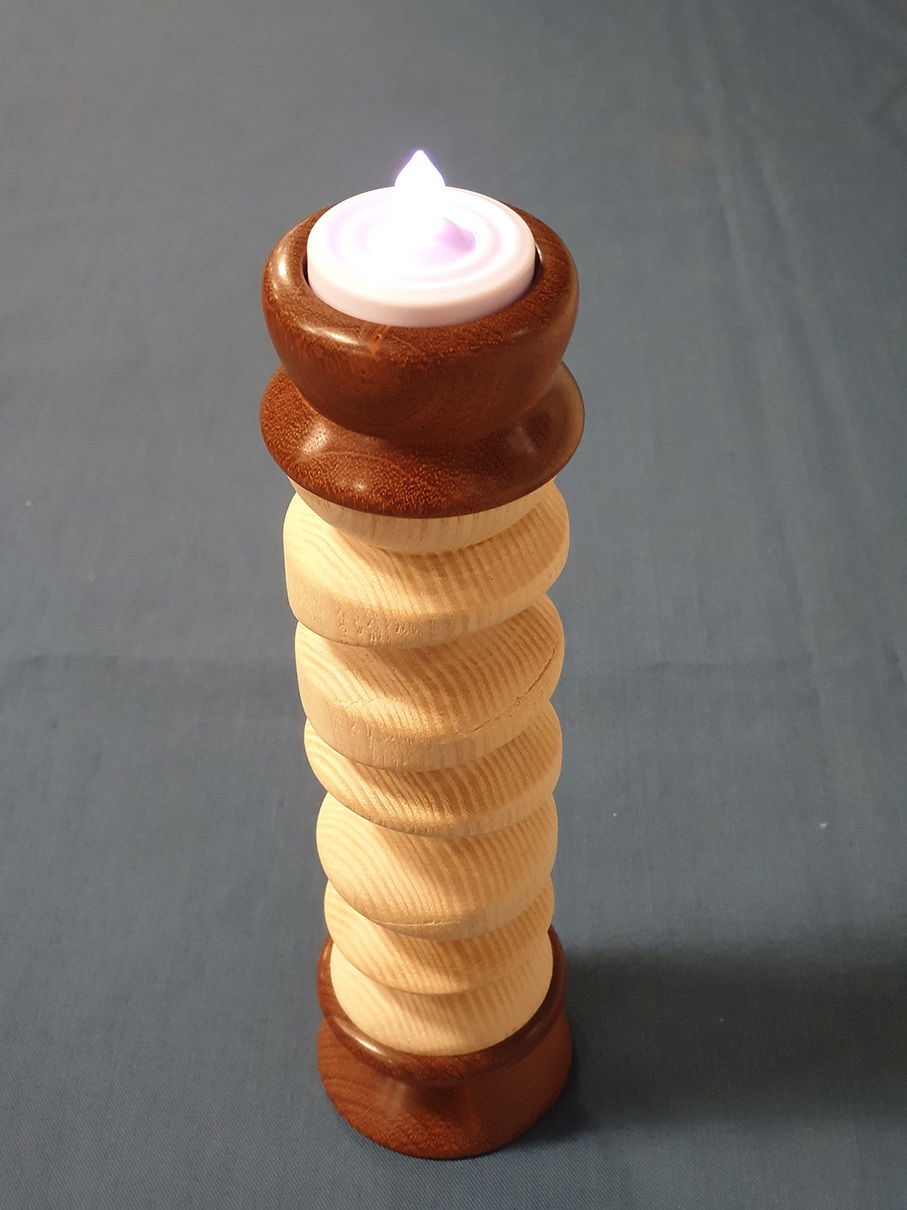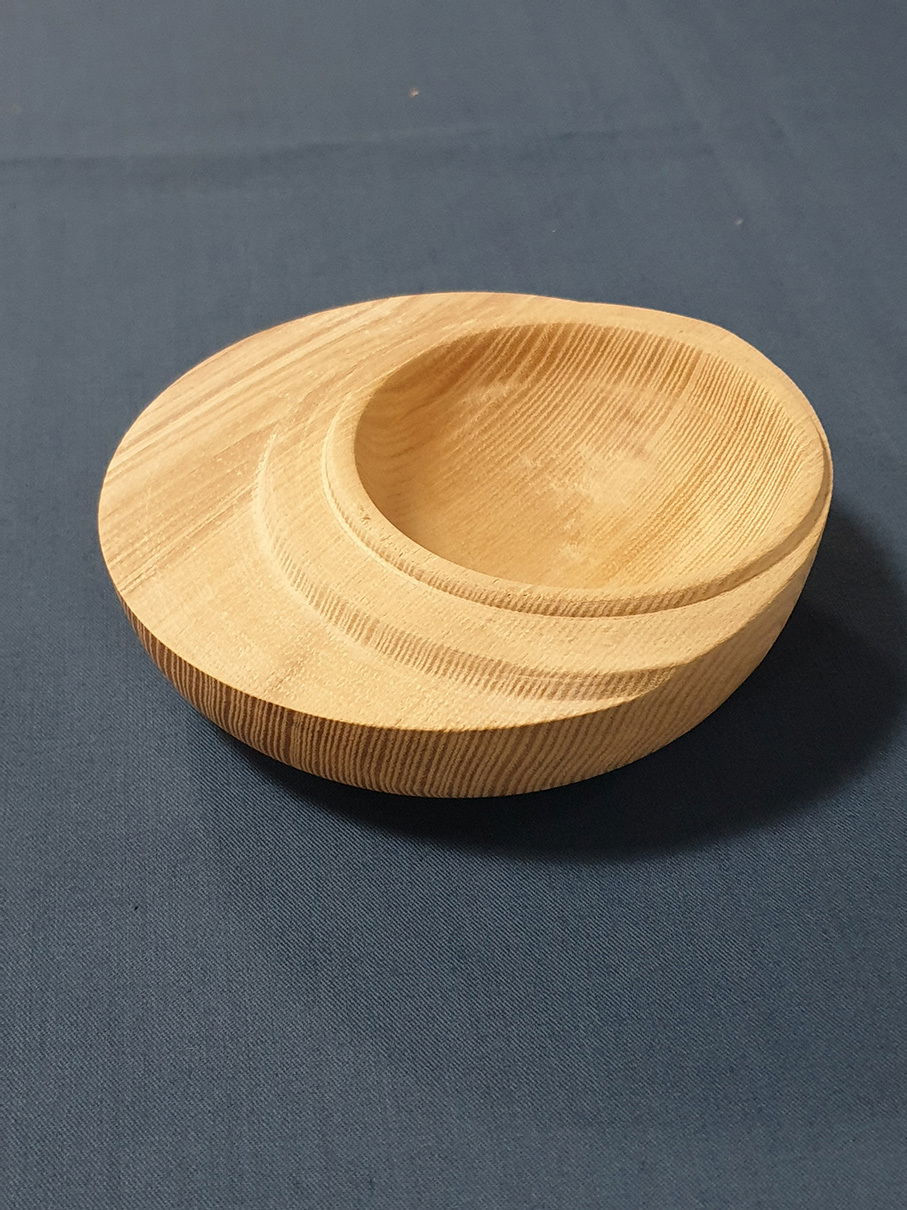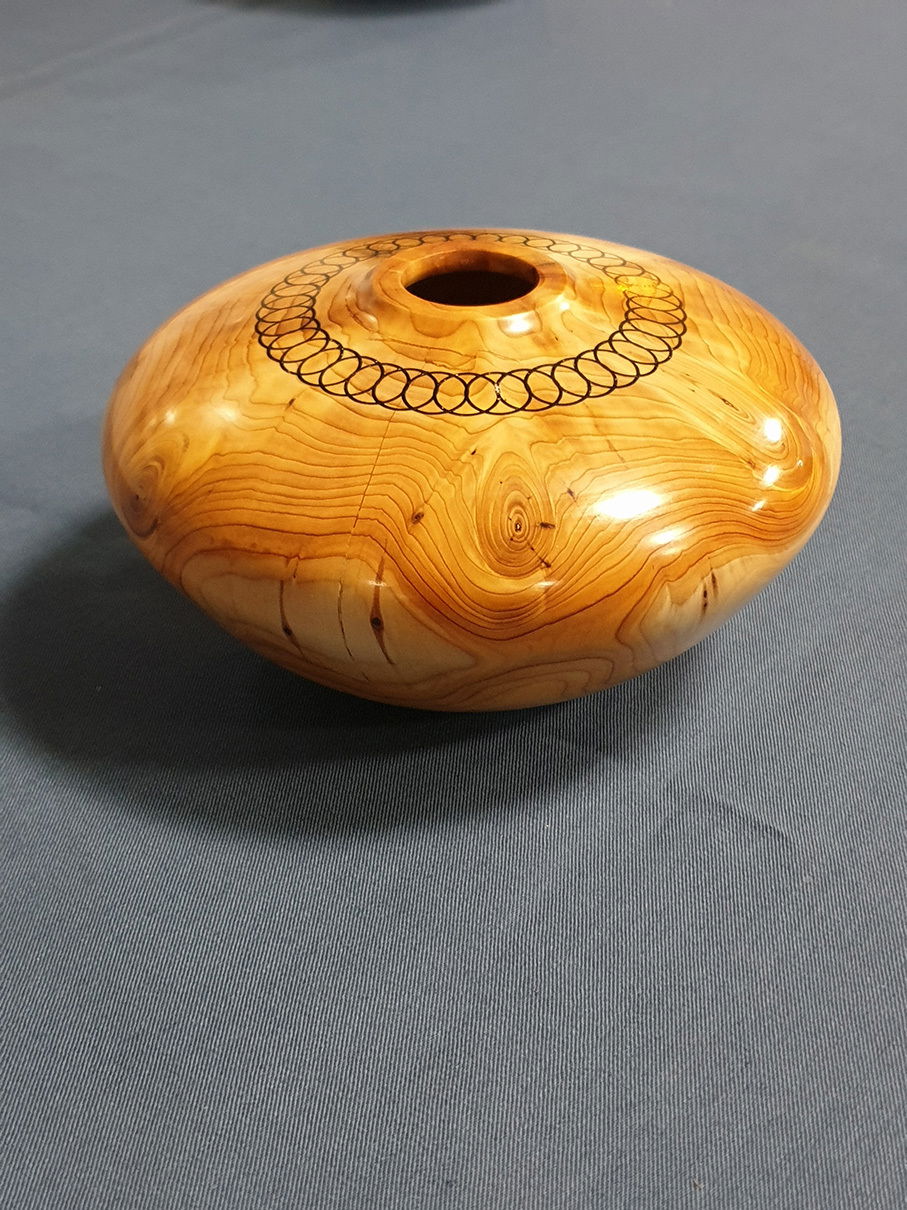 It was a good turn out for a Thursday night.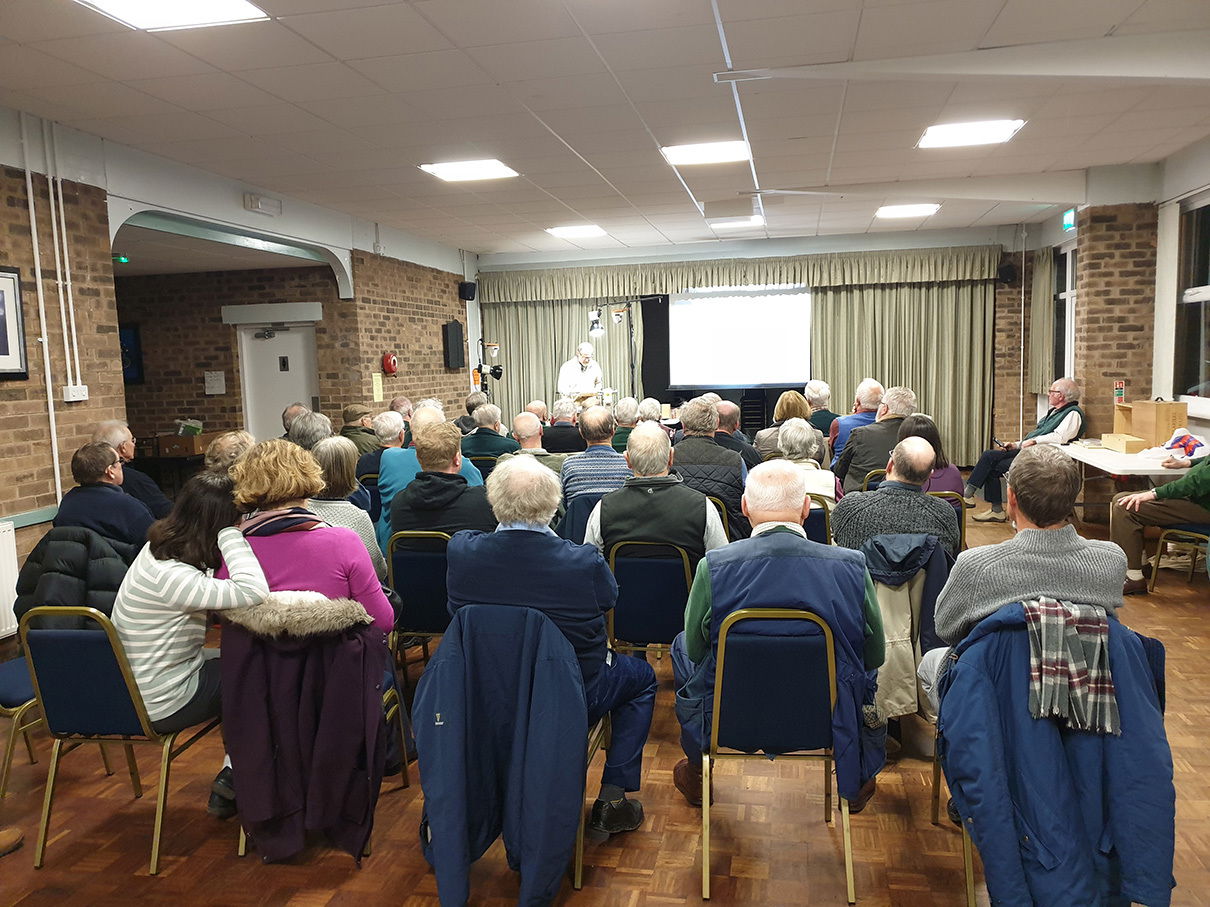 Here is the man himself.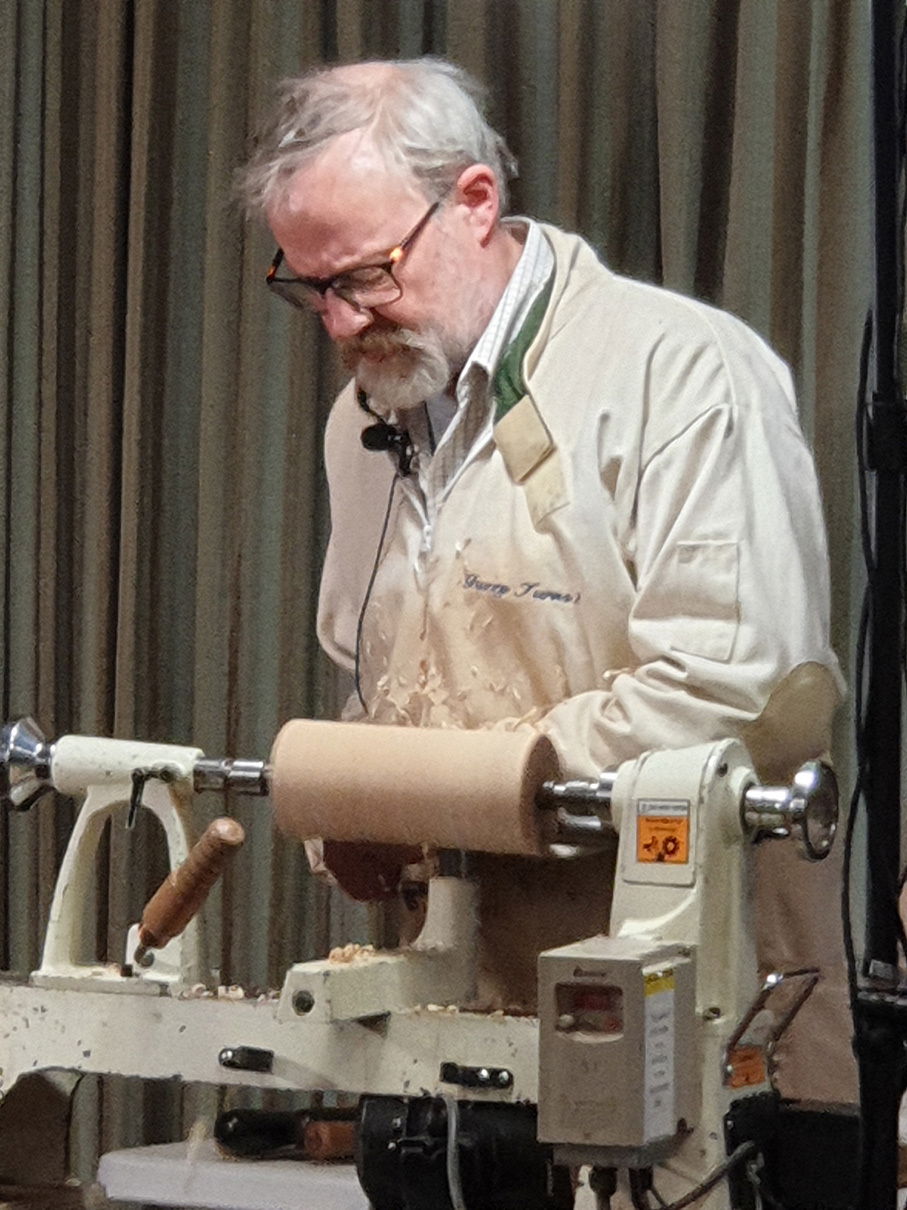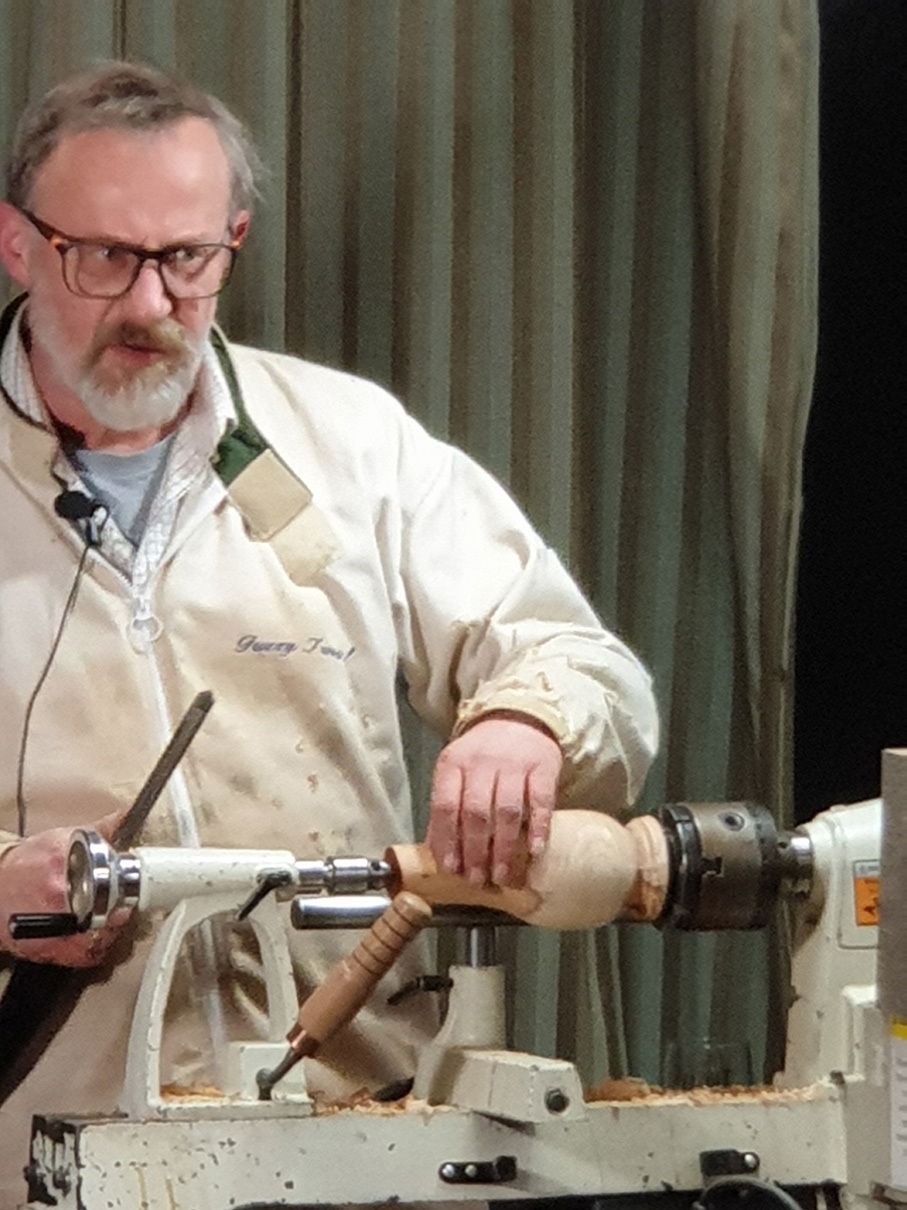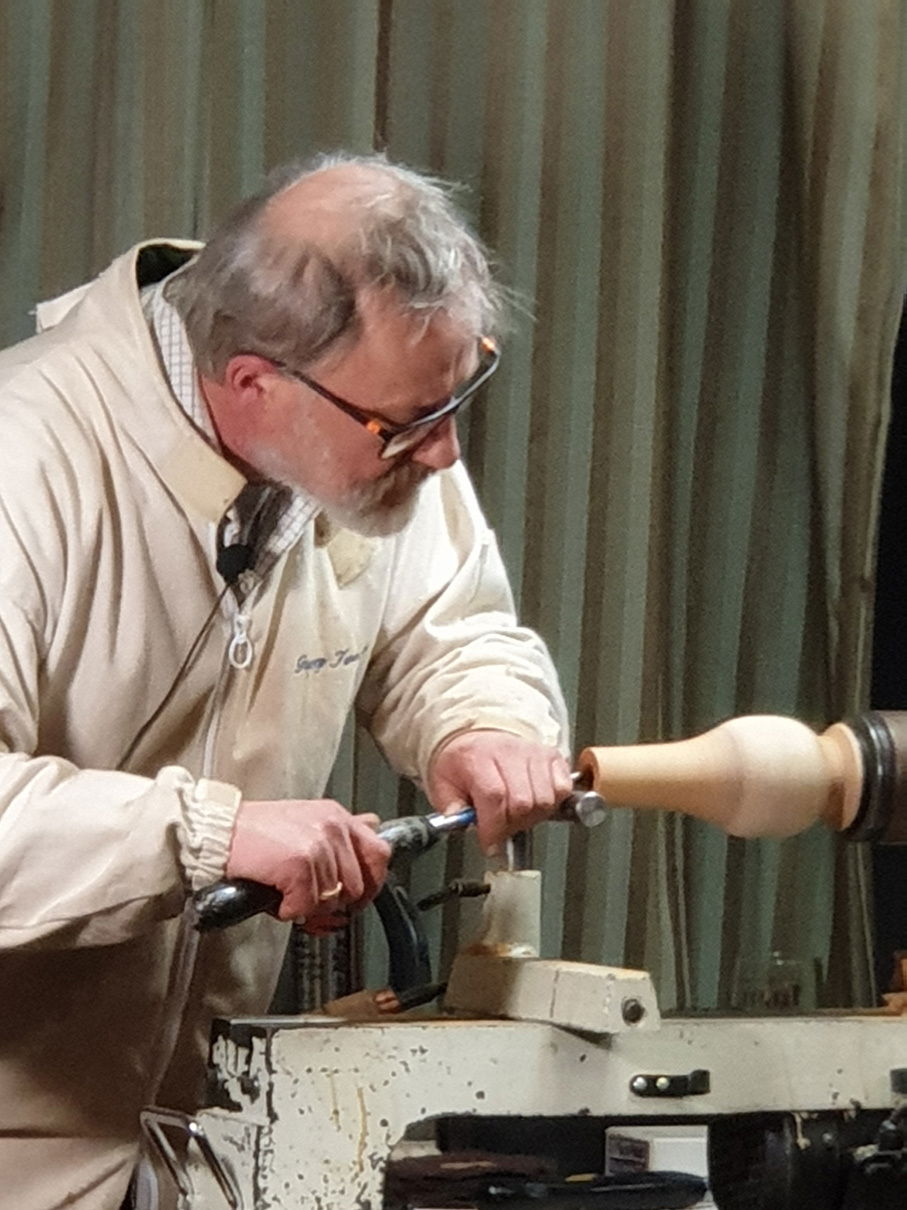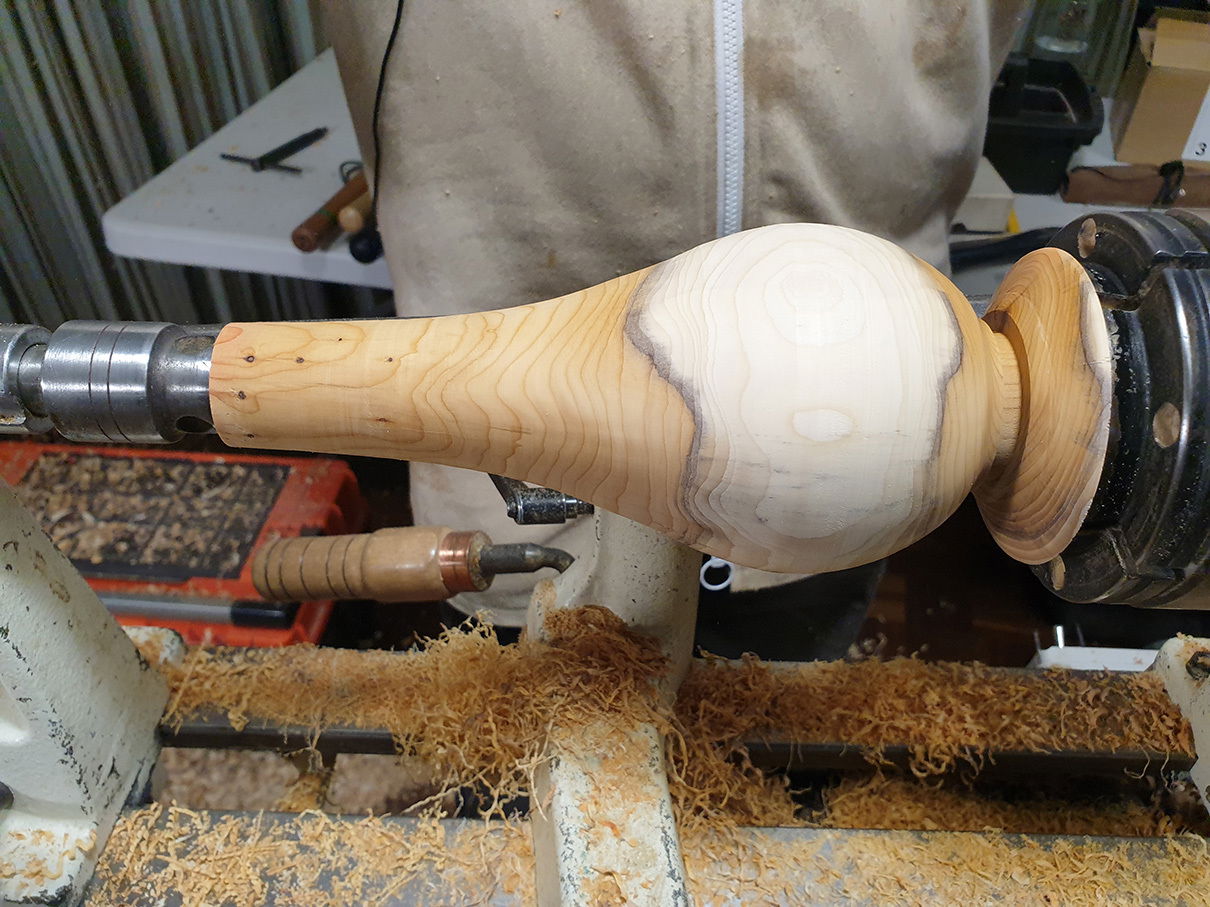 Above and below we see the Bud vase getting its finishing touches.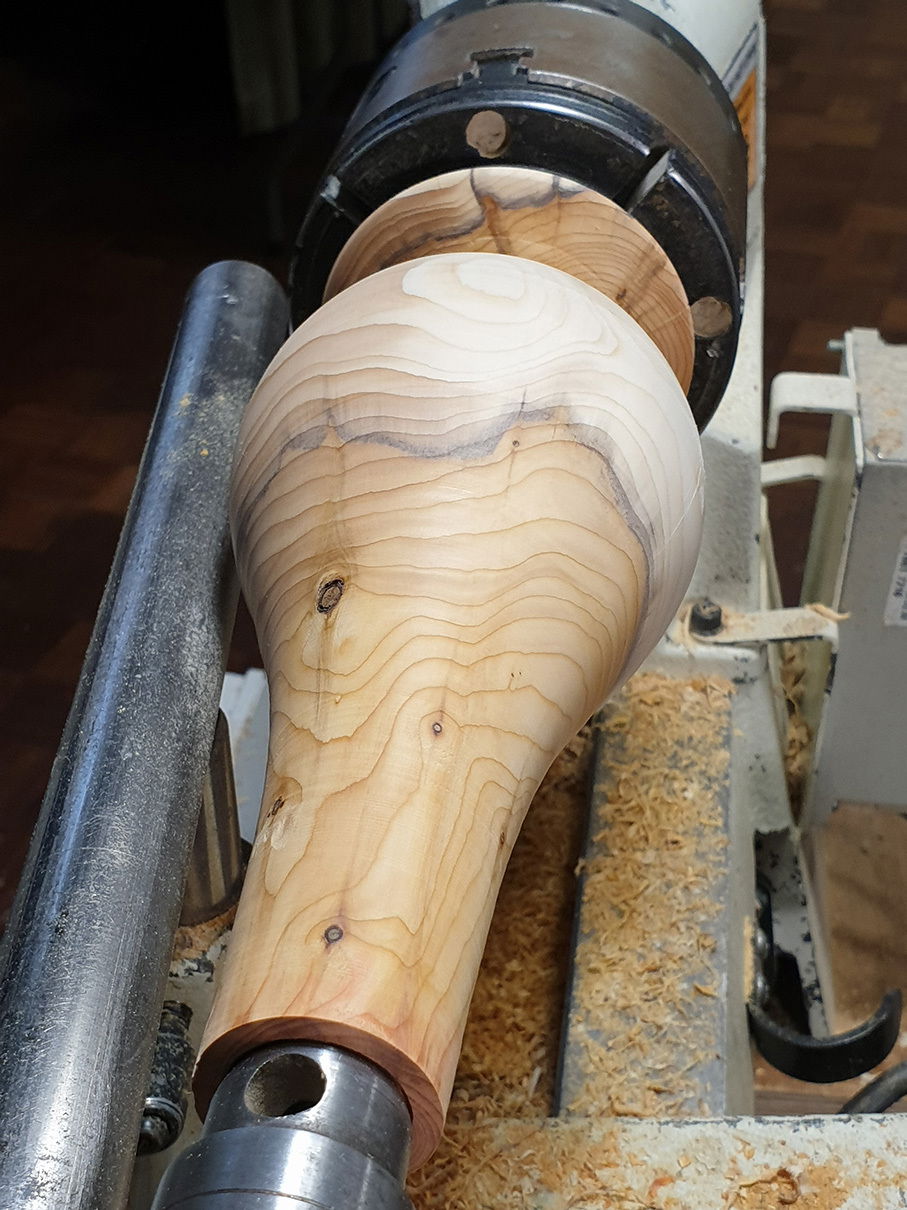 Below the finished Vase.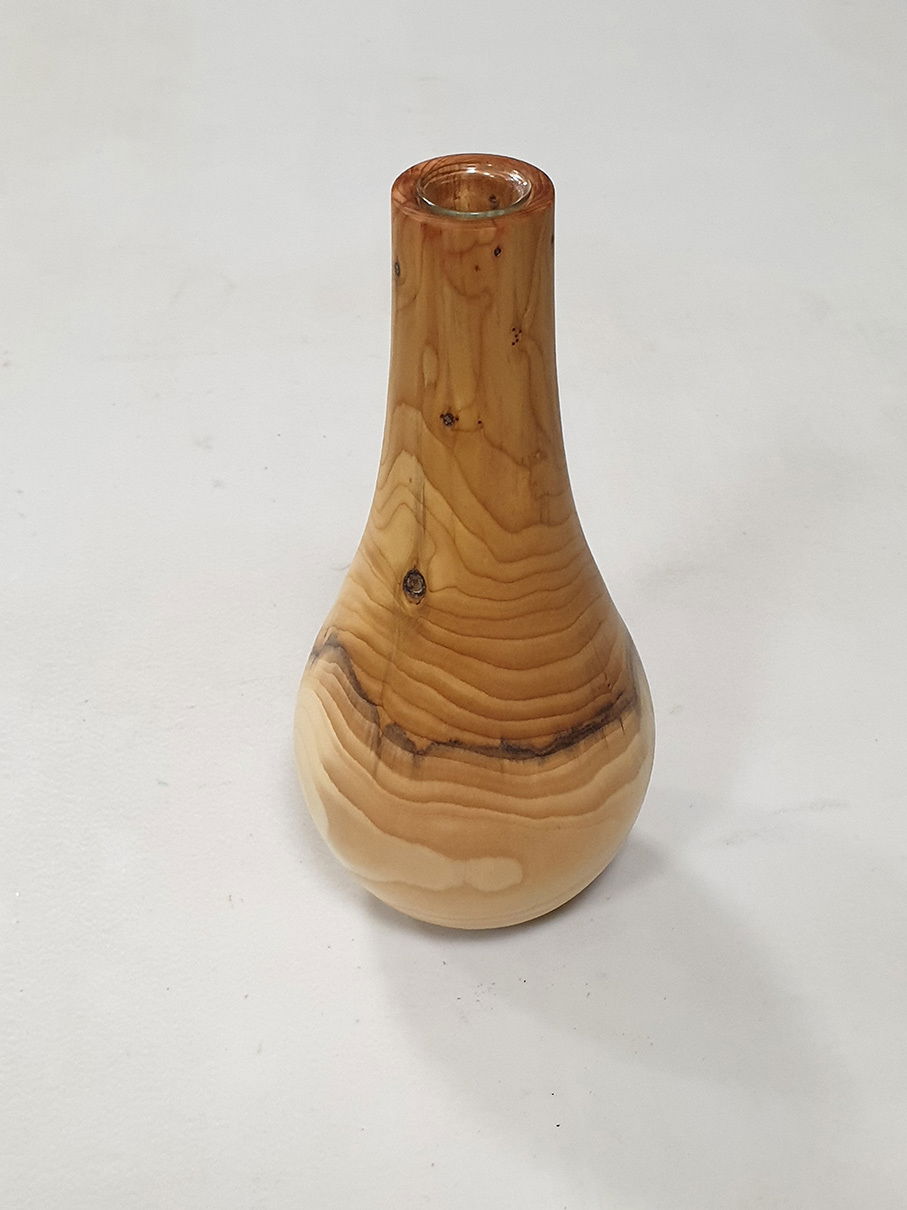 Below is the Scarf pin.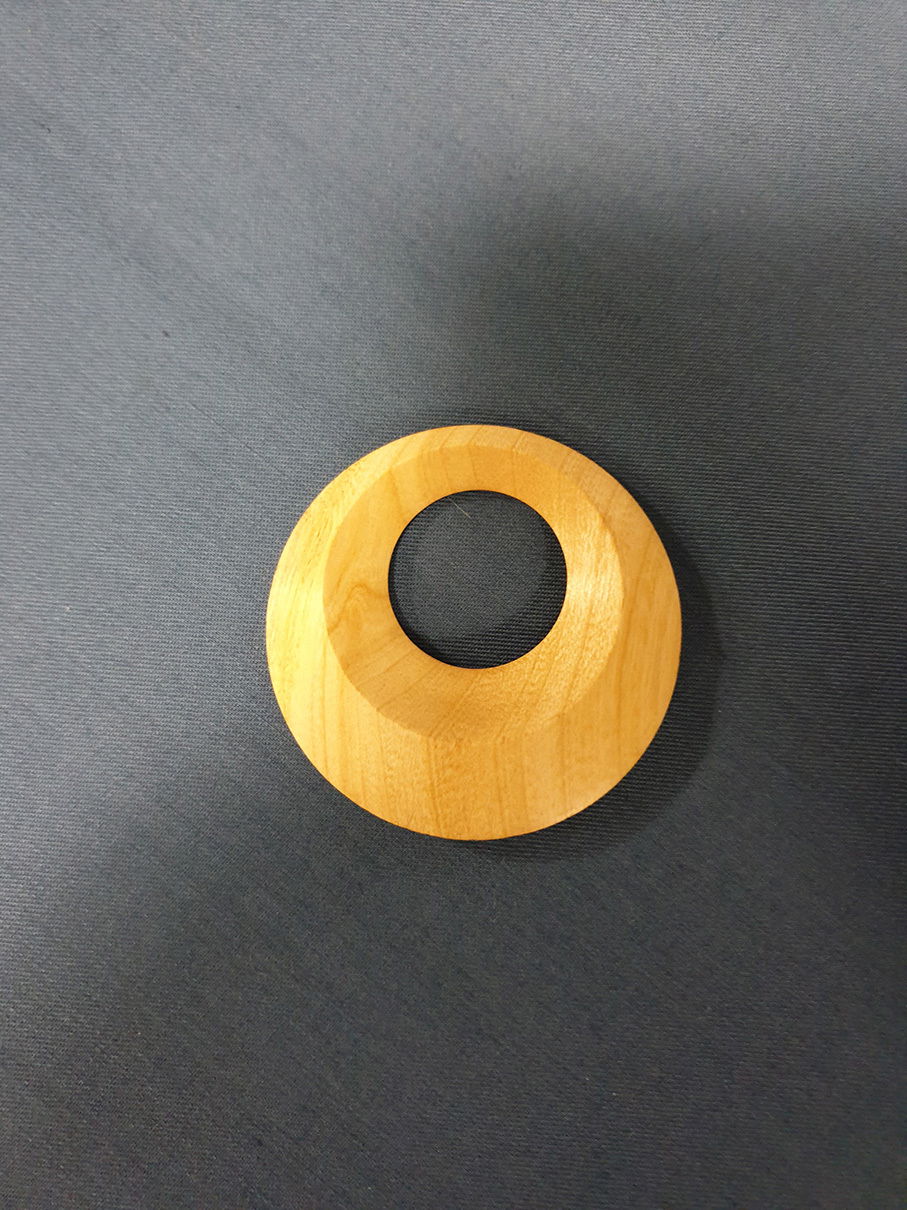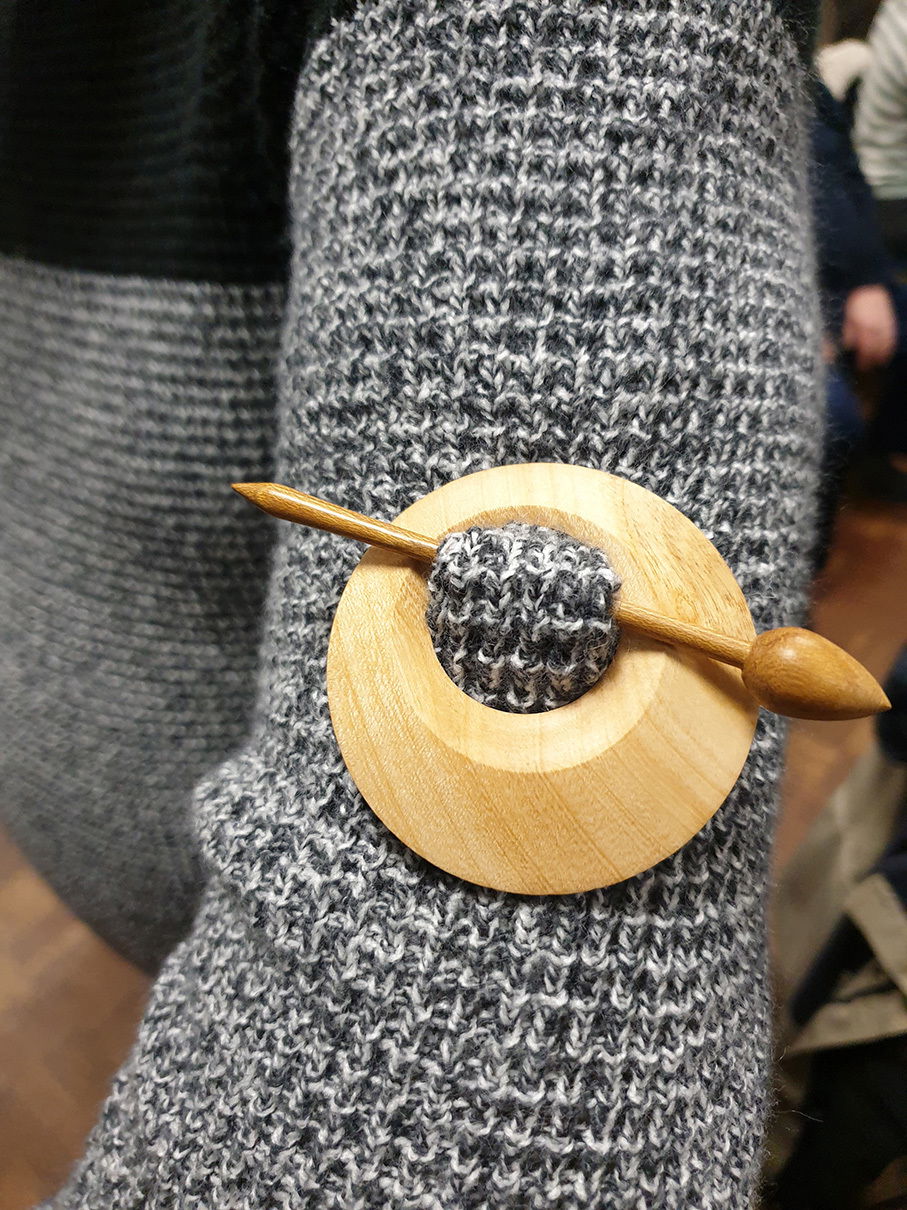 Above shows how the Scarf Broach and Pin should be used.
Below we have another section of his work.