John Whittle
John chose to show the visiting public how to turn a box with a simple round knob on the lid.
Boxes come in many different designs with really complex Finials on the lids, but with a time limit of around two hours we have to keep to a basic shape.
John had a good audience when he started his box.
Here John is parting the Lid from the main Bodie of the box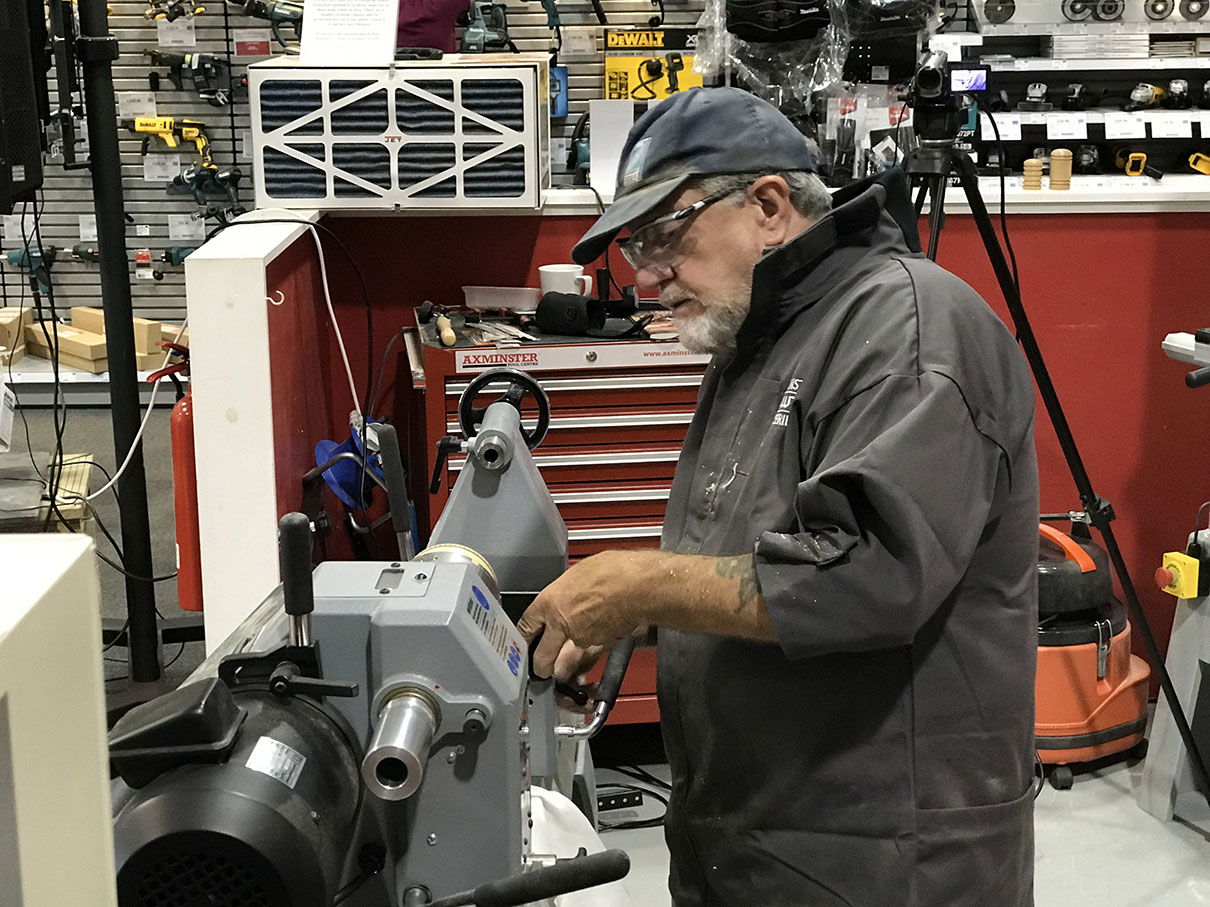 Below John has an magnecit LED light on the tool rest allowing him to see what's happing inside while he is hollowing out.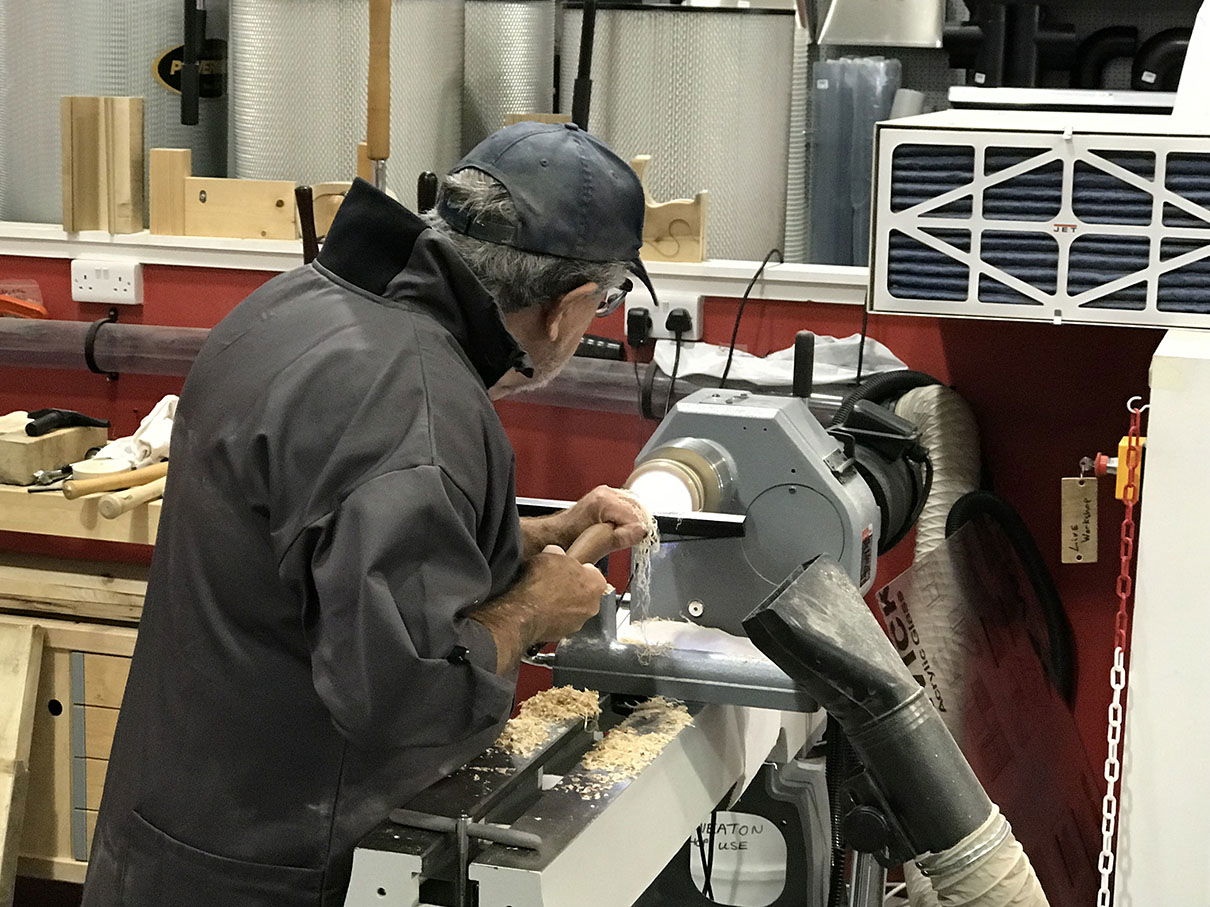 Here John is drilling the formed Lid to take the knob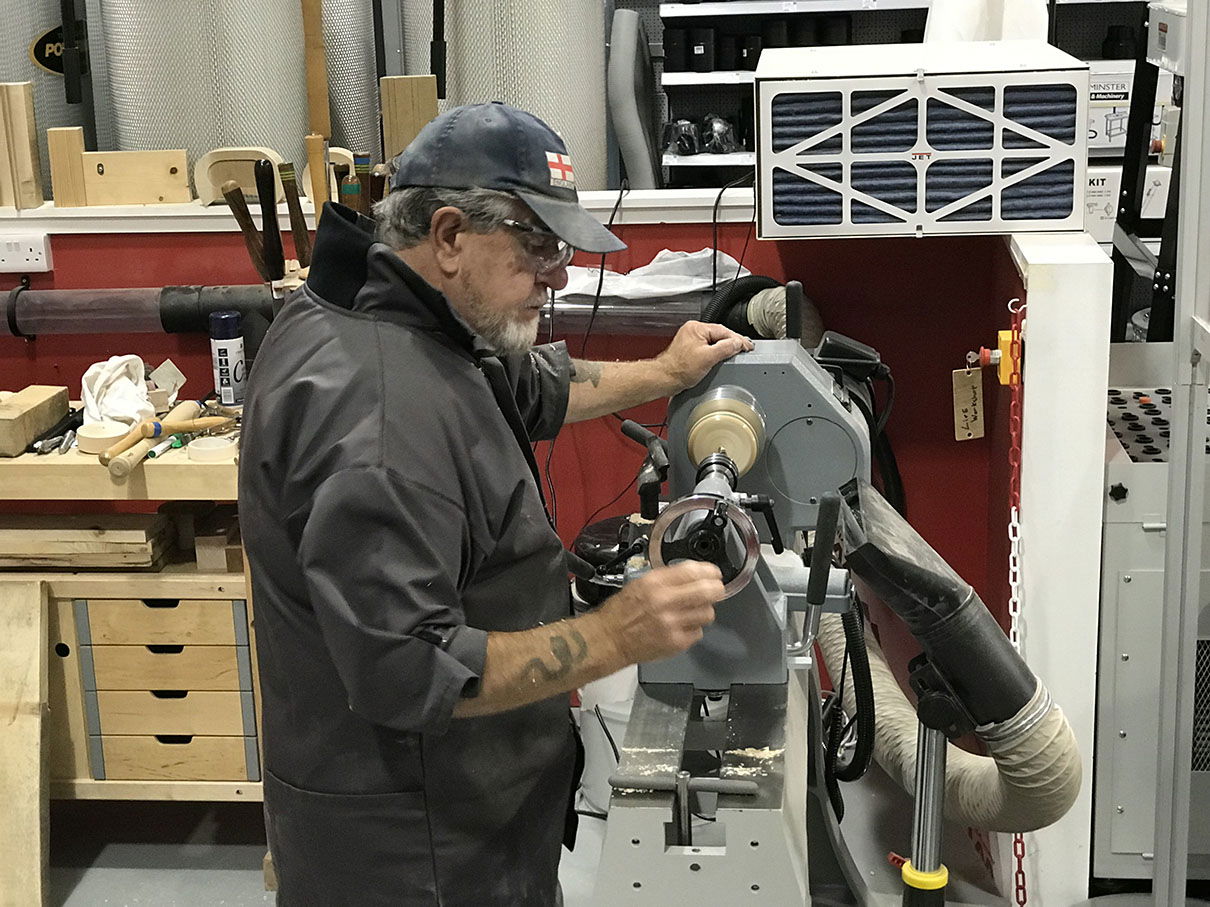 Below is the finished Box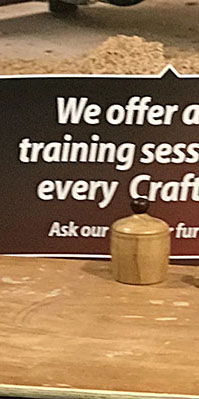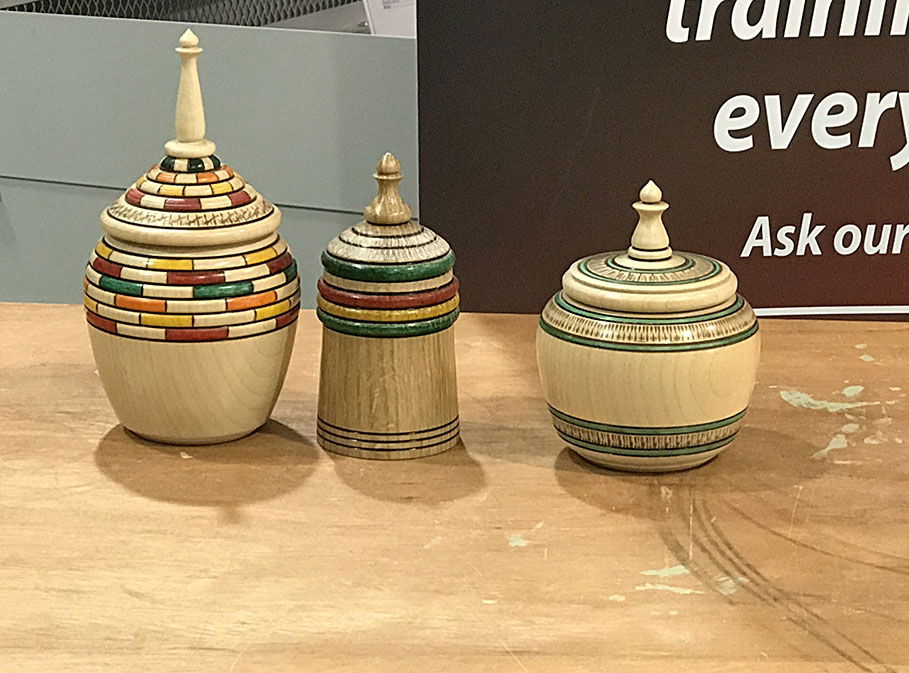 Above you can see some of Johns Boxes as I said earlier they can be very complicated.
Many thanks to John for giving up his time to demonstrate our hobby.
Peter Right
Peter opted to make a Goblet.
Below he has the blank loaded and explaining what he intends to do.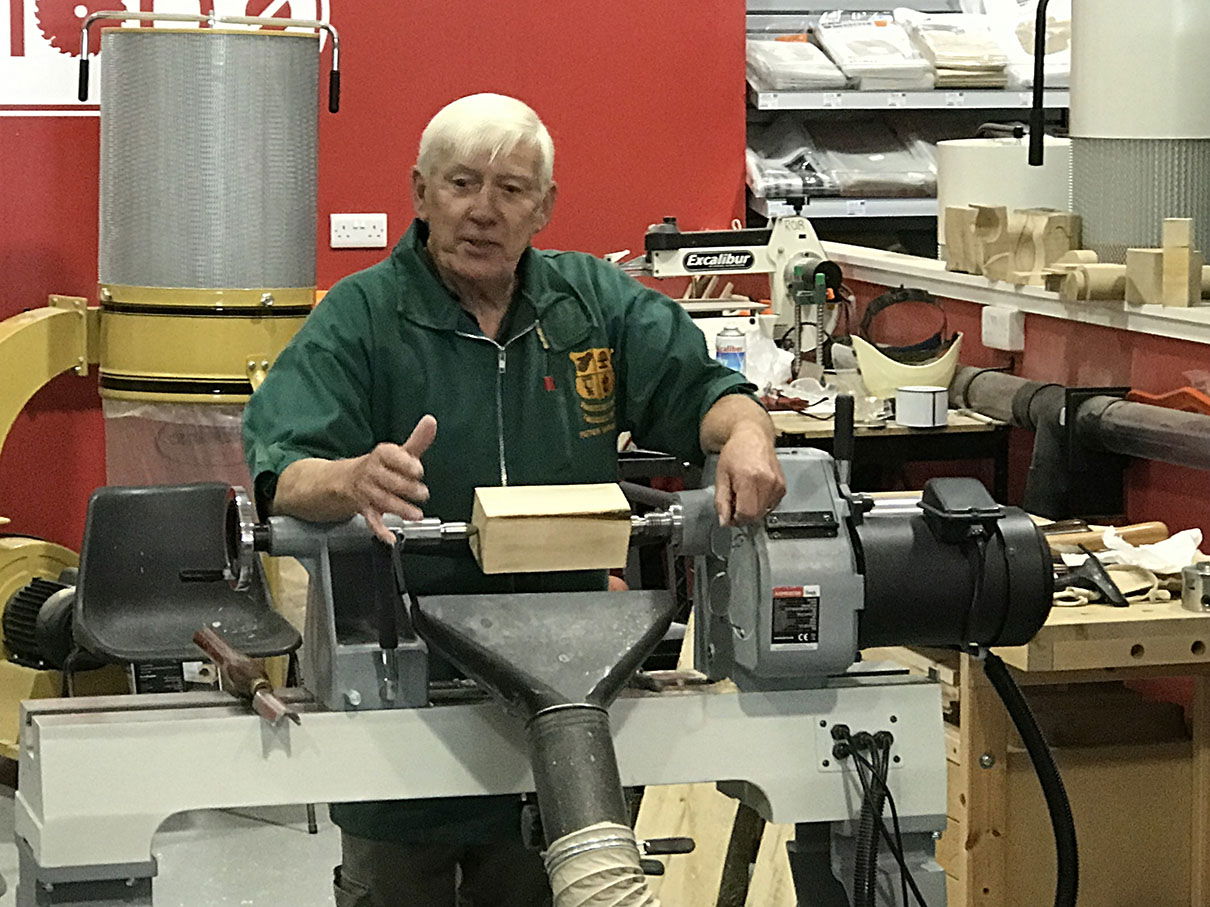 Below Peter has rounded the blank and is now hollowing Goblet .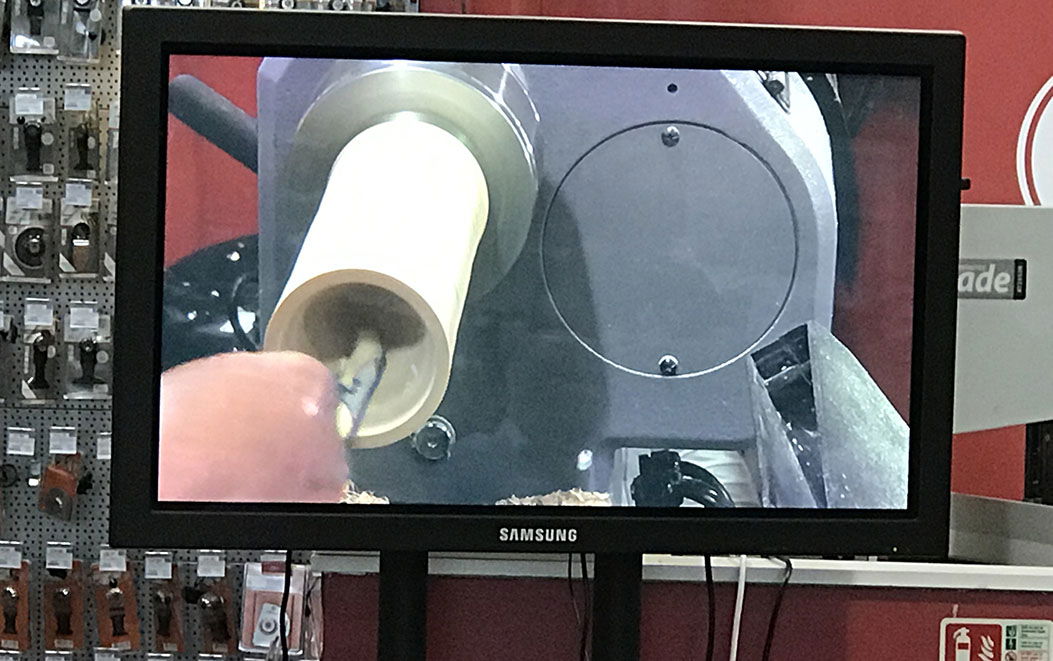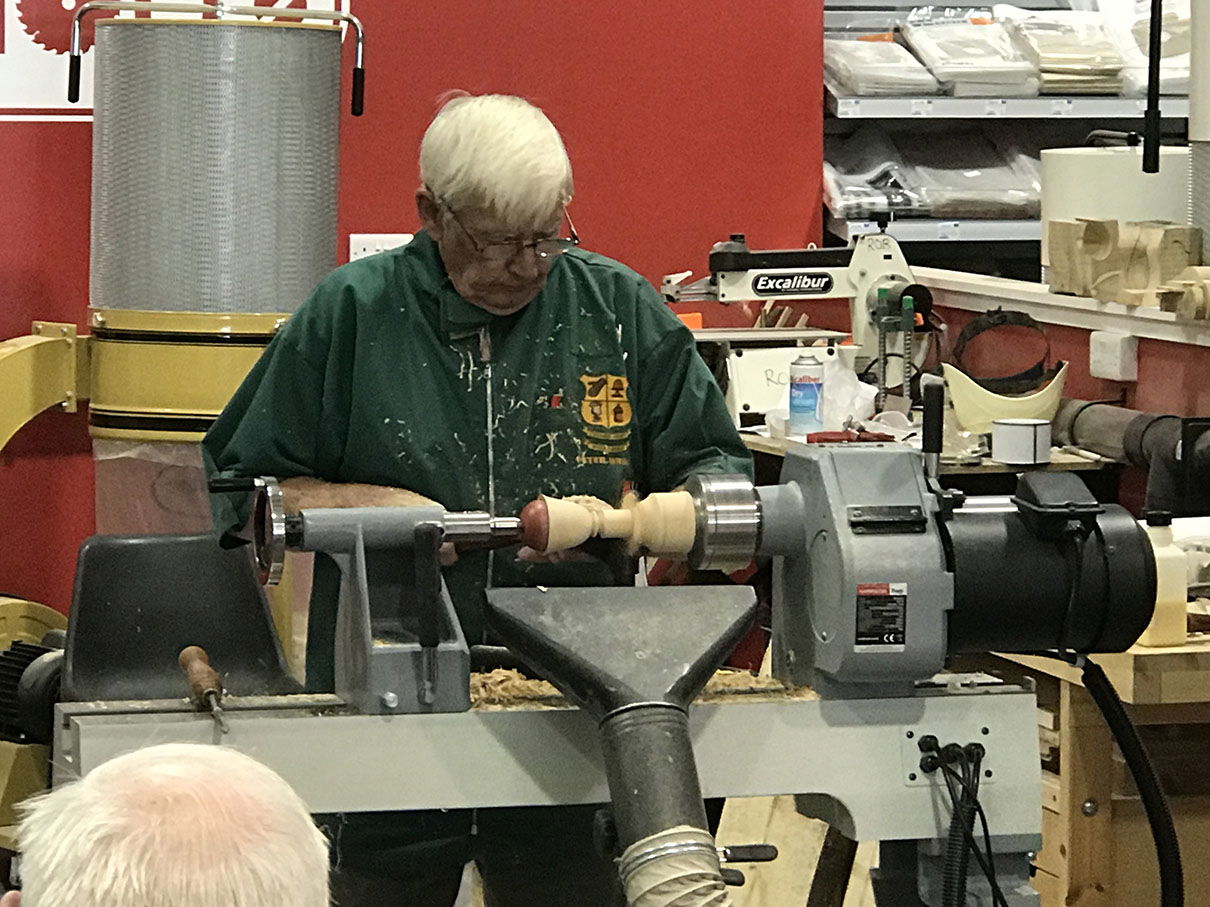 Above Peter has hollowed it and has a cricket ball inside the hollow and the centre tailstock giving support while he turns the outside shape.
Above the Goblet is finished and ready for parting off.
Below he is Parting off the Goblet.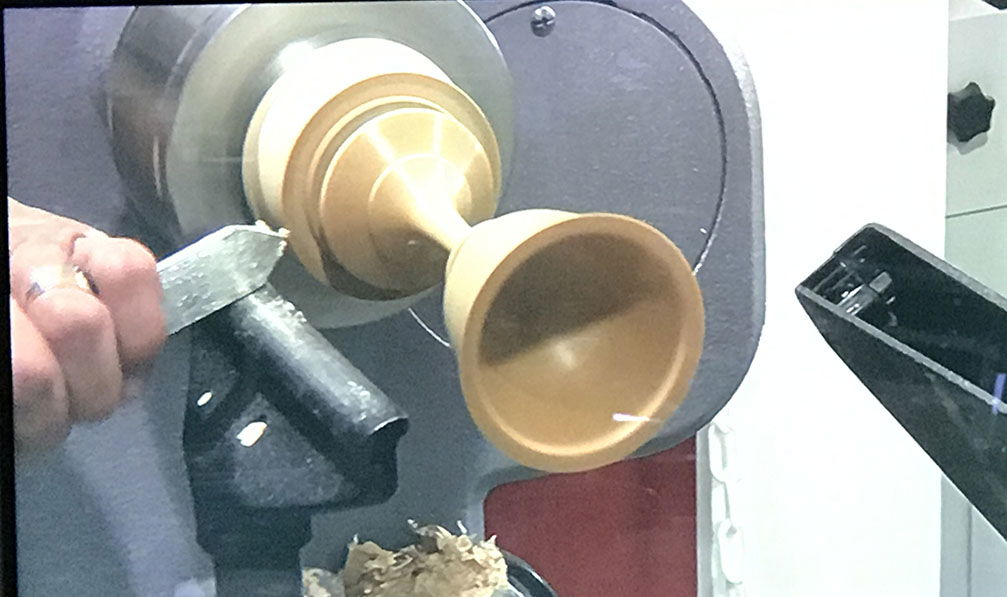 Below diminished Goblet.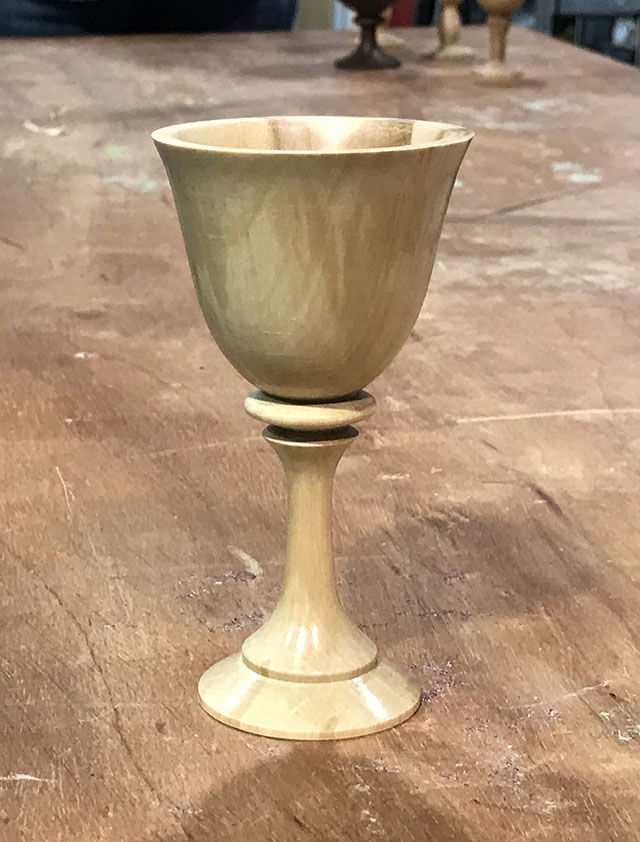 Below some of Peters other work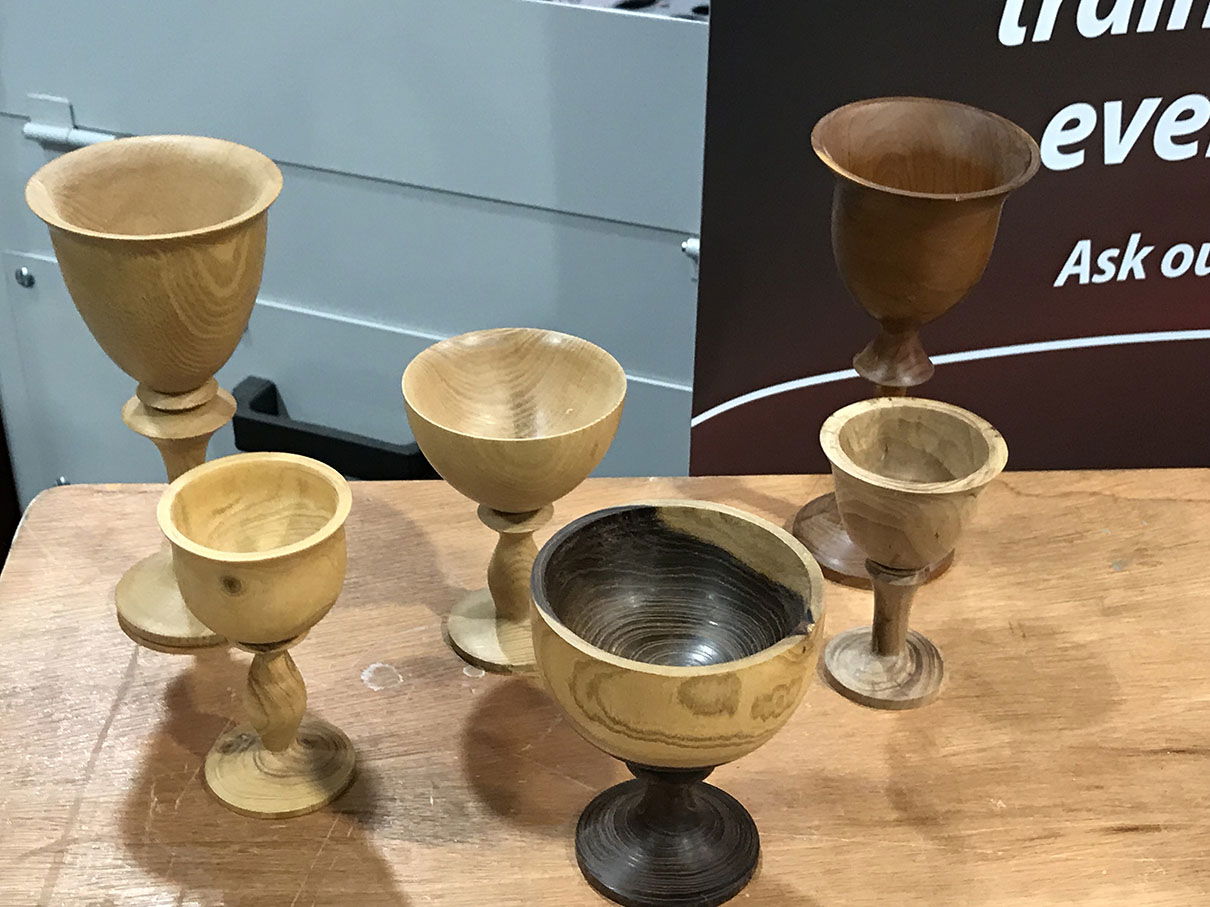 Giles Headley
Last up was Giles Headly who had decided to demonstrate a hollow form.
Below is Giles turning the shape he wants for his hollow form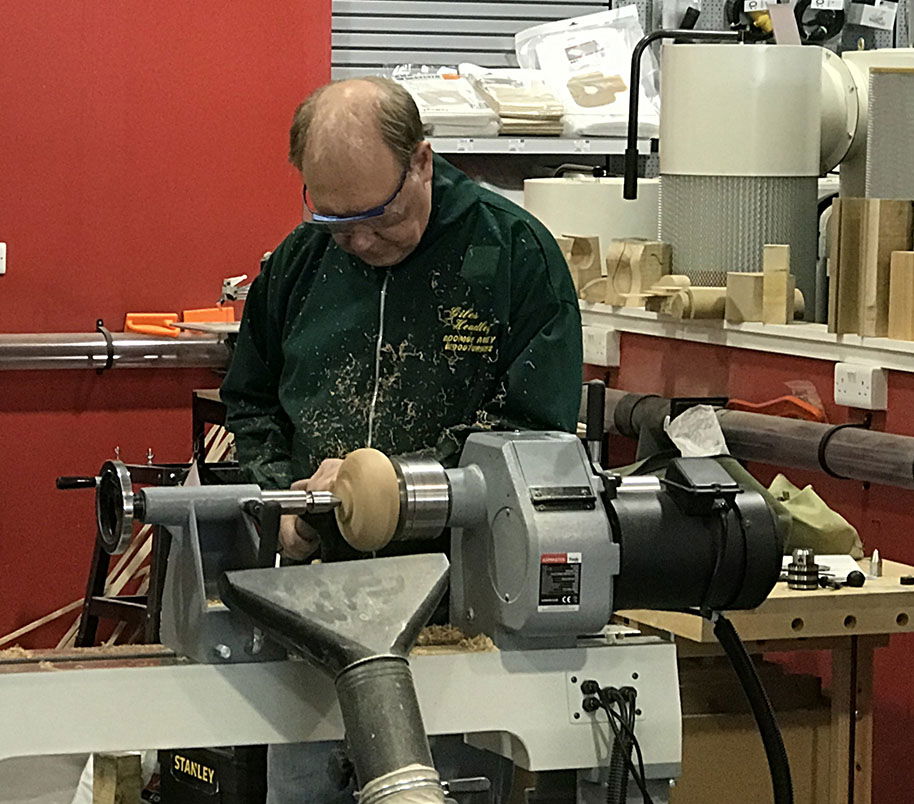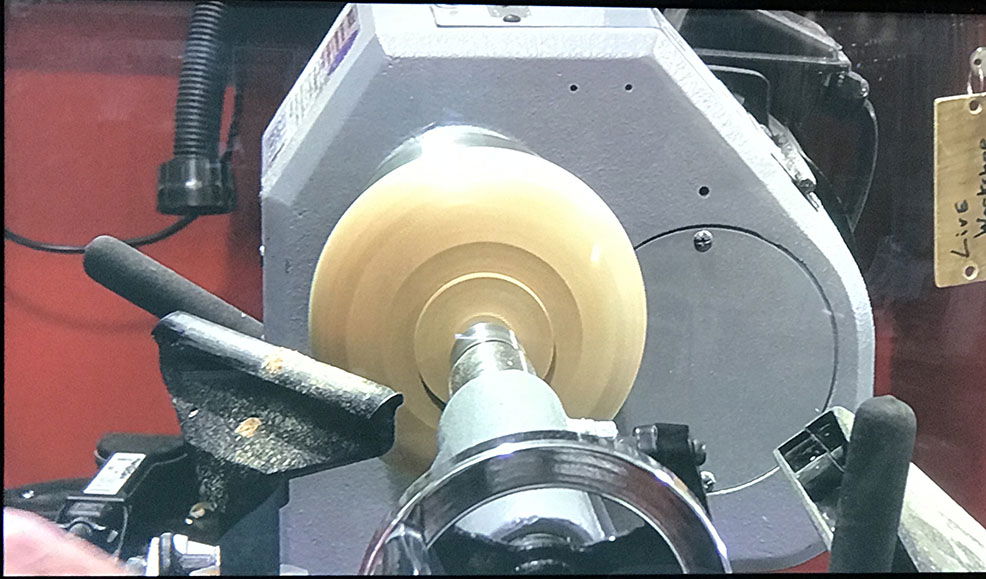 Above Giles has the formed and a Tennant on both sides.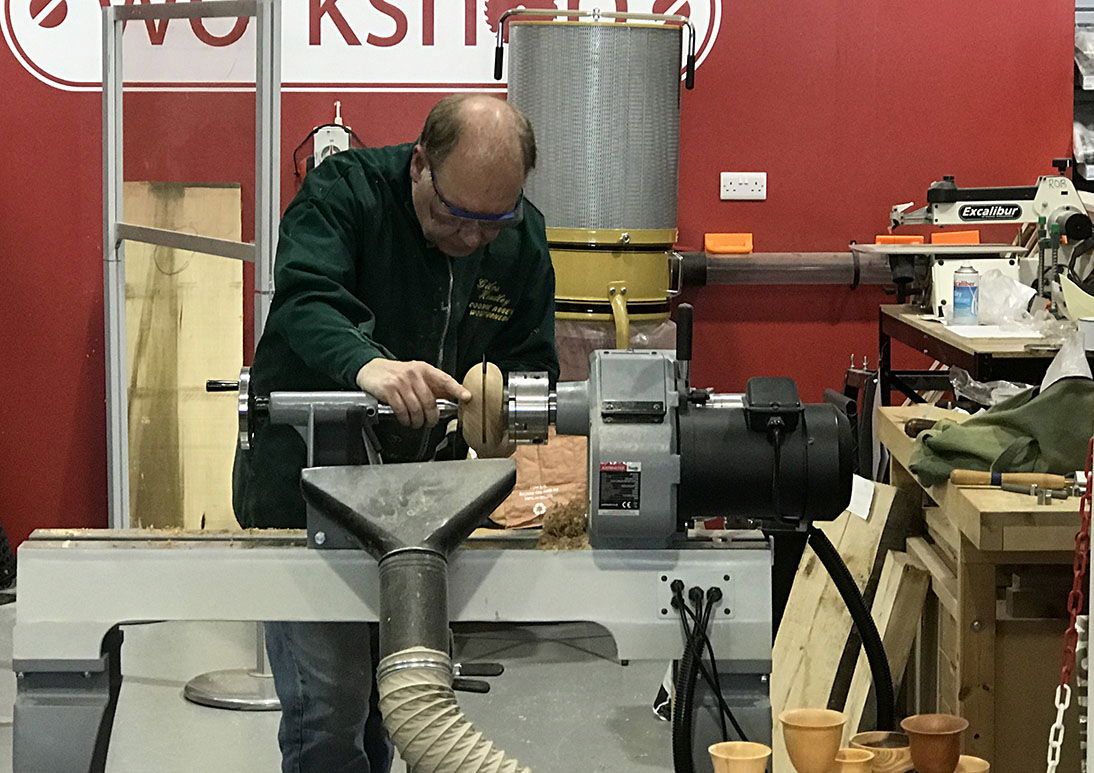 Above he is cutting the form in half.
Below one side mounted in the chuck and now hollowing out.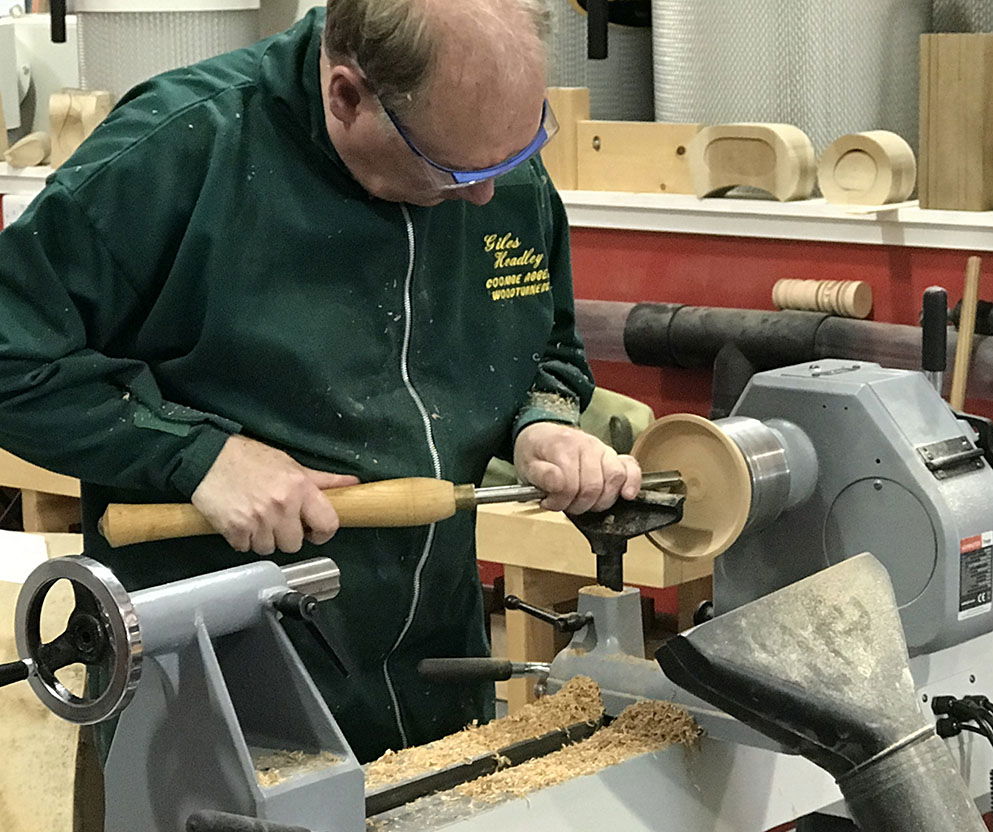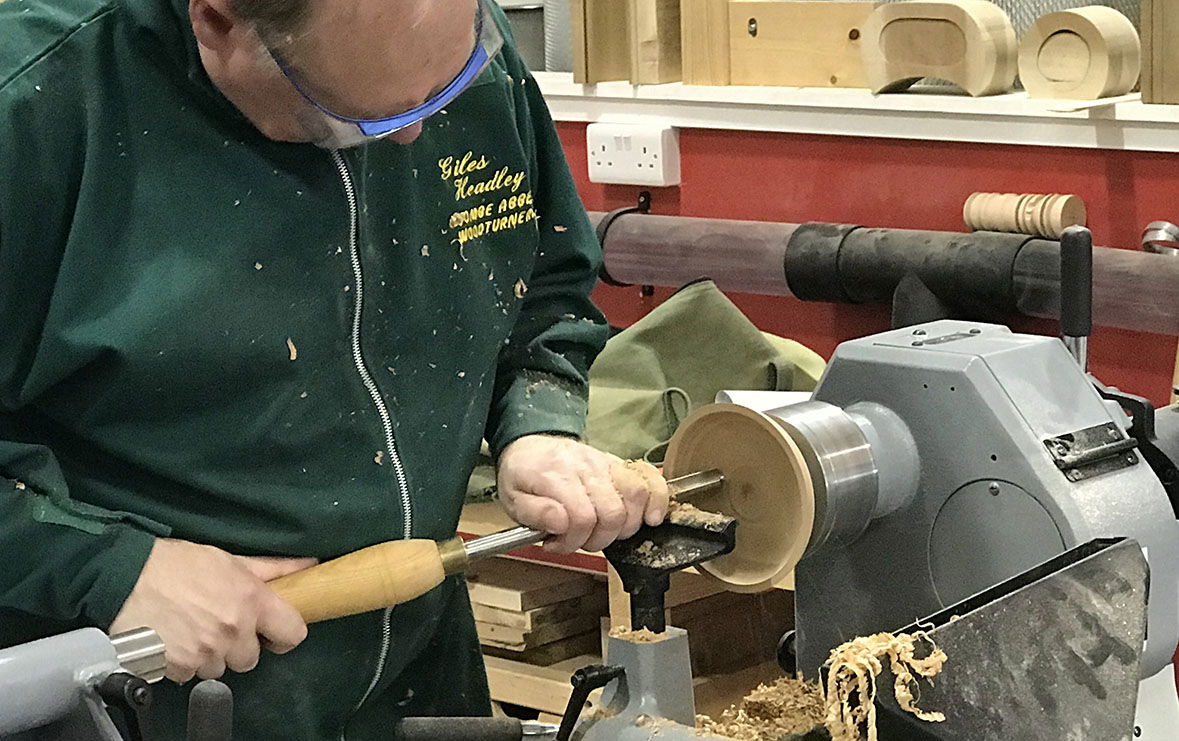 Hollowing the other side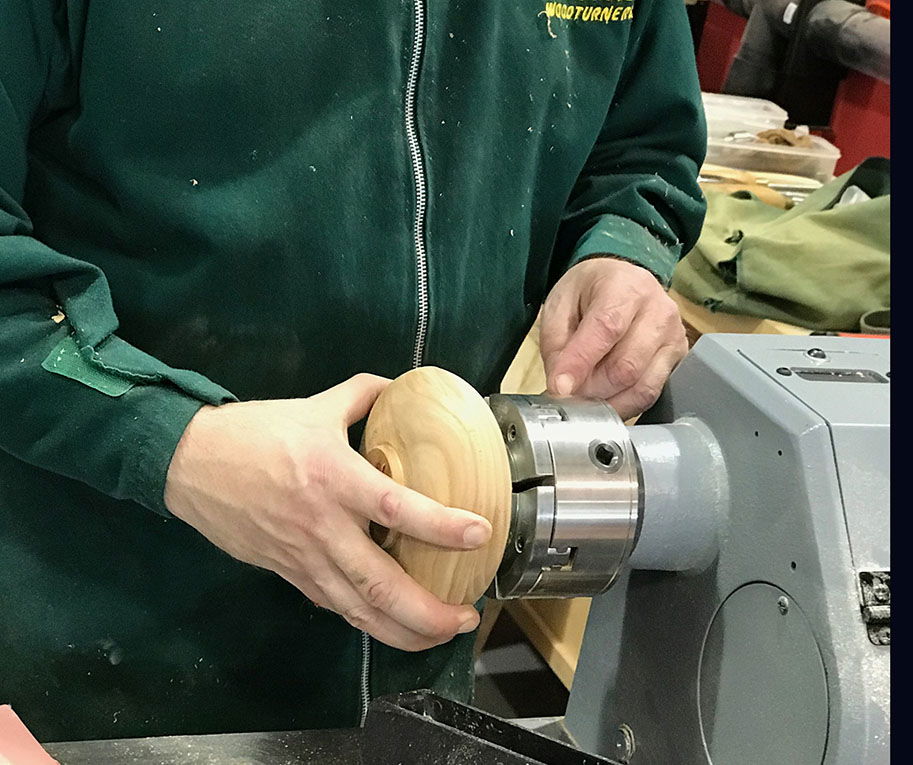 above fitting the two half together.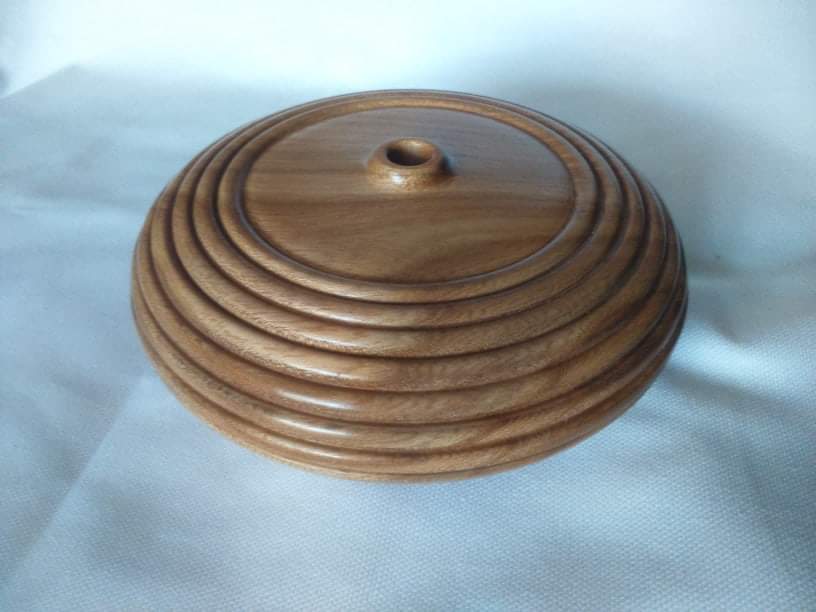 This was the finished Hollowed Form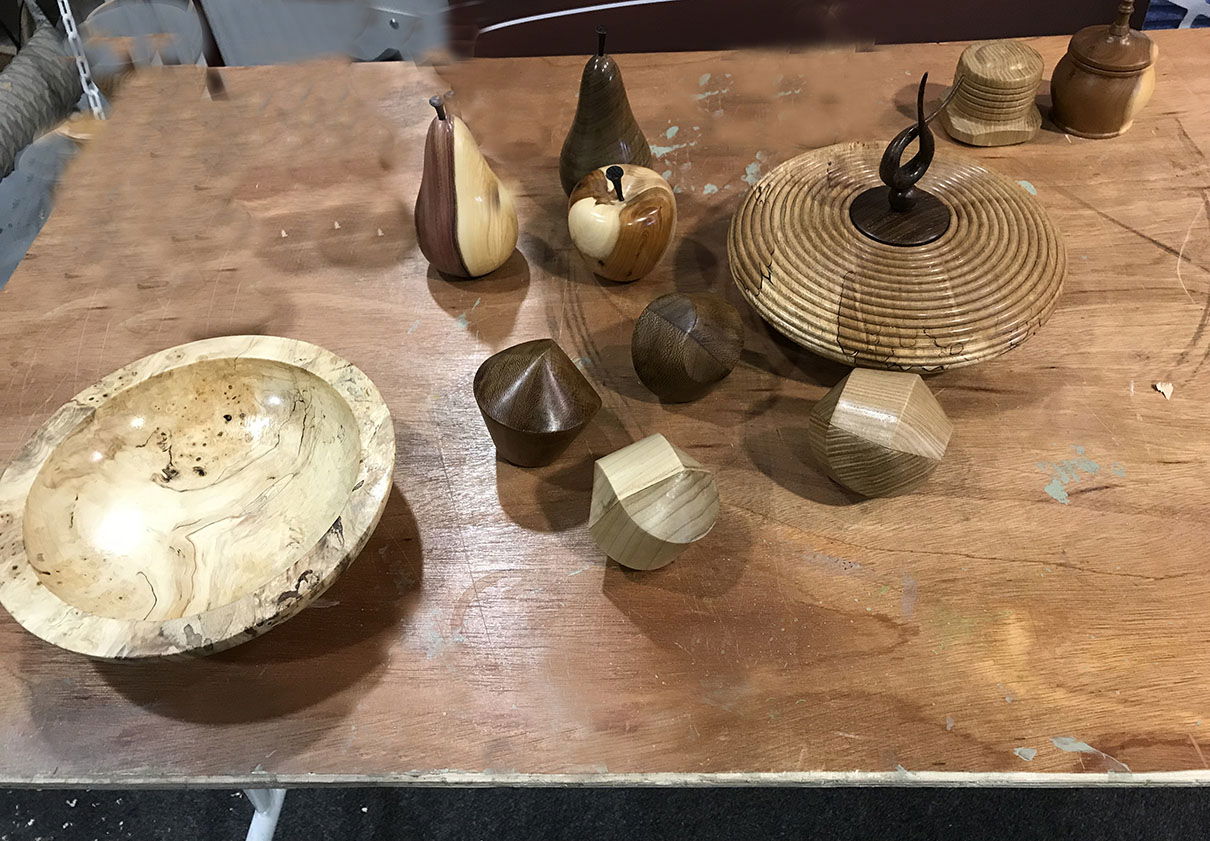 above some of Giles other work.