Paul's demo came about when one of his students ask "can you turn without a chuck".
When you consider the cost of a chuck with spare jaws costs around £150 it was a valid question from someone on a budget.
No Chuck so alternate methods are
Faceplate, Between Centres and Jam Chuck.
Here is Paul telling us about other options when no chuck is availible.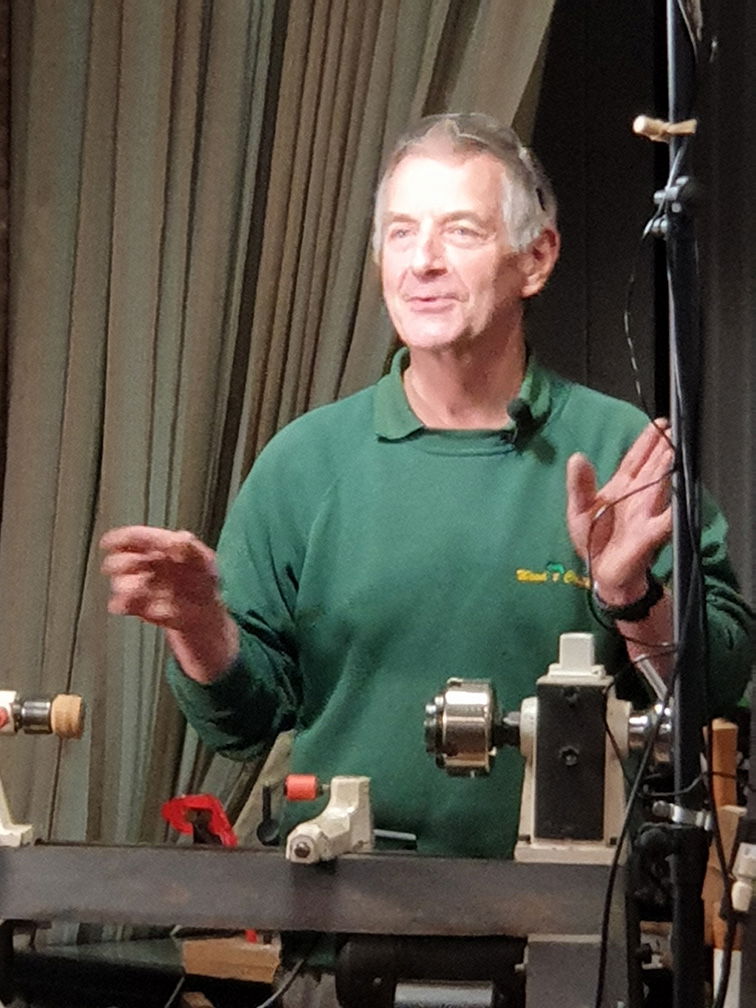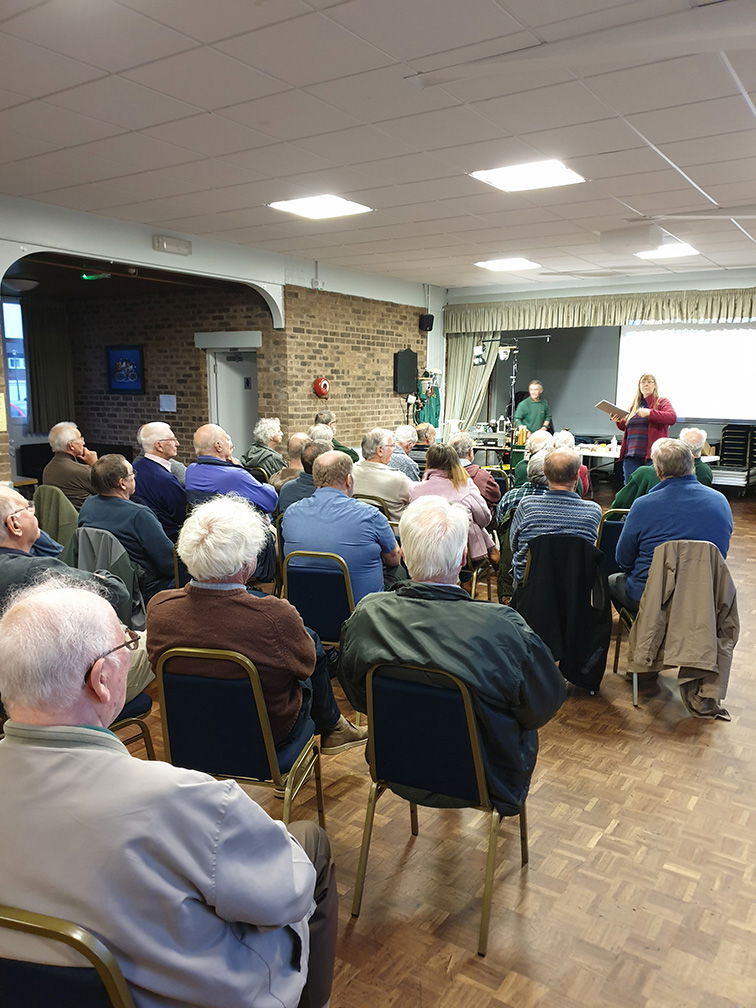 The turnout was good for Pauls demo.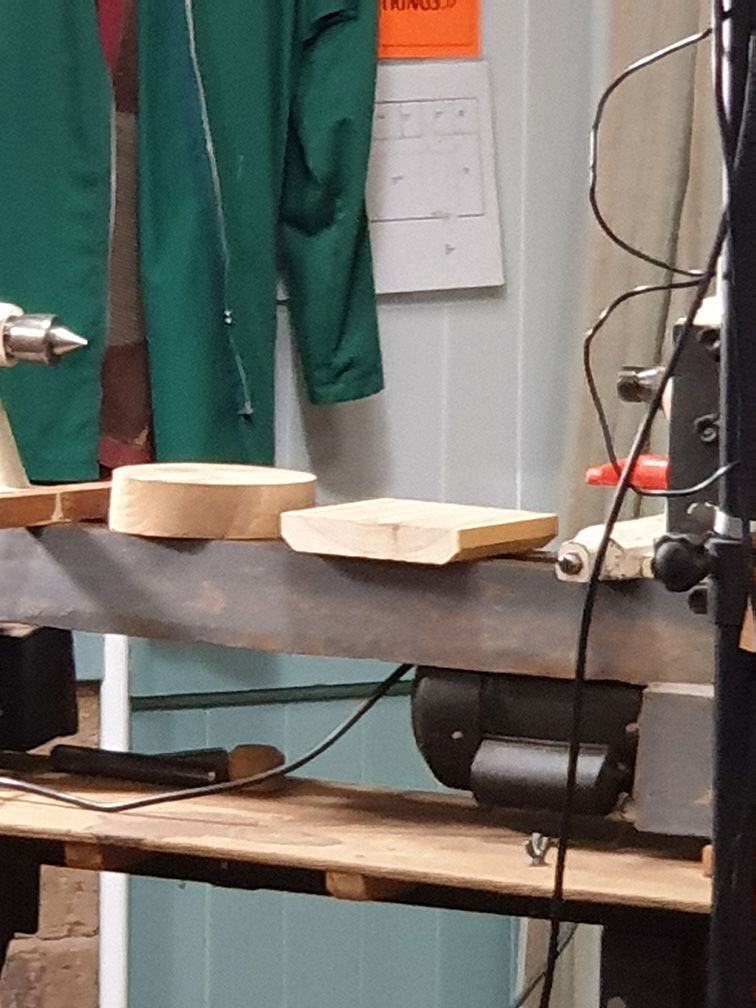 Above Paul demonstrates how to do a paper Joint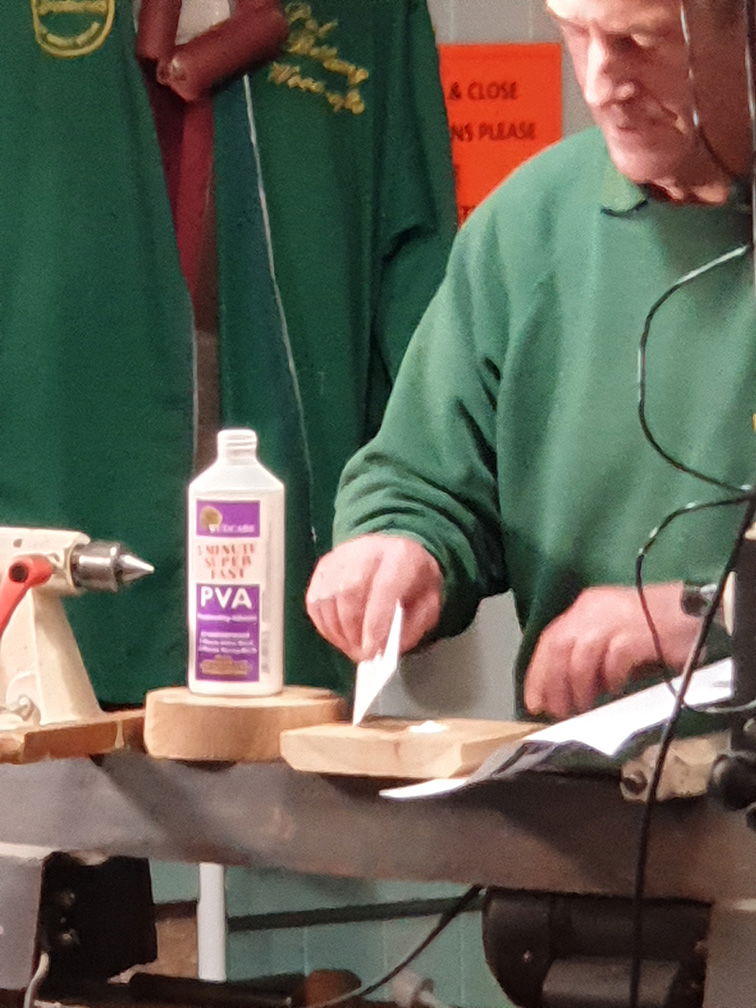 Use a PVA based glue. Paul applies a coat of PVA glue on to the Sacrificial Square piece of wood.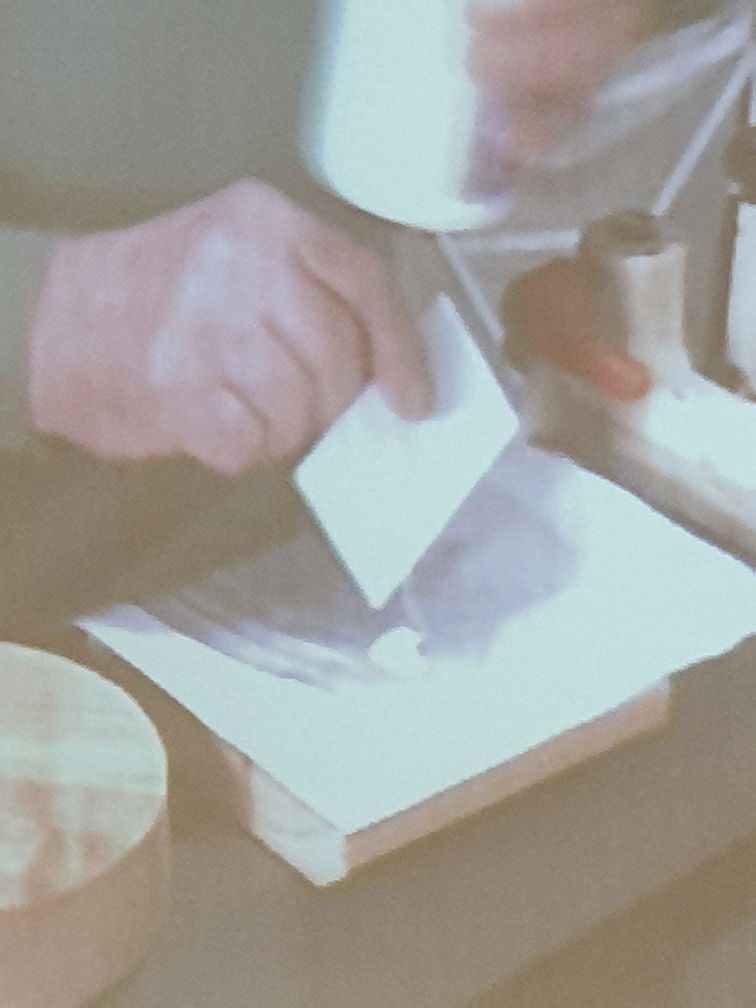 In this picture ( I apologise for the quality from the big screen its the lens on the projector).
Here the paper has been put on and a coat of PVA glue goes on top.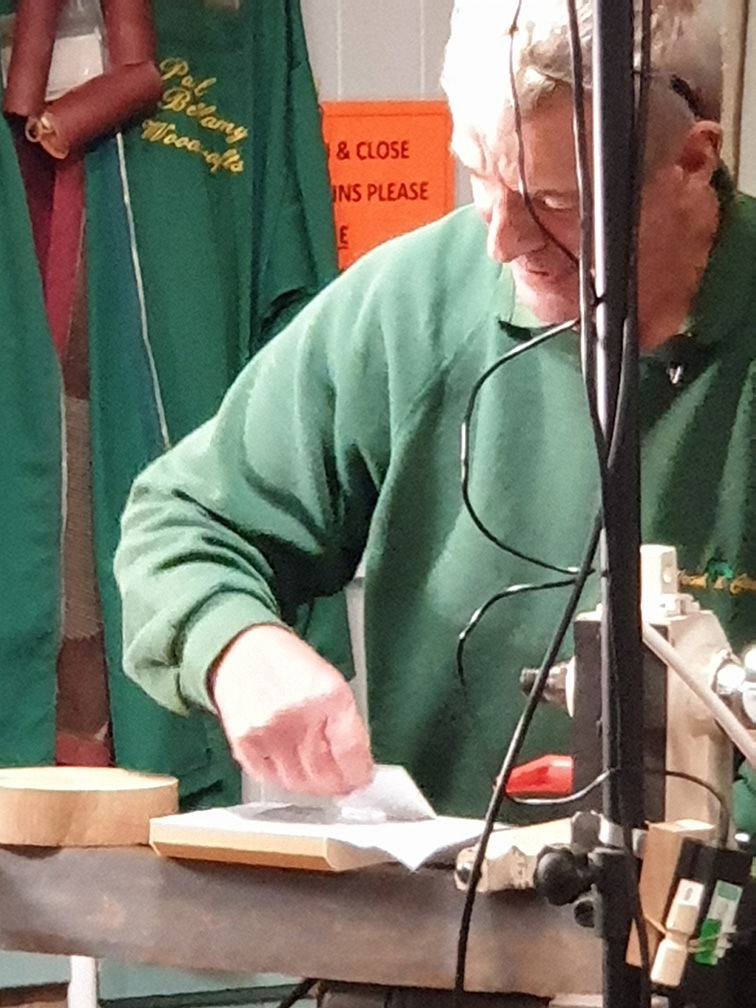 Same picture as on the big screen above but better clarity.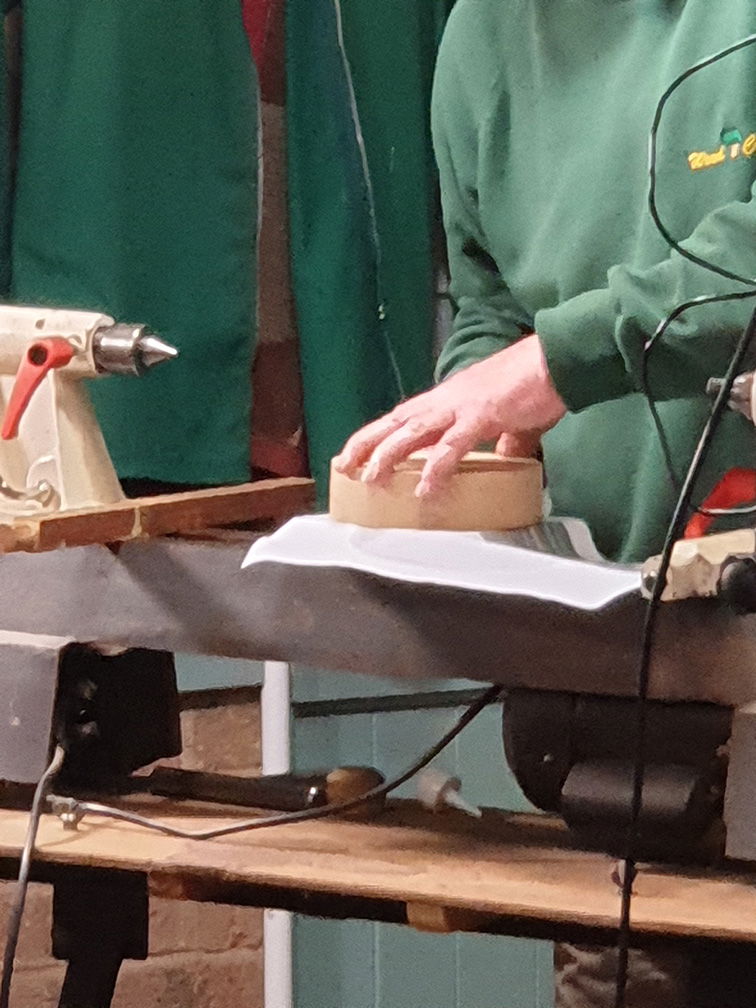 Now put both pieces together, twist left to right just to get the faces flat.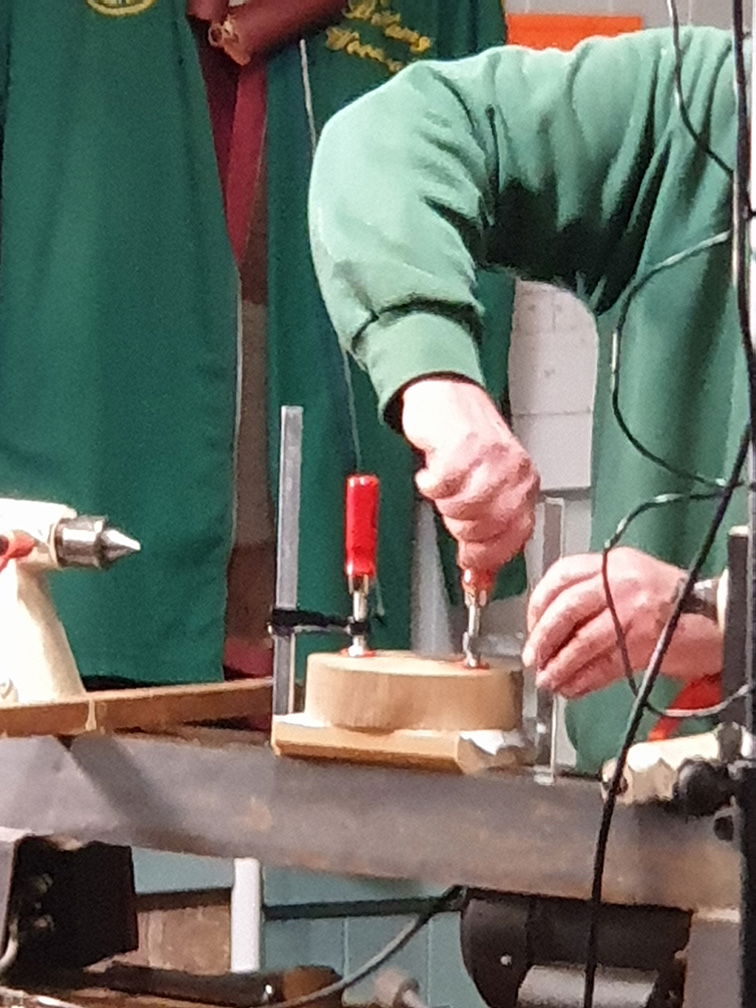 Clamps go on, now leave for 24 hours to set.
Below
Next Paul attaches a face plate, Paul has made a Bung that fits the centre hole of the face plat with a small hole in it so he can quickly find the centre and screw it in place.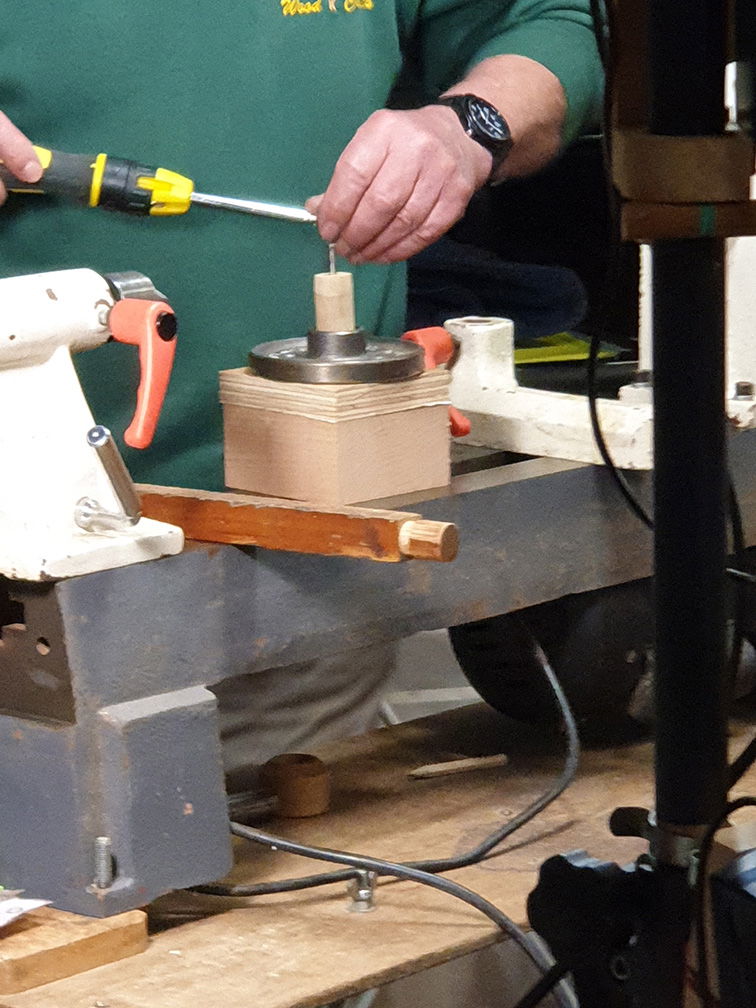 Screws the face plate on.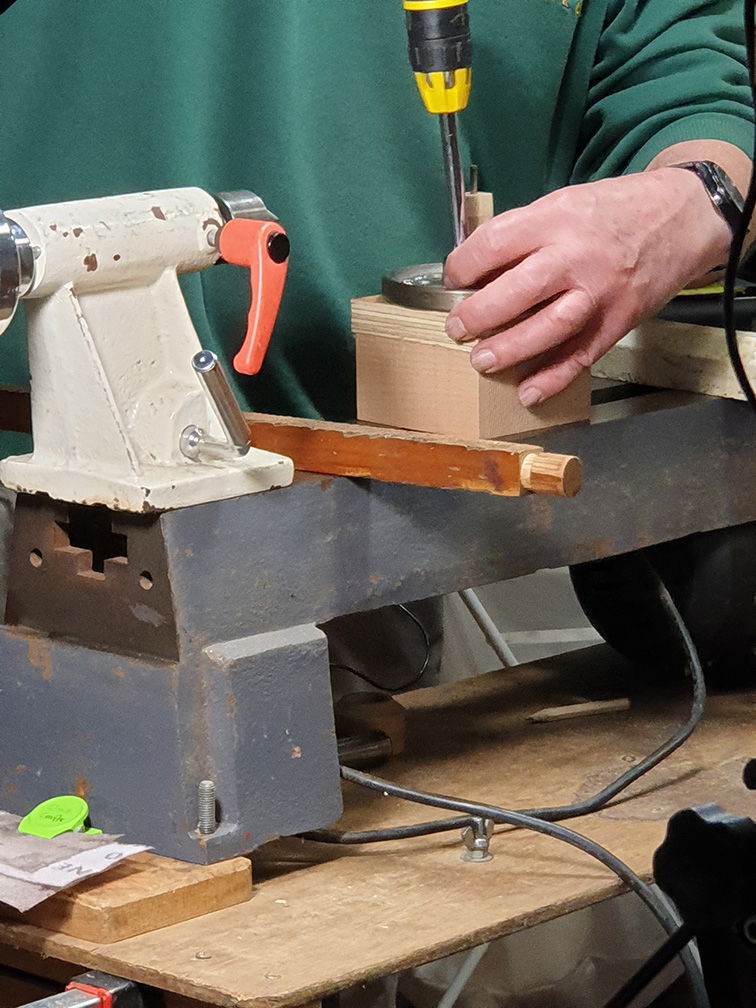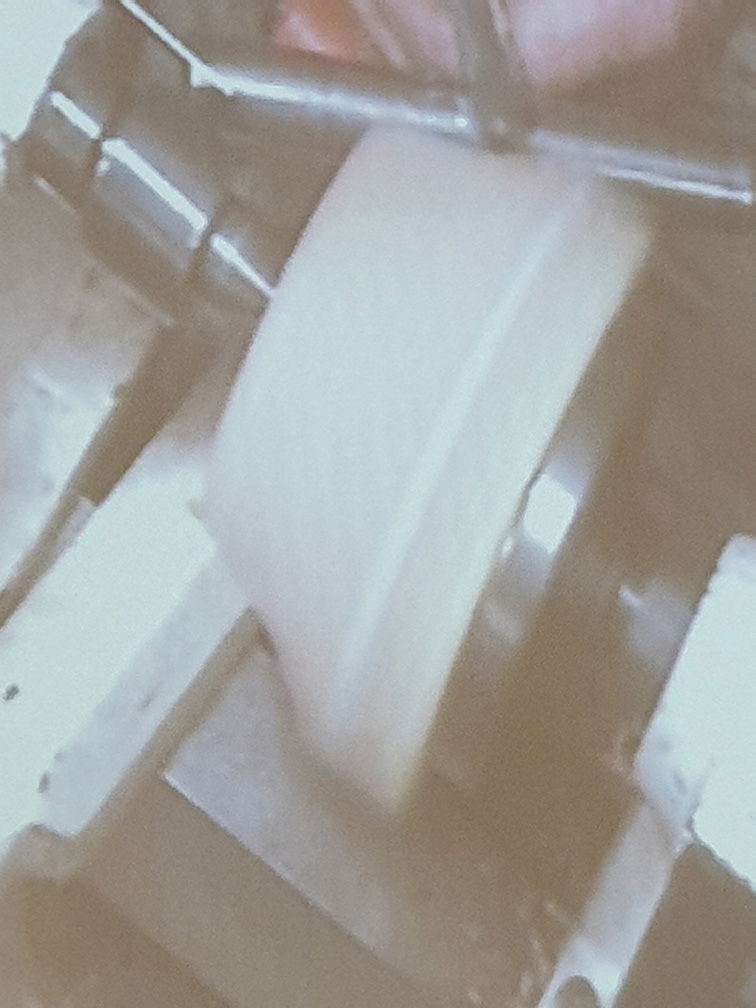 Above and below the glued pieces fixed to the faceplate now being turned with centre support.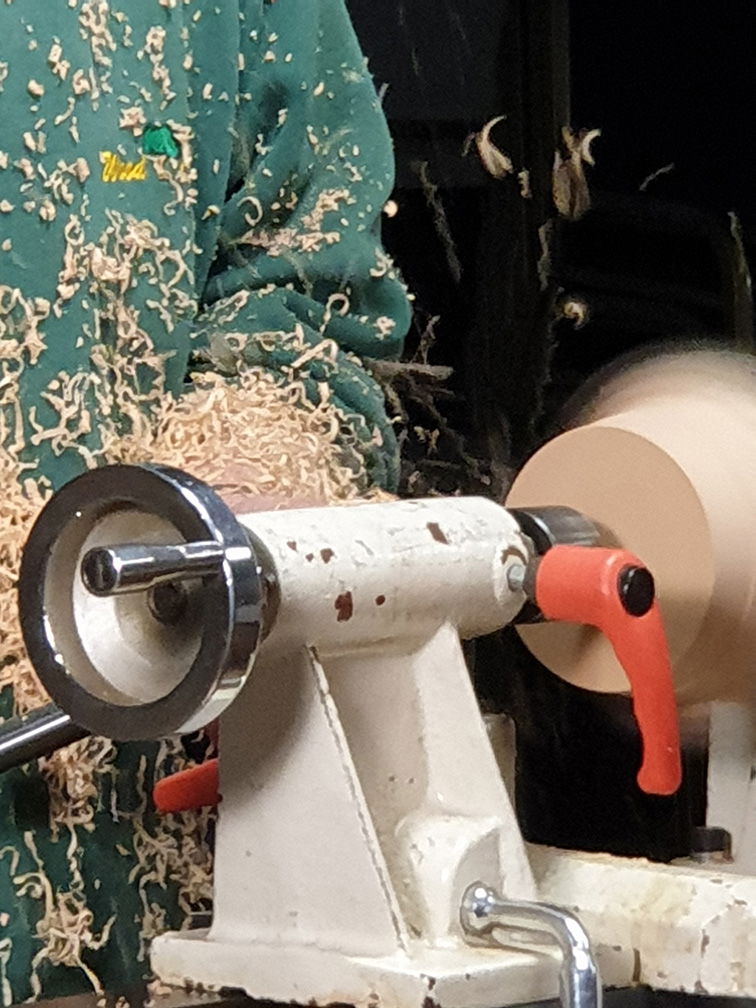 Now it's been turned and a finish applied.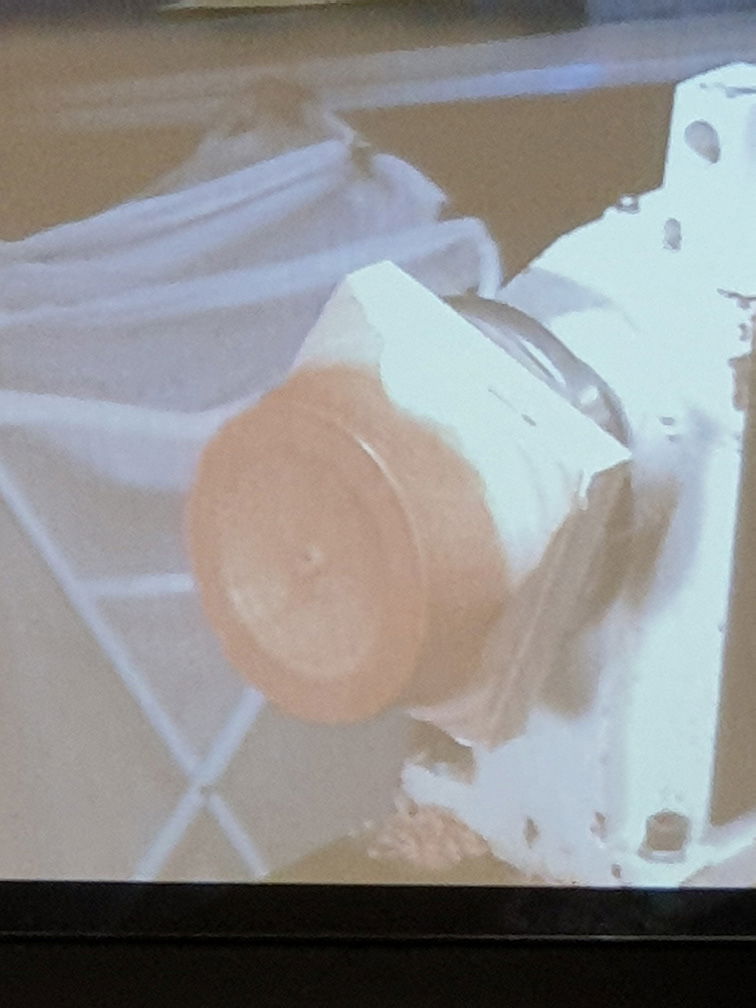 Now Paul mounts another piece of wood screwed to a faceplate that will become the Jam Chuck.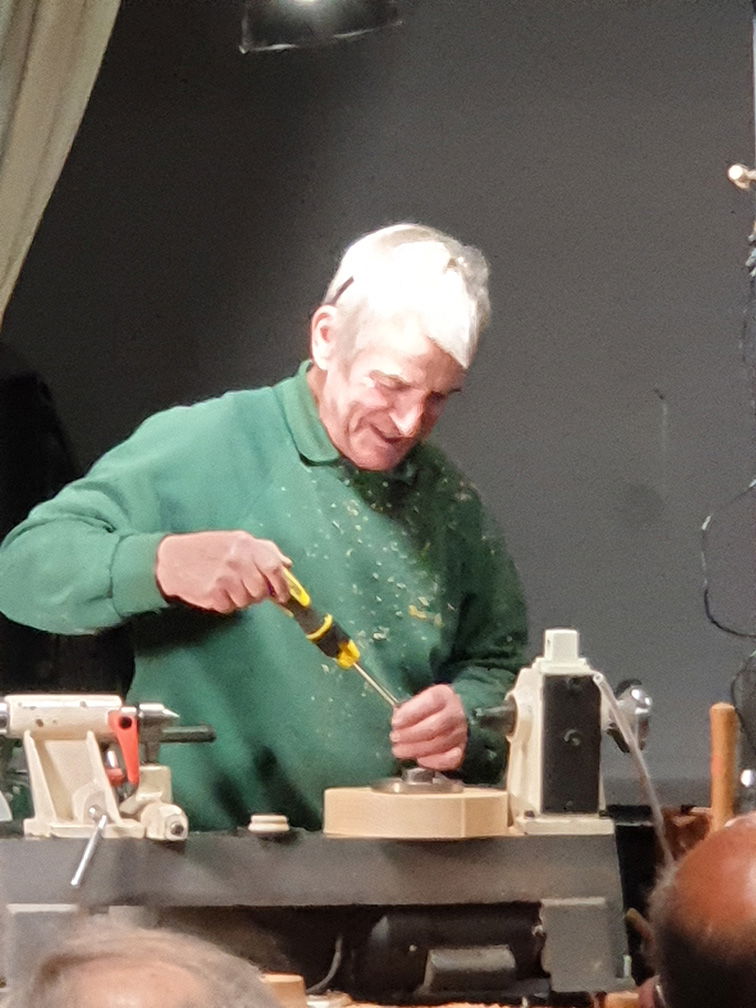 Paul has measured the front taper of his turned work and now marking out the size he will turn to hold his work.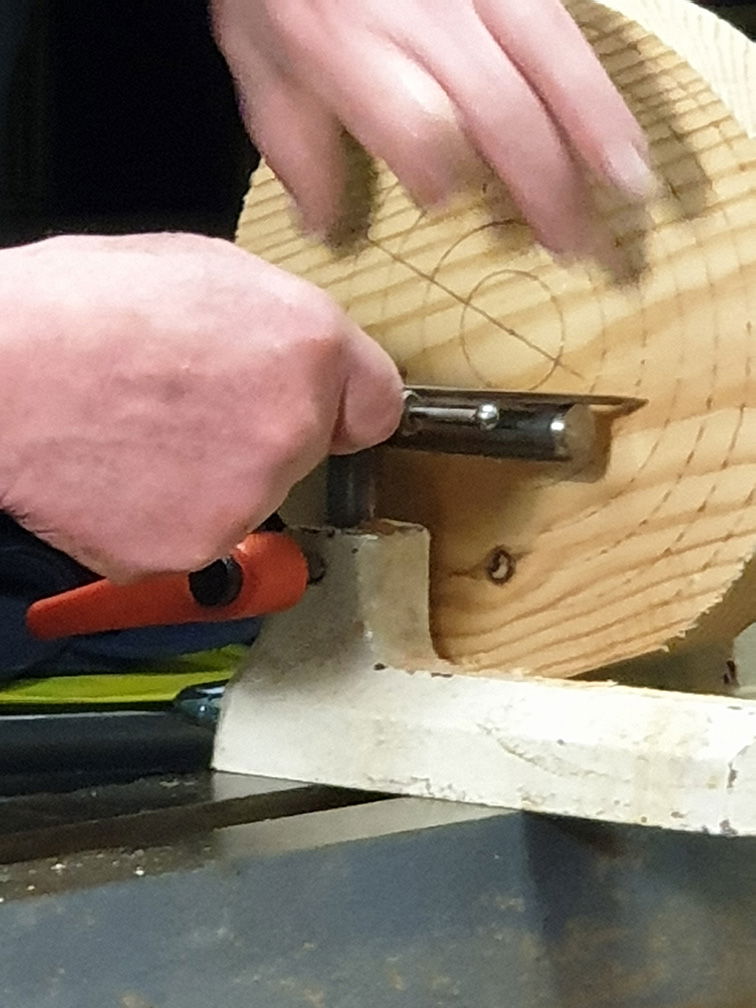 You are looking for a tight fit so that you can force it in with a mallet or a piece of spare wood (don't hit it too hard and break it).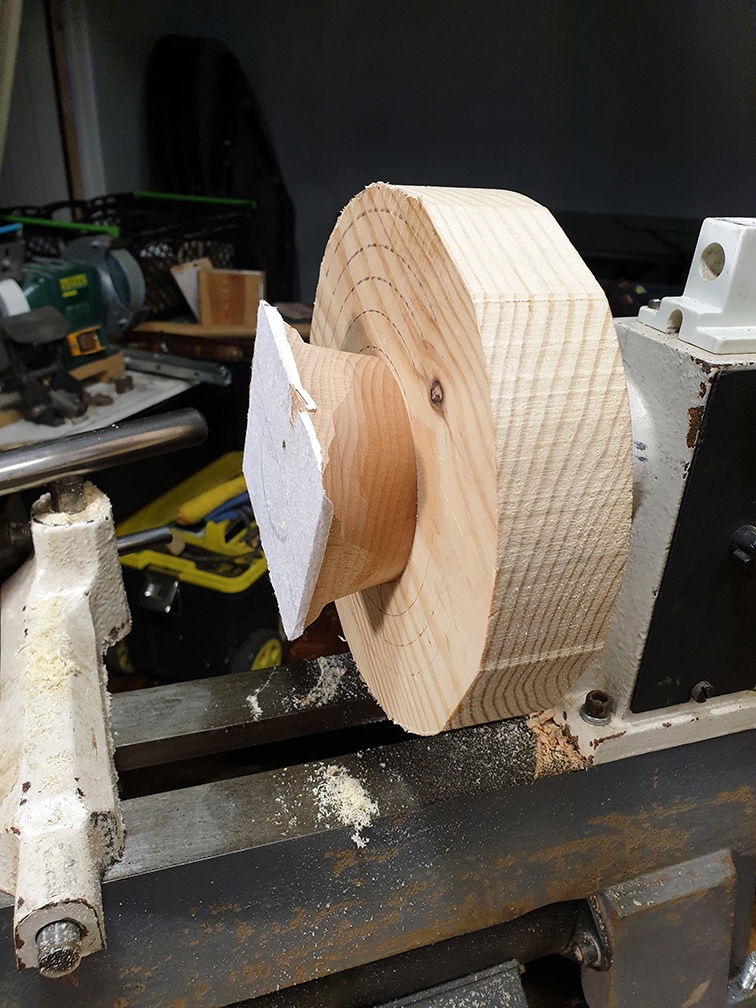 Above you can see the paper still on from the paper join used at the start.
The work is mounted and can now be turned.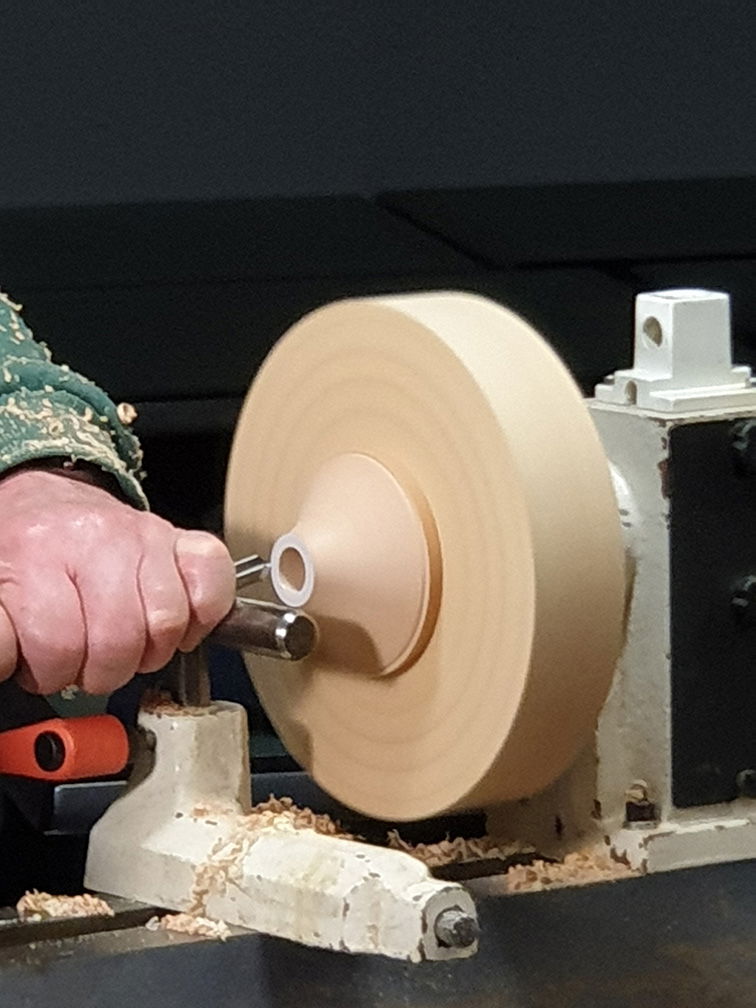 Above Drilled and turned into shape.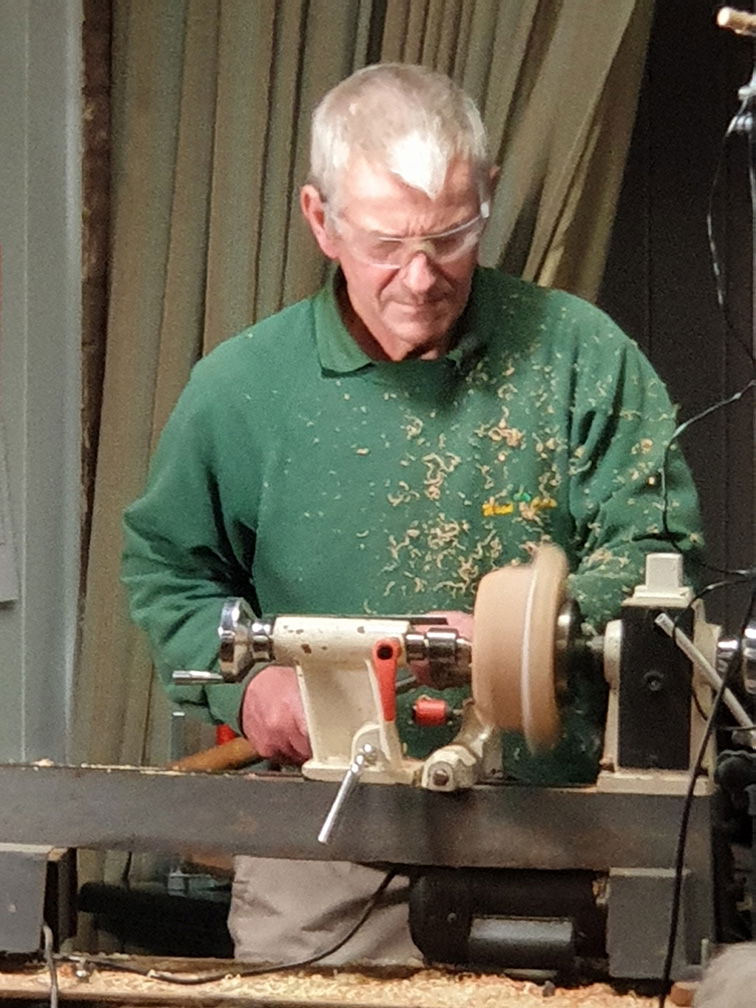 Its the same procedure for the top.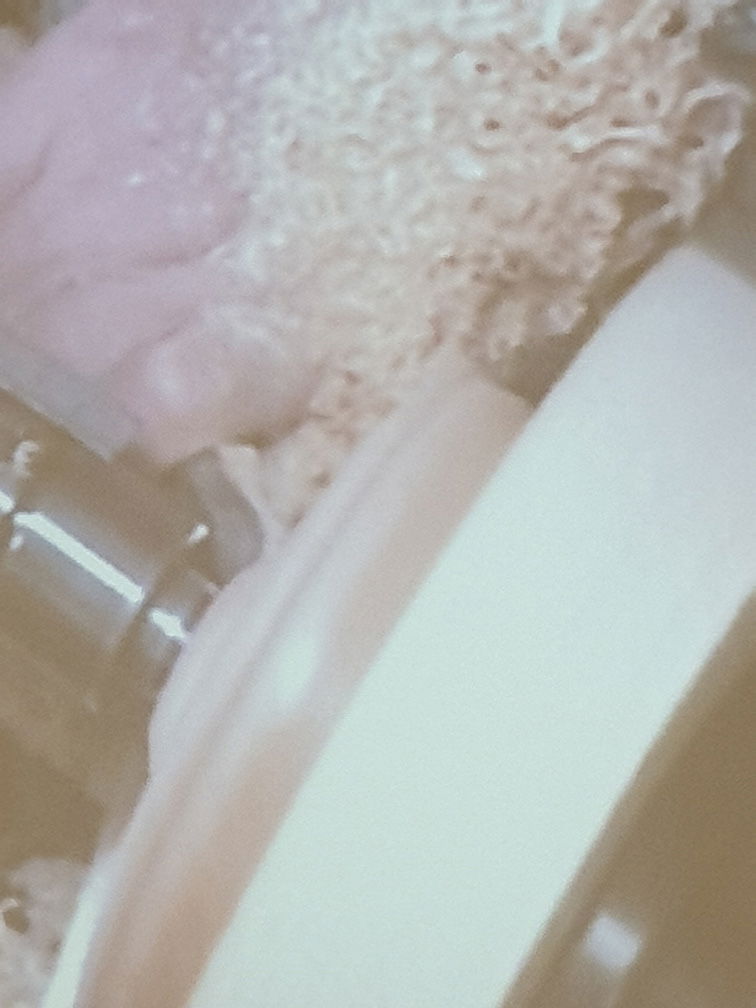 Below
Now do the spindle between centres.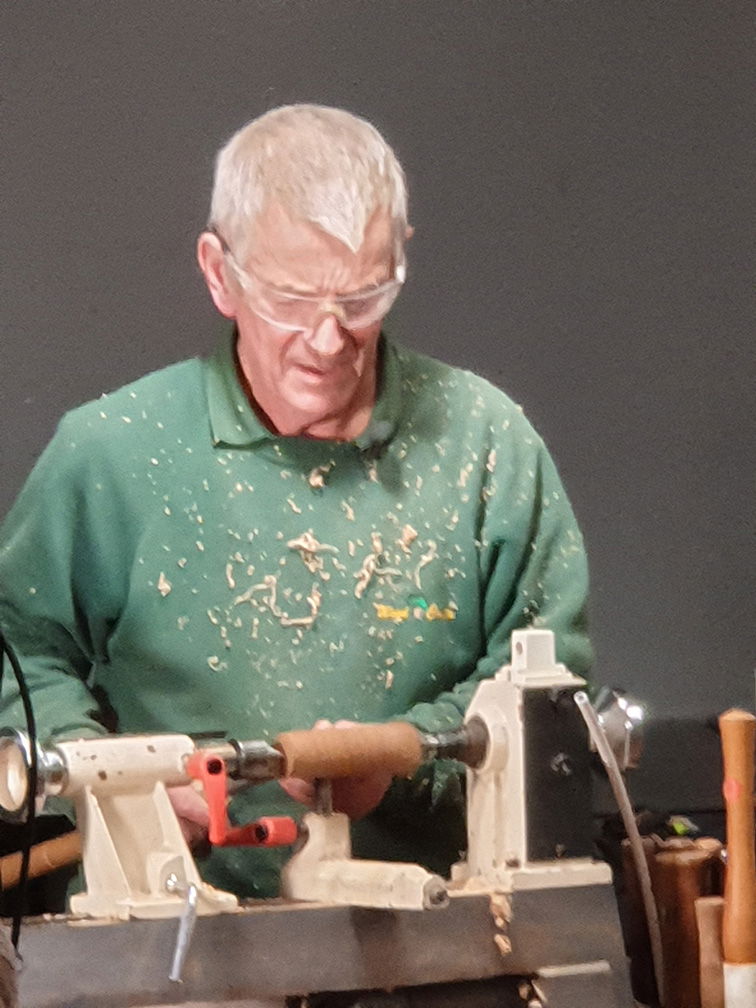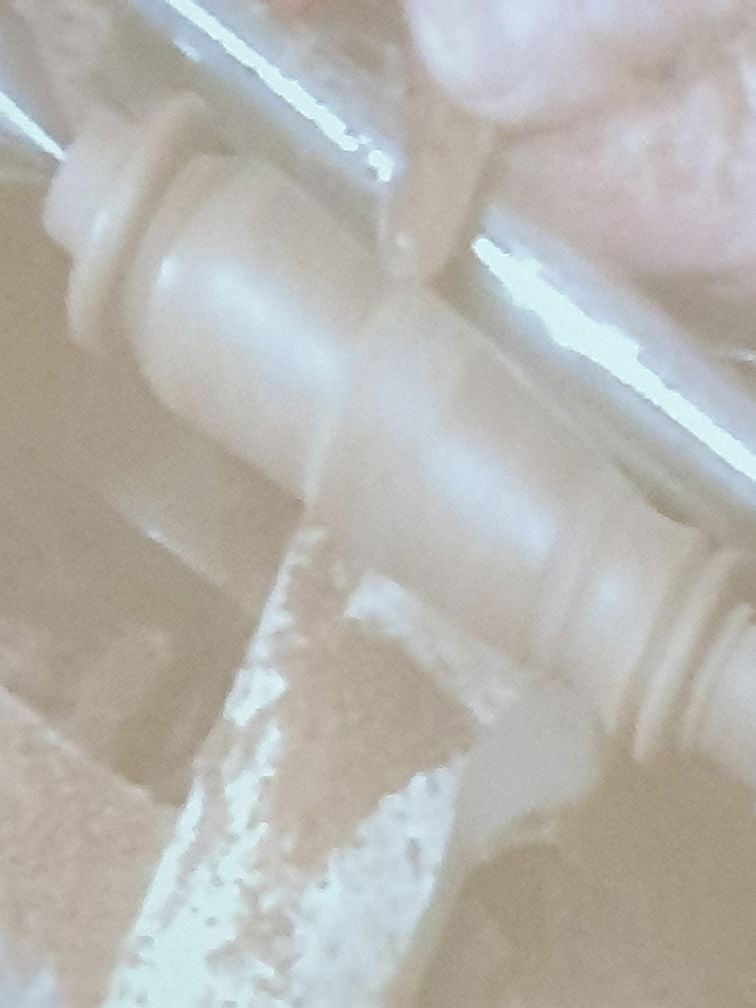 Sorry for some reason I don't have a picture of the finished Item.