On Thursday evening at Shilton Paul Hannaby had a good turn out to see his demonstration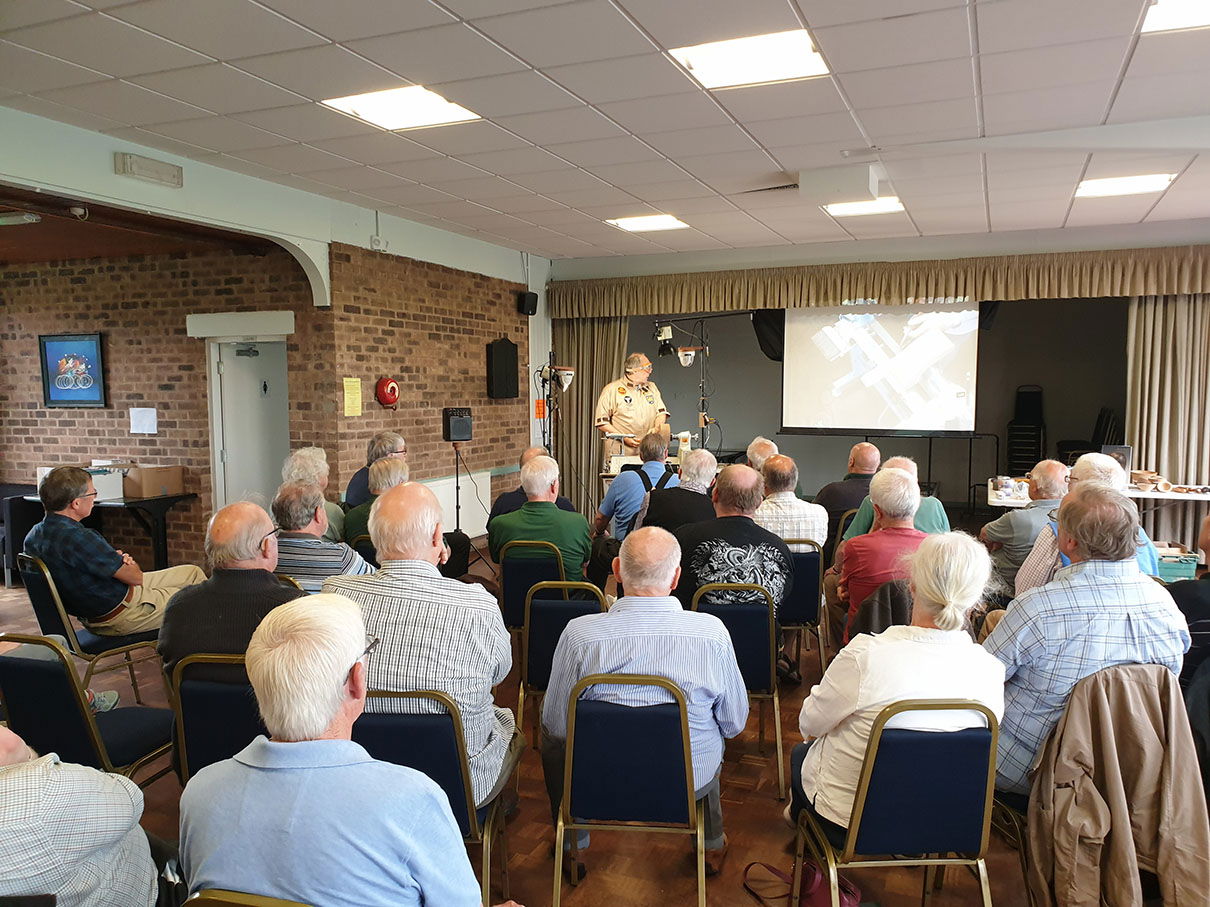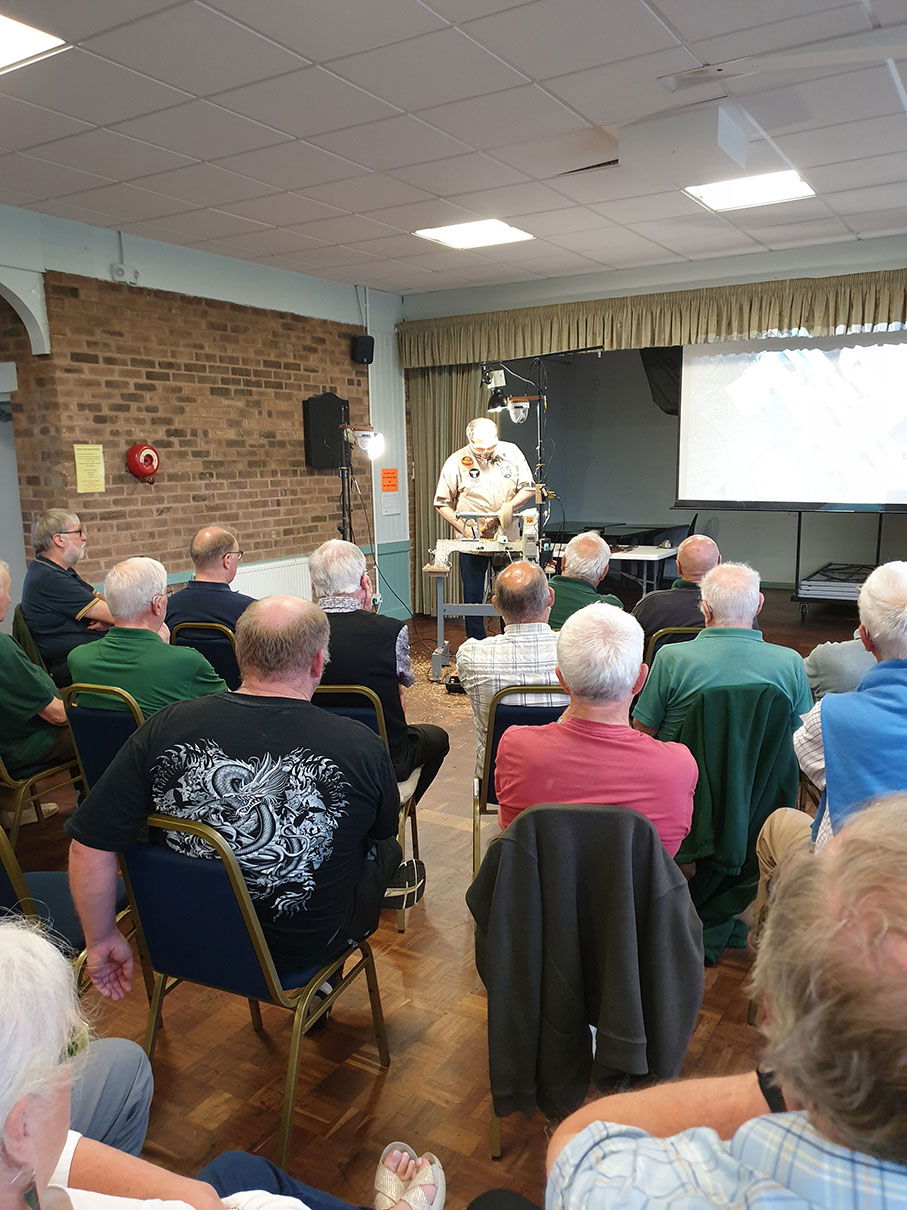 Paul demonstrated bowl and a live edge bowl taken down too 3mm thick.
First the Bowl.
Blank mounted, Safety goggles on
Paul checking the Form on the outside edge.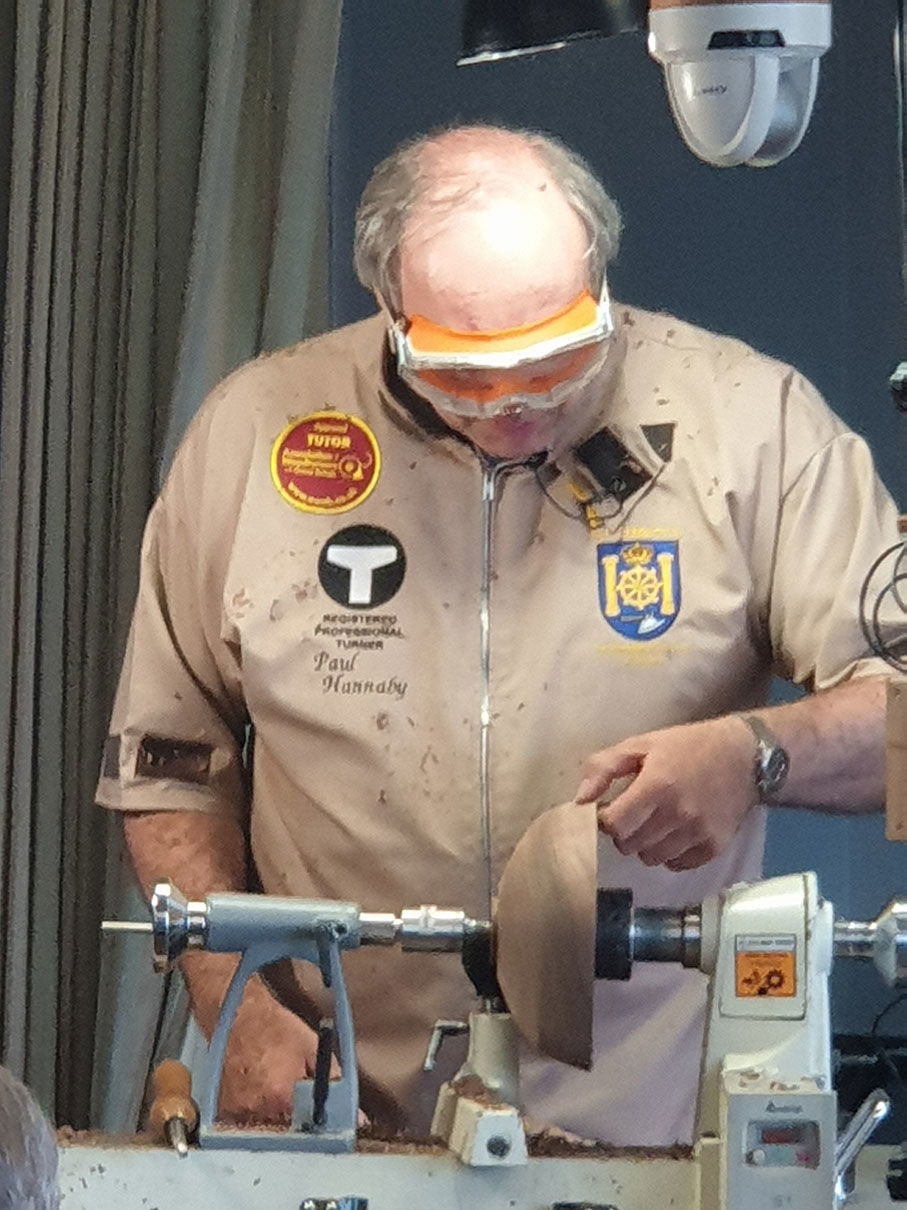 Dovetail and form done ready to turn around to hollow out.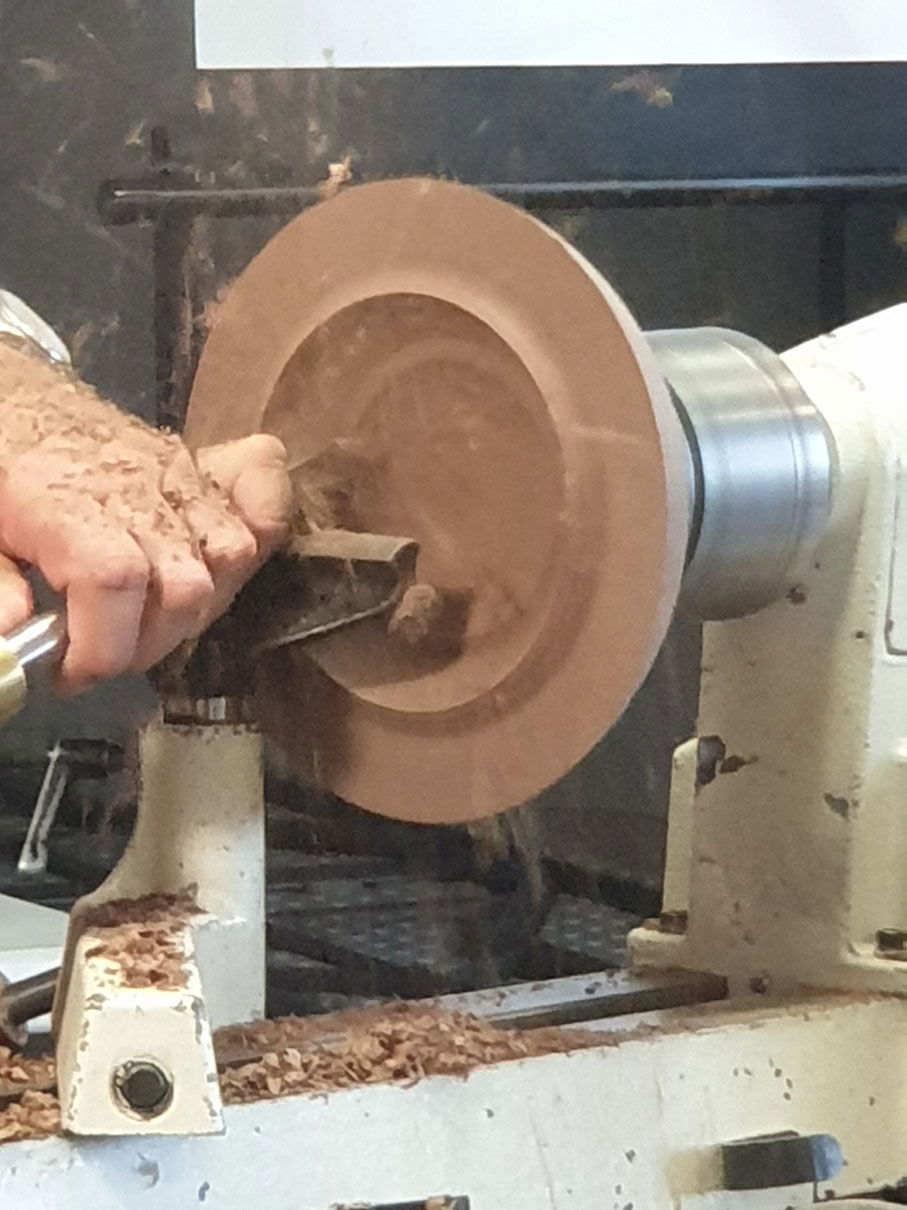 Bowl now being held by the Tennant in the chuck, Paul hollowing out.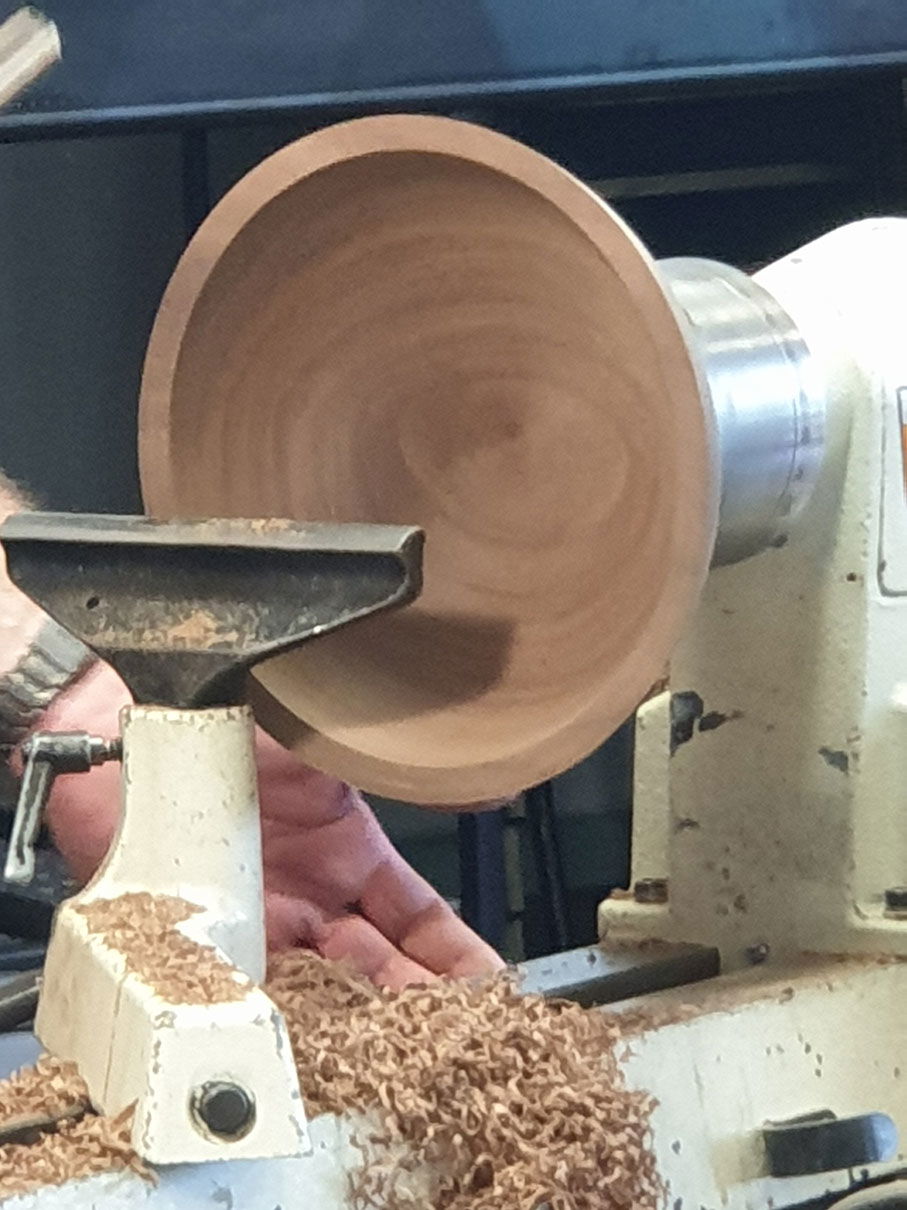 Hollowing out almost donejuat the rounded edge to do then it can be removed from the chuck to have the Tennant removed.
Below Paul is mounting a chock , These will be used to hold the bowl without damaging the hollowed out section.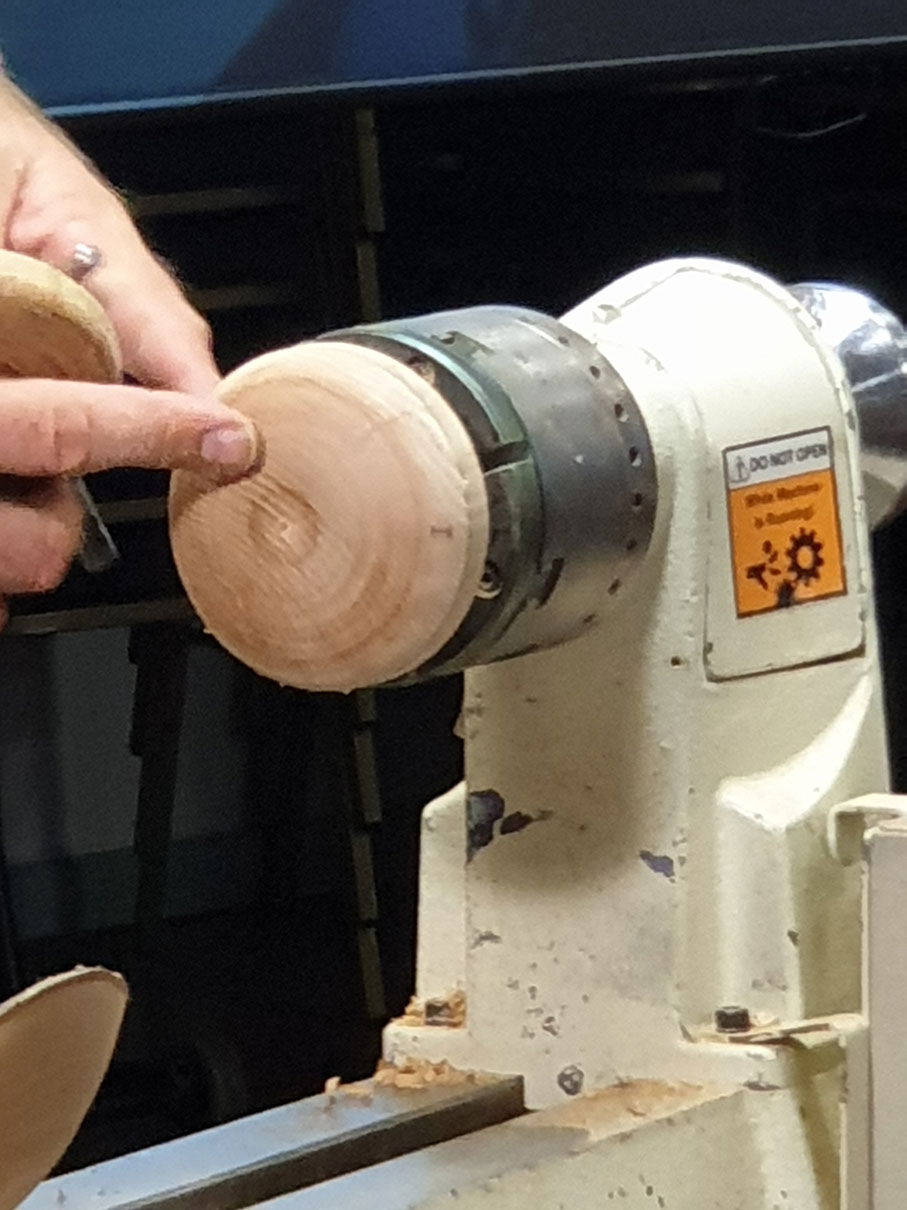 3 chocks below, one you have some made keep them they can be used time and time again.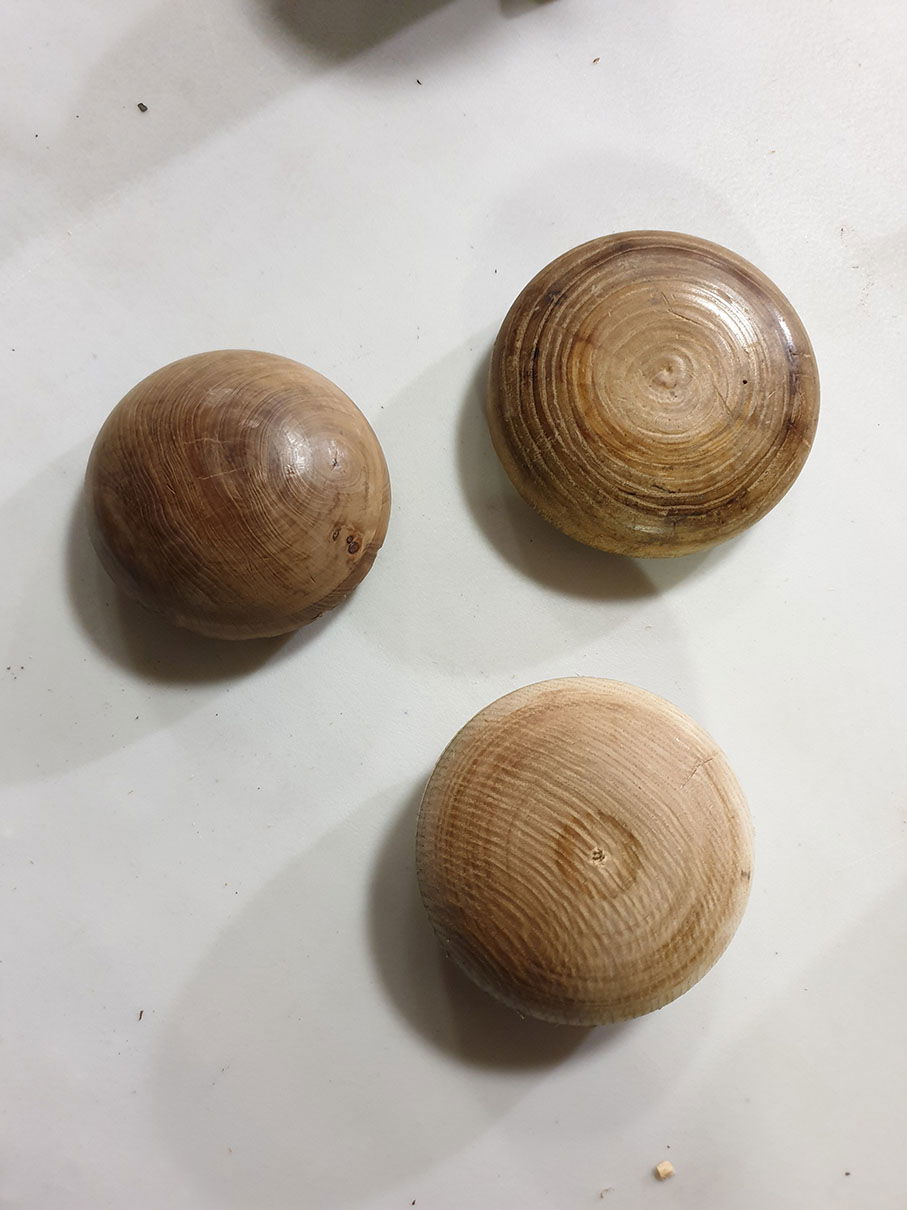 This is how the chock will sit in the hollow of the bowl with a none slip pad off your choice between to grip and not damage.
I use rubberised mats from Homebase which when cut up I get about ten pieces.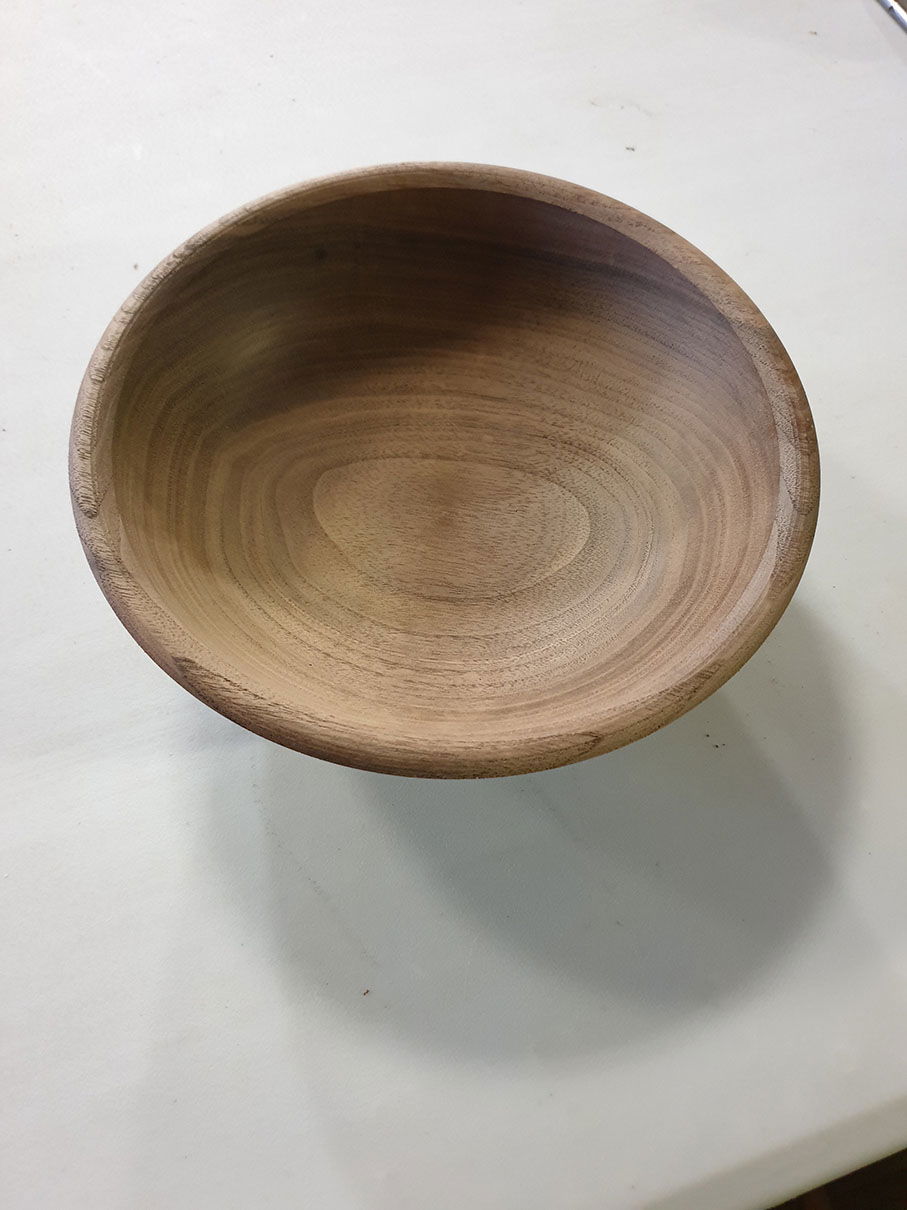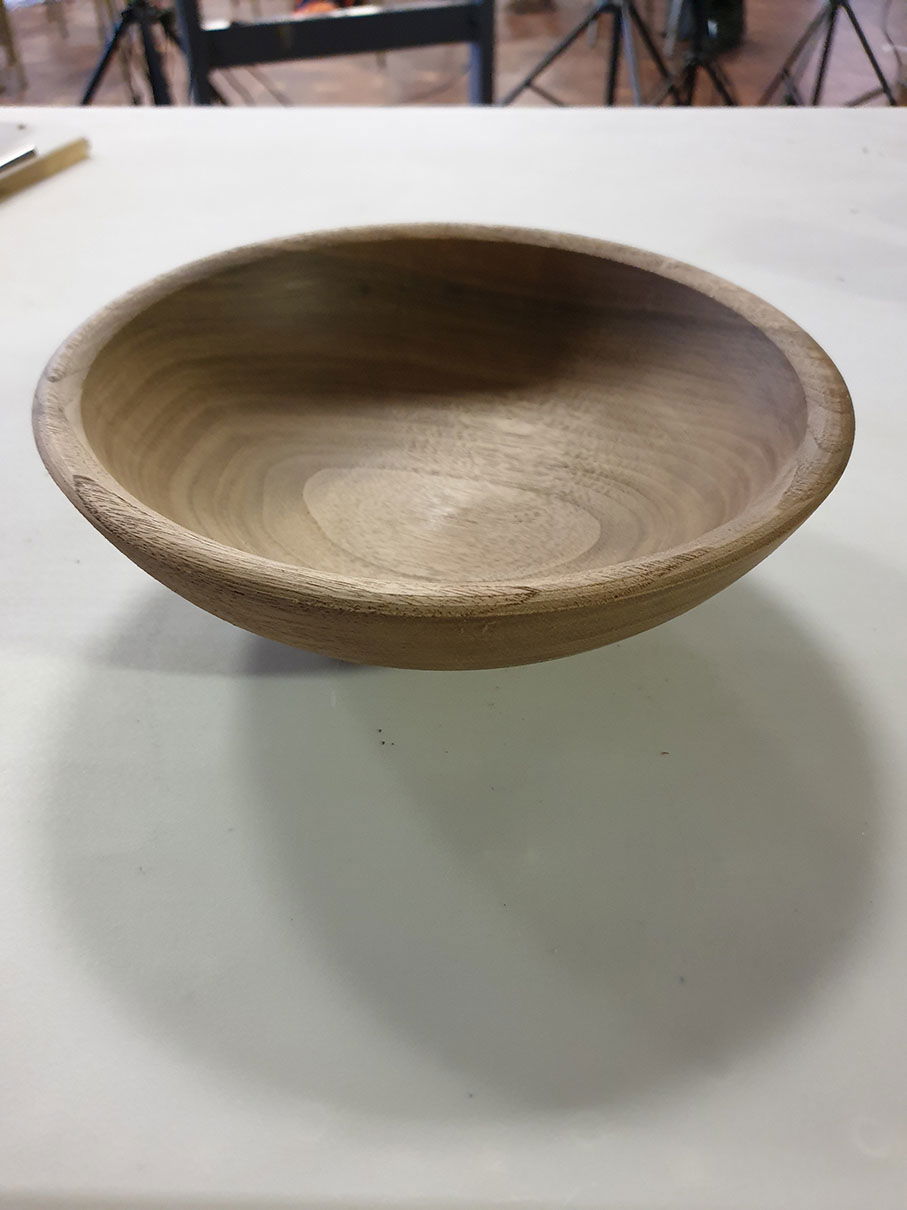 Above two pictures of the finished bowl.
Below a small video of Paul forming the bowl.
------------------------------------------------------------------------
Very thin Live Winged Bowl
Blank mounted and outside has been formed with Tennant on ready to turn and hold in chuck.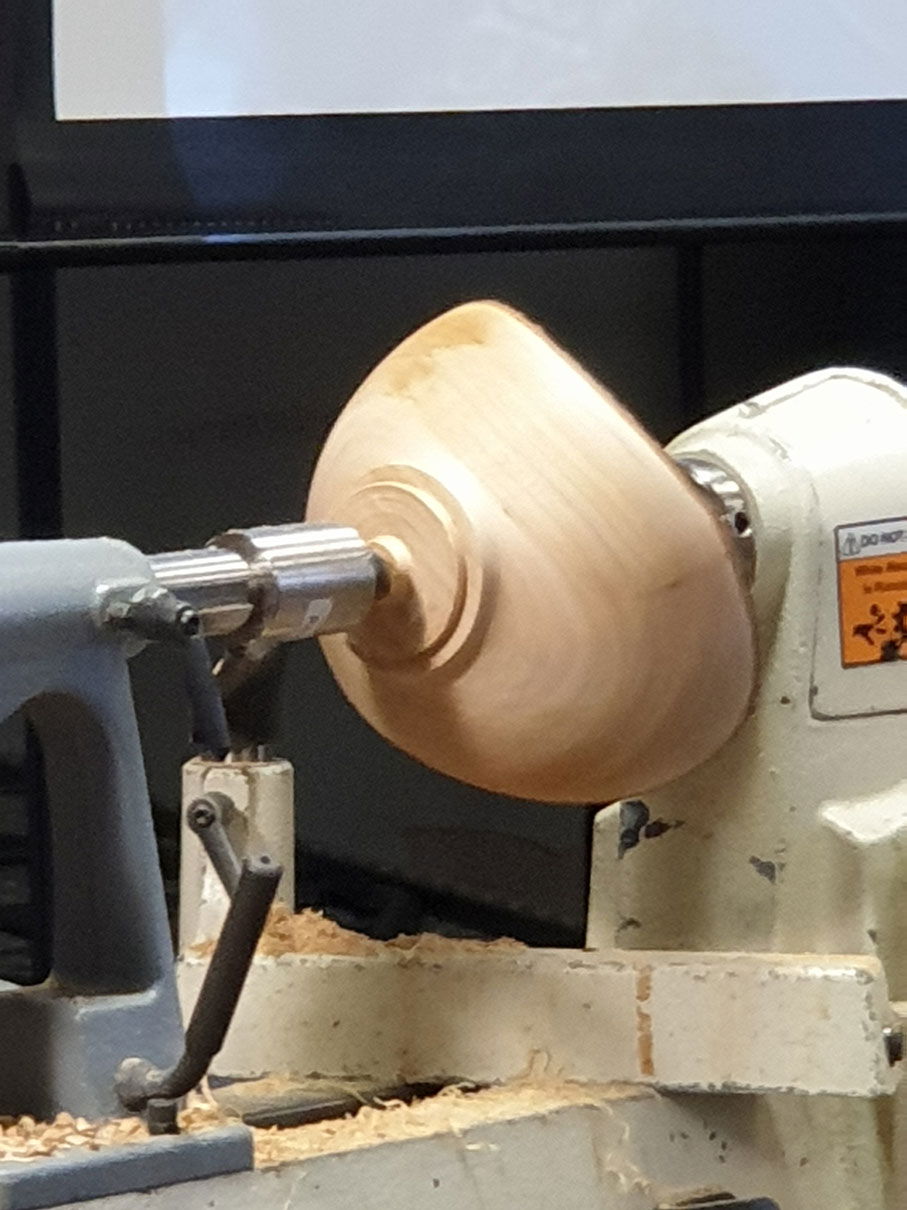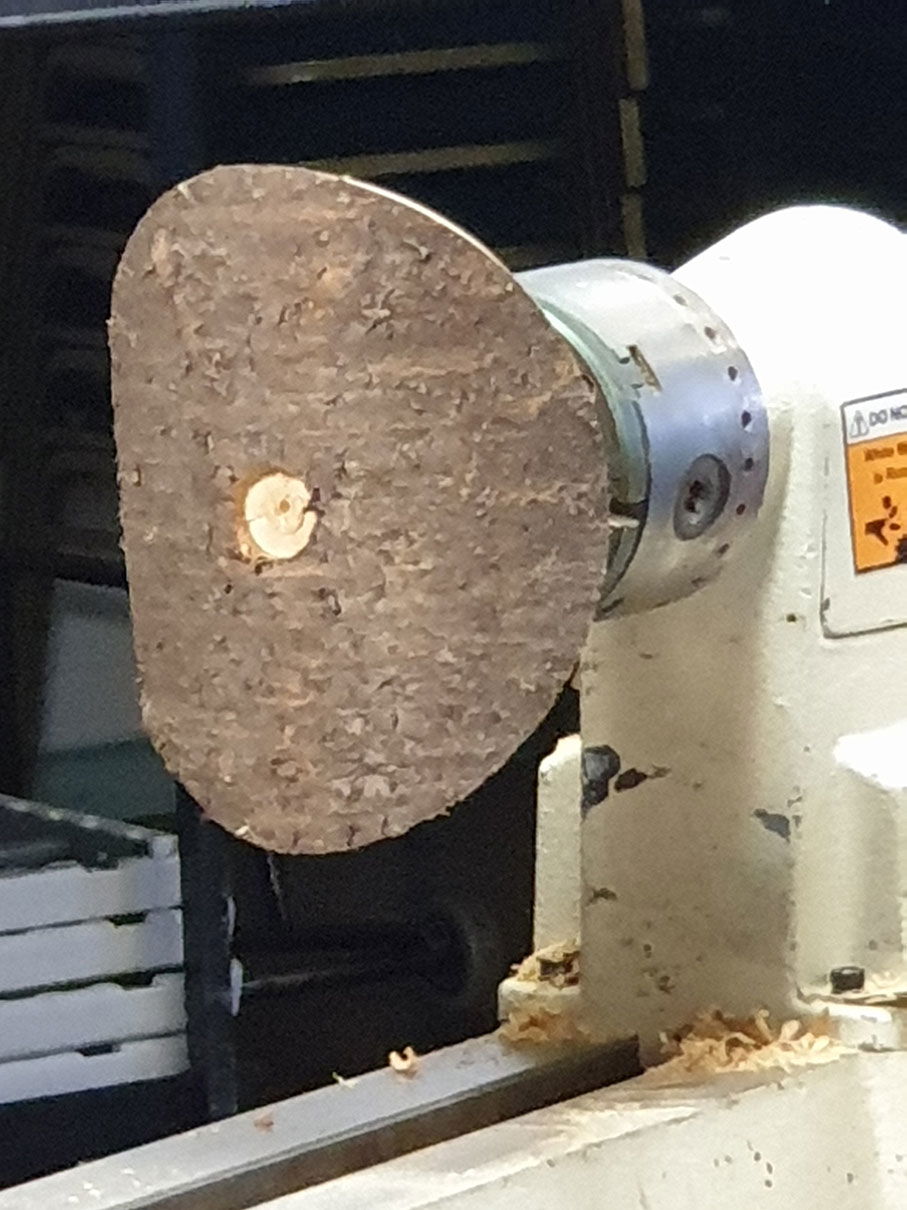 Turned and ready to hollow out.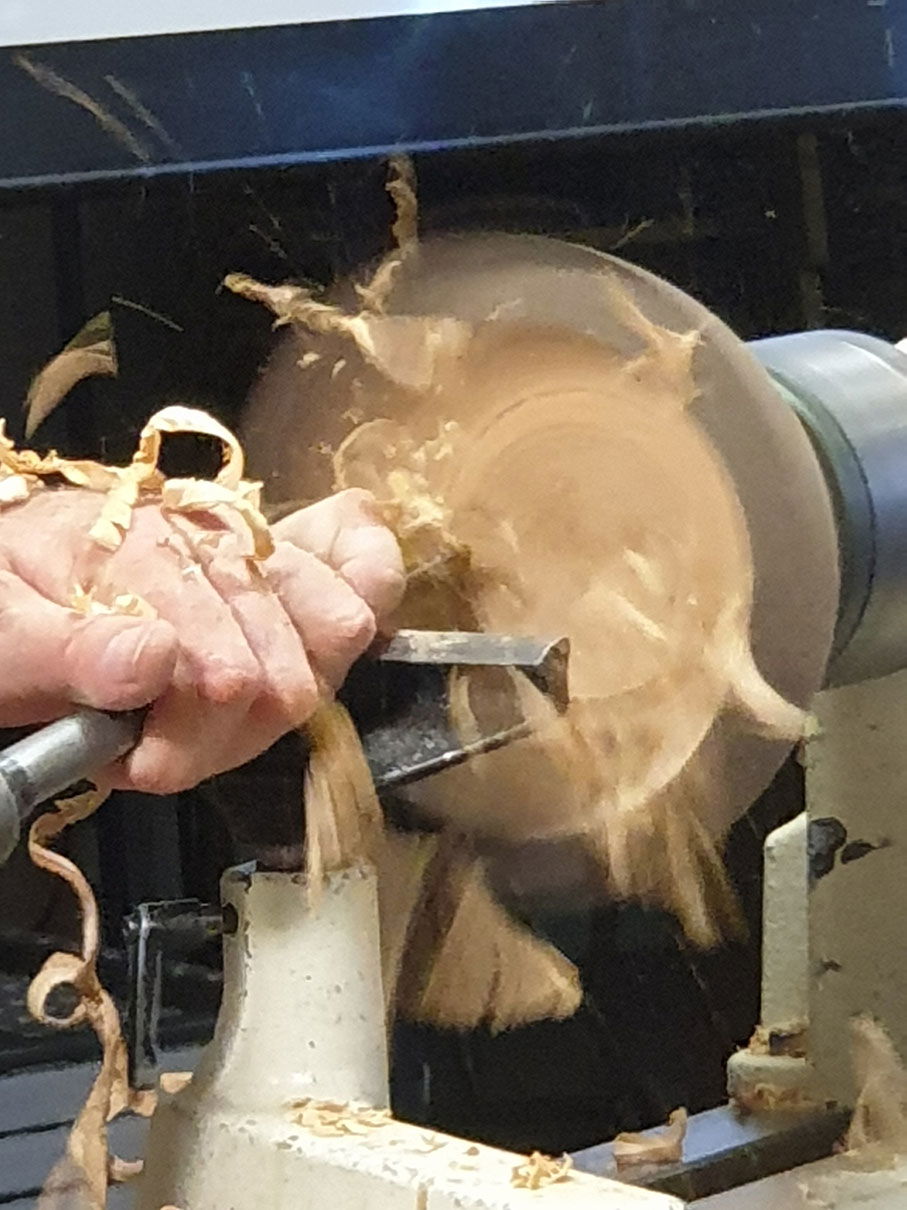 Because the finished bowl will be about 3mm thick hollowing will need to be in stages and small light cut as the walls gets thinner.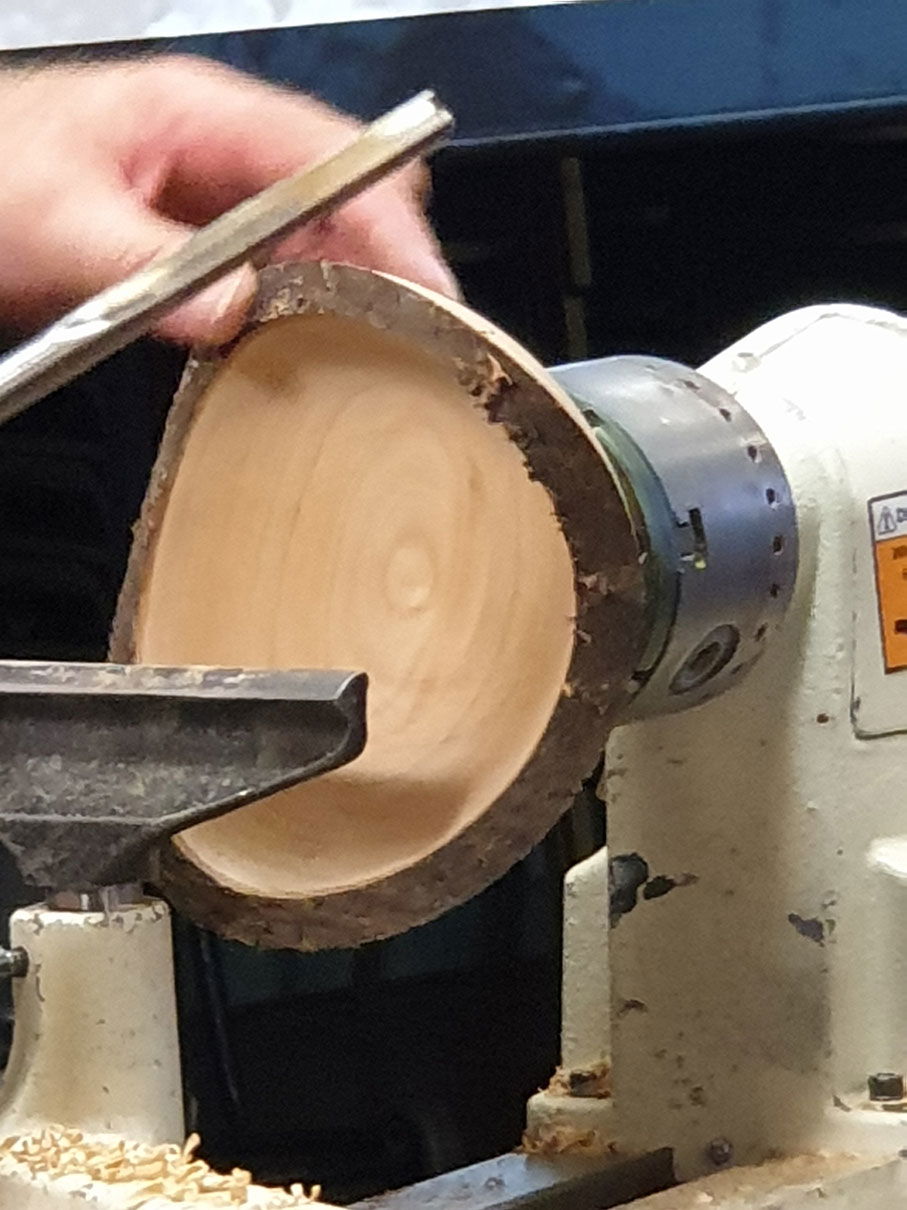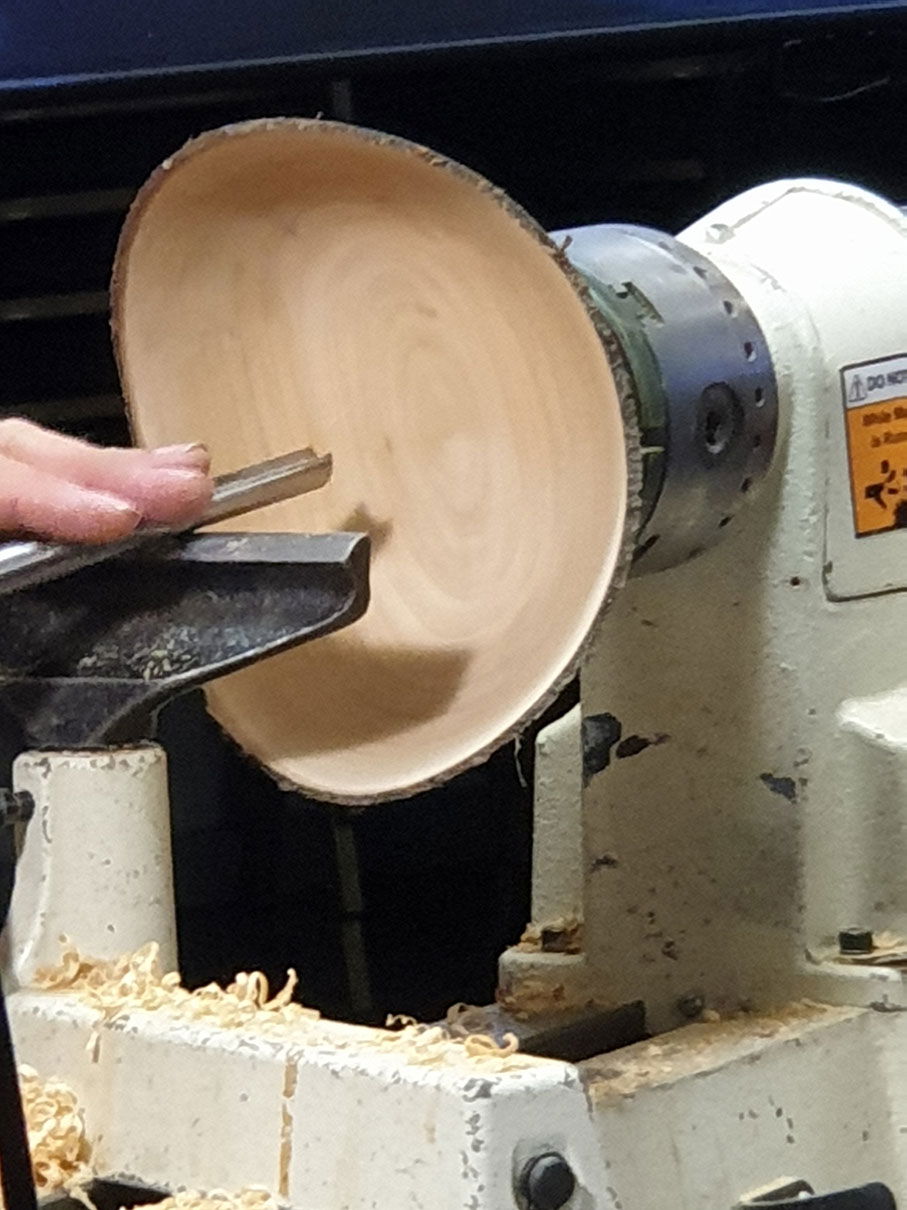 Just about there ready for sanding.