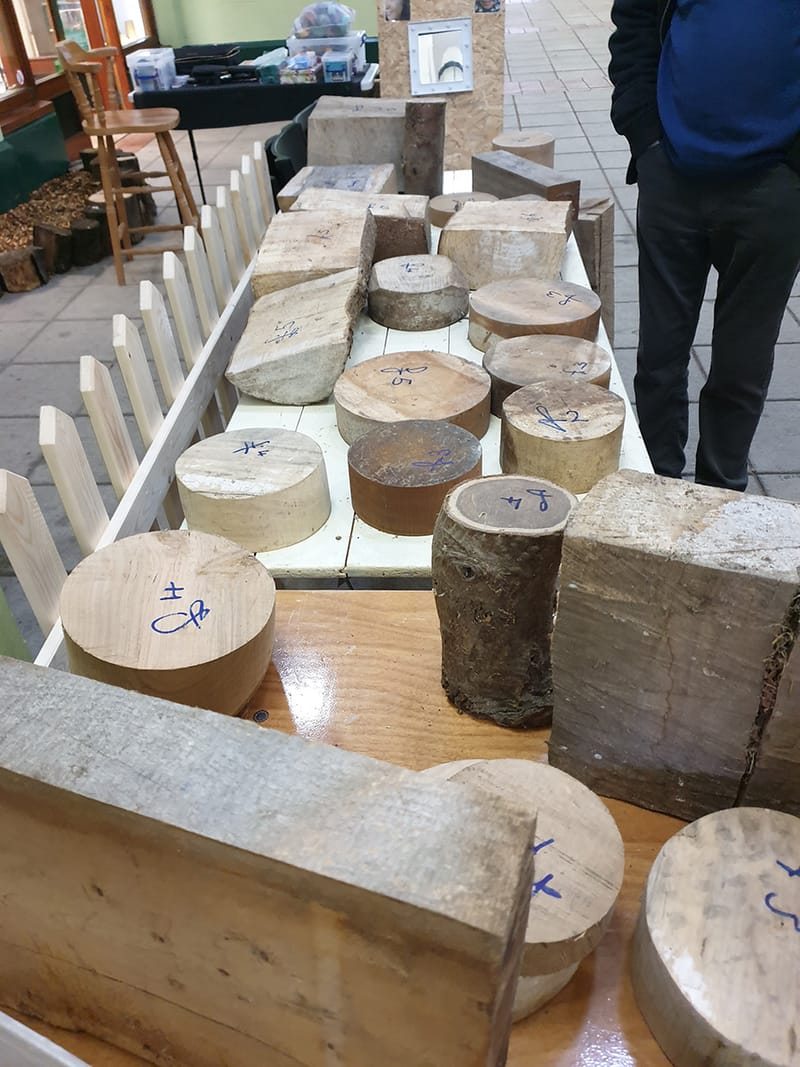 Wood sale @ Coombe Abbey
Running alongside the training we held a wood sale in the Atrium.
The wood for sale today was kindly given to us by Karen Ellis the widow of a local wood turner.
We were able to sell £250 worth, Raising £125 for the club lathe fund and £125 for Karen.
We will be running another wood sale very soon as we did not get all of the wood out for this sale there was just too much.
Date and time will be published on here and in the newsletter.
Many thanks to those who gave up there Saturday to help also for all who grabbed a bargain.